Postage from Germany to Aruba
Deutsche Post Weltpaket charges a crisis surcharge of 2.30 Euro for each kg started
(PDF with more details)
The system will offer all available sending options for each shipment and these can be changed as needed, including delivery addresses for each shipment.
Shipping methods from Germany to Aruba
Note: Maximum value of shipments to Aruba is limited to 1000 EUR
Deutsche Post
Deutsche Post - Weltpaket:
Faster transportation alternative suitable for larger shipments weighing up to 20 kg. Priority shipment includes liability of up to EUR 500 in the case of loss or damage and shipment tracking.
Usual transit time: 6 - 9 business days (priority), 10 - 13 business days (economy).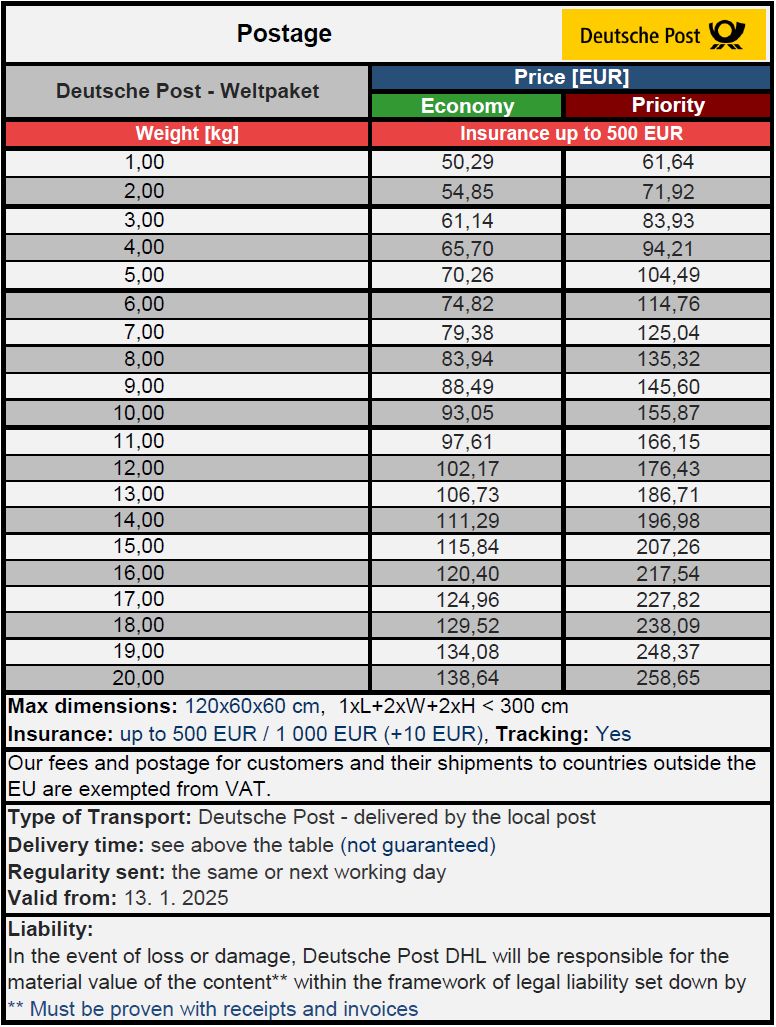 Czech Post
Registered Mail:
The smallest items up to 2 kg can be sent with proof of delivery. Registered Mail includes online shipment tracking.
Usual transit time: 10 - 30 working days (priority, our experience: 3 - 4 weeks, not guaranteed).