About Us
In 2004, when I was 17 years old, I developed my first online transportation system. The company INTEL invited me to the science fair INTEL ISEF in the USA, which was the impulse for me to start my business in transportation. Then there was the financial crisis of 2008 and I could barely cover my living expenses. Our customers were looking for a cheap way to get small packages delivered from Germany. At that time, I was also putting my mountain bike together and I bought the components on eBay.de. The transportation to the Czech Republic was expensive and slow. One day I went to Germany to try to change that. Today through our warehouses we handle up to 135 000 shipments annually for 100 000 customers.


Ondřej Krabs, Executive director

History
2008 - 2015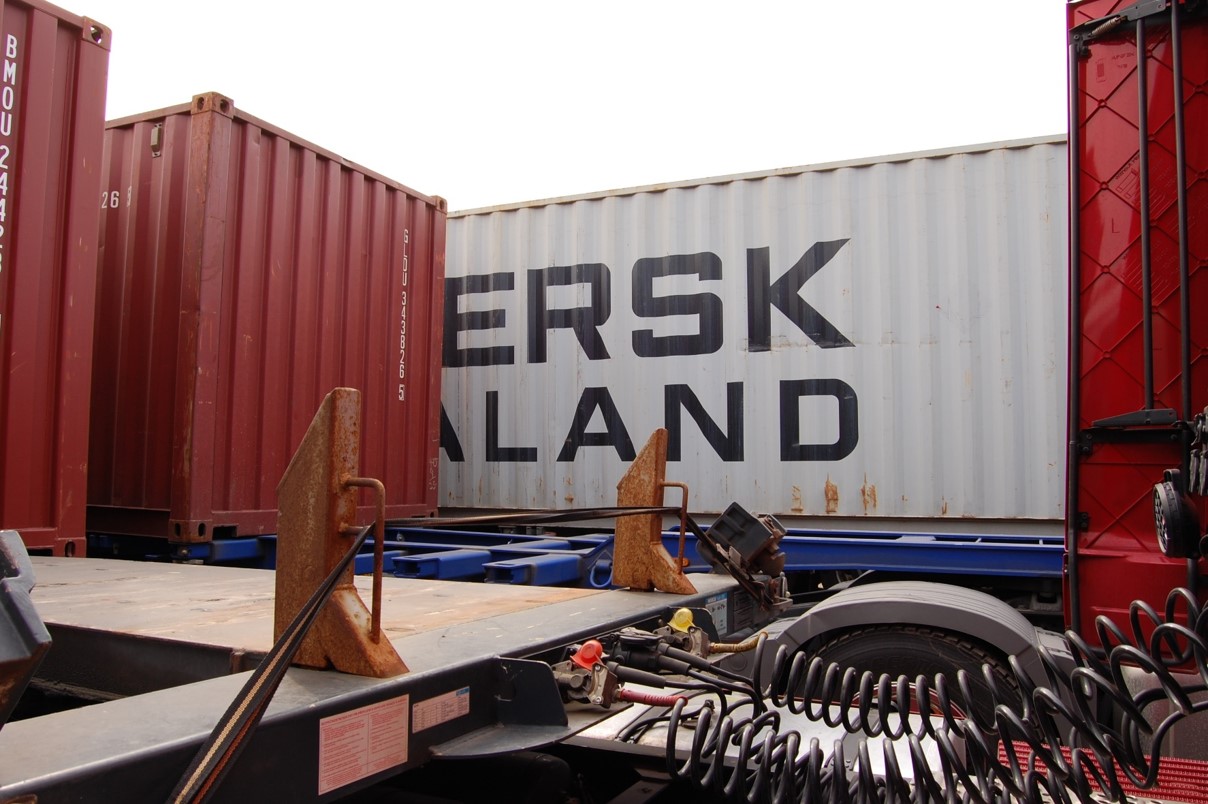 We arranged pallet shipments and whole truck load shipments throughout Europe, and even an old car in a shipping container from the USA. Sometimes the drivers would call us with problems such as: "I am north of the Artic Circle and the shipment is too wide for the trailer." Or the client calls: "I'm stuck out at sea. I will load the shipment the day after tomorrow, wait in the port. Help will come in 24 hours." Another weekend we had to deal with a fine for a driver in Austria, who had been overloaded by the freight forwarder in Italy and the whole truck was confiscated by the police. Transportation is very good for stress management. With the computer programmer Petr Sidor we continued to work on innovations for our system and our main focus was the freight between the Czech Republic, Germany and EU. We also started to pack shipments on loaders and the work with physical shipments also increased.
2010
I was invited to lunch by the founder of the biggest online travel agency in the Czech Republic, INVIA, who gave me helpful tips and showed me another viewpoint on the e-commerce world. Even the owner of Shipito contacted me with whom I discussed the posibility of a cooperation in the USA. In the end, this idea was cancelled. At that time I told myself that the one thing which is helping me to move forward is the fact that I don ́t have to rely on anybody and I can fully concentrate on shipping in Europe.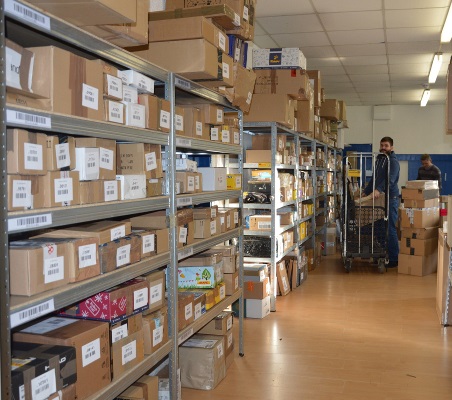 2011
We tried to do the transport by ourselves between Germany and the Czech Republic with our own vehicle every evening, delivering the next day. At night, we handed over the shipments to the carrier from CS Expres. This carrier however went bankrupt and after some time we set up cooperation with the companies Geis Parcel and Czech Post.
2012
In January 2012, I founded the company Mailboxde.com in Germany for processing shipments and I hired my first employees. I soon found out that our first warehouse would no longer suffice.
Jakub was our first full time employee and it was he who also for many years boycotted any kind of innovation because he was always ahead of it. He is working for us till this day.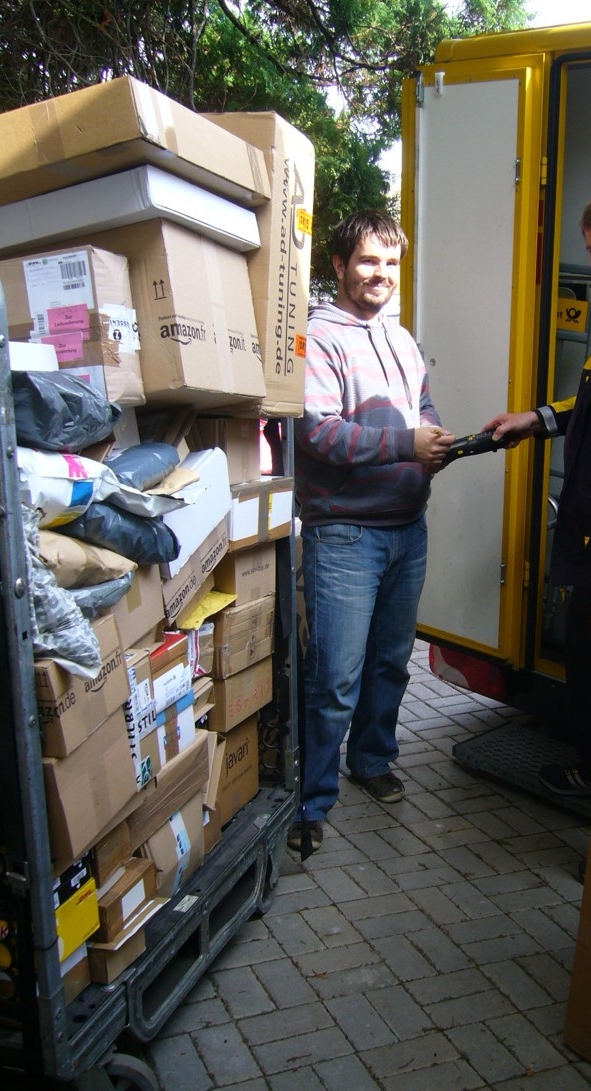 2013
I got just a few hours of sleep a day and I saw that many things would have to change for the sake of the years which we still have ahead of us. There was this one time when I came home at 7 am. Many people would have certainly said that my way of doing things was wrong and that I didn ́t know how to delegate. We would find out but it was going to take many years. We were in an unhealthy growth phase, it was just crazy. We were looking for shortcuts and at the same time we were doing everything.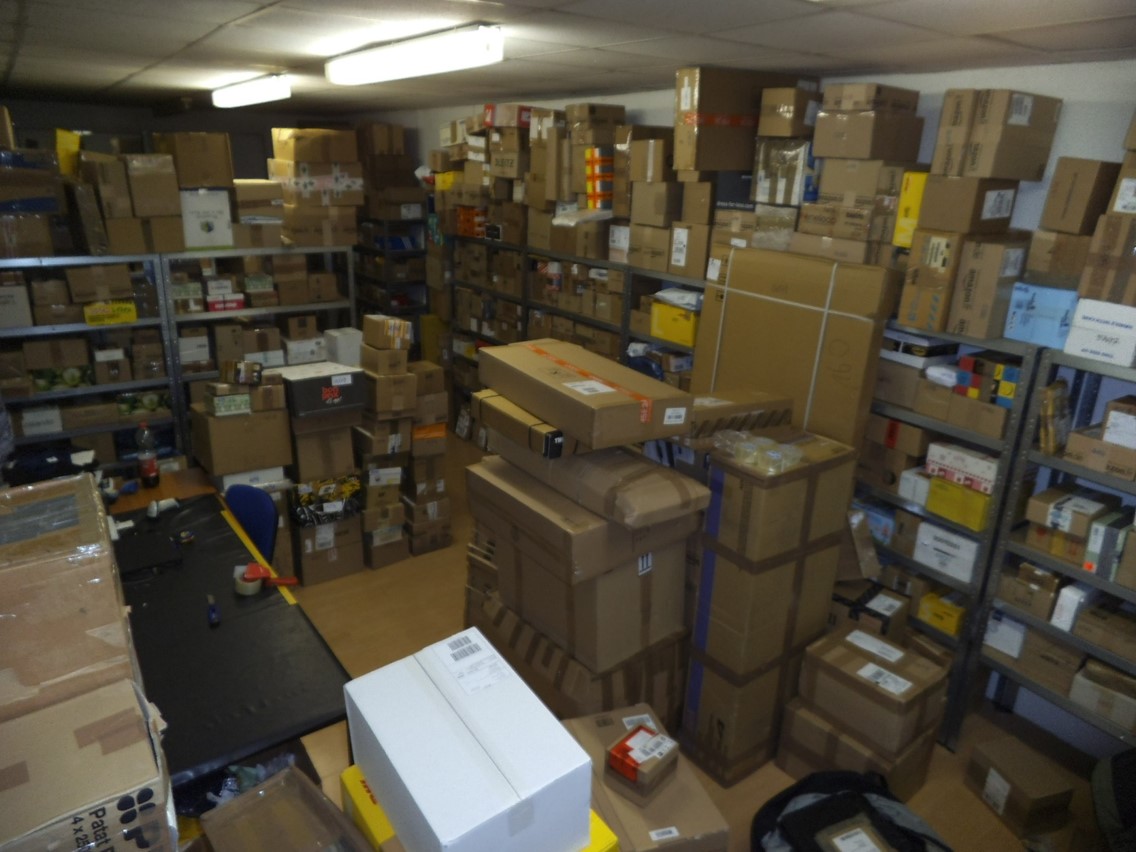 We were checked by almost every possible authority, some of which I hadn ́t even heard of. The checks took many hours but I began to get used to the way it works in Germany and that there's no getting round it. Even the police and the customs authorities helped us to find a solution so that everything would be alright.
I looked for another warehouse but I didn ́t know if we could manage everything. In the end, I found one. It was a former weaving mill and before we arrived cars with vertically opening doors were produced there.
2014
We didn ́t have any workers for the new warehouse and I was afraid of hiring them. I didn ́t know how things would turn out and that ́s why I was waiting for the break-even point, at this point I could be sure that we would be able to pay for the warehouse and the employees and the other expenses.

Up until that point I had done everything on my own. It was stressful and at the same time cold. Occasionally, some of the lads from the second warehouse came over to help me. At the end of the year we took on more colleagues. It proved a little more difficult to get the right people.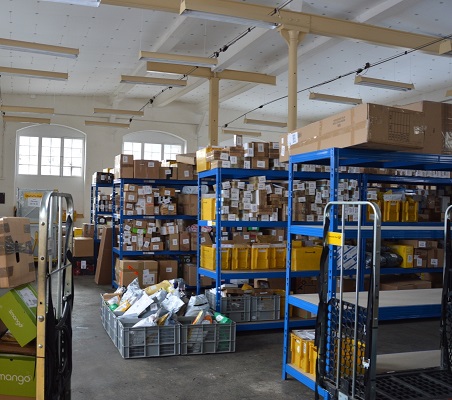 2015
On 1st January 2015, we changed our German legal company form to Mailboxde.com GmbH. The judge wanted to see my CV, too. The whole case lasted 8 months and it also was the most costly operation in the history of our company. Today, I would have done things differently.
2017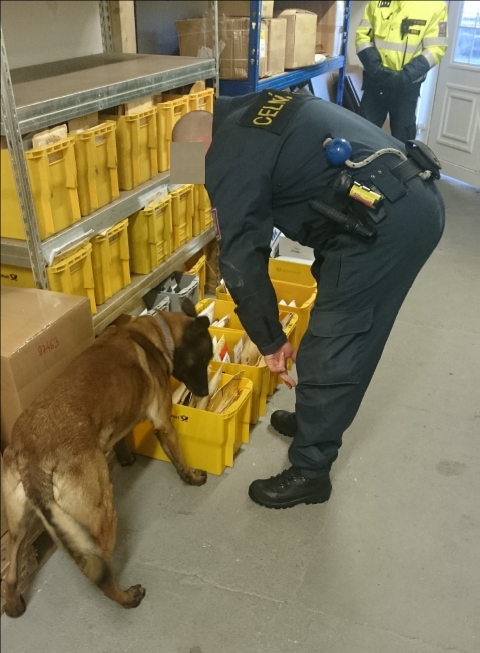 Sometimes it looks like an airport at our place. The conditions and controls for the international freight have become very strict since 2017. So for us, it means that the cooperation with Customs is on a daily basis. The German Customs Service organized the first international trip with the Czech Customs service to our warehouses. It was a very rare sight when five vehicles with blue lights from the Czech Customs service were accompanied by their German colleagues and all of them parked in front of our warehouse in Germany.