User Experience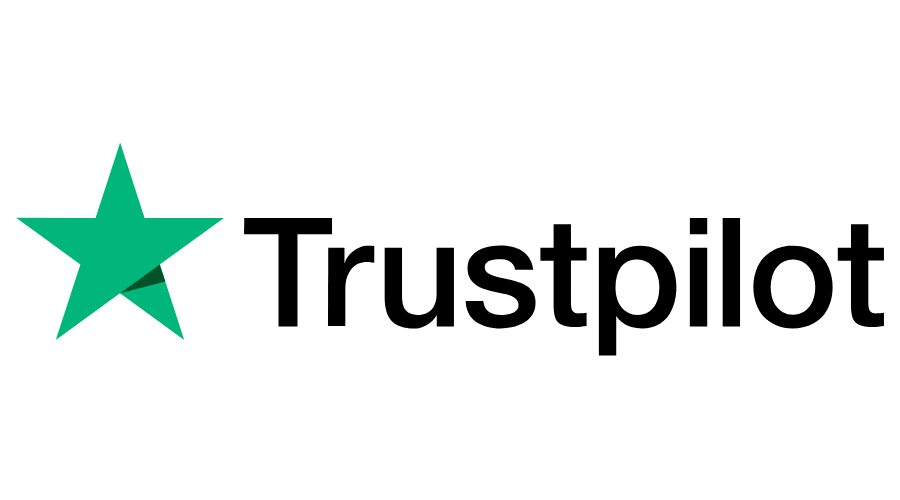 Leave Feedback
29.9.2022
"Excellent service. Reasonable price and easy to arrange, worked great for a 1 kg parcel from Amazon.de to the Netherlands." J
21.9.2022
"outstanding company, very profesinal, cost saving company, highly recomended" S. Navarrete
9.9.2022
"Unfortunately I had a very bad experience All my packages were returned back to Amazon I have asked by email how can I verify my account so they can deliver my shipment I received no answer I am still waiting for my packges to be returned at Amazon so I can get my refund back and also I have not received the refund to my account It was a regretful experience Hope in the future you will have better comunication with the rest of your customers" Diana Gogota
Answer:
Dear Mrs. Gogota,

I am sending you the bank receipt via e-mail. Your transactions were refunded on 6.9.2022 and 8.9.2022. You prove yourself to us under the name D.I.P. (intentionally we include only the first letters) but you registered the account only under the name G. (abbreviated). Please do not hesitate to contact me if you can explain the situation.

Yours sincerely,


Ondrej Krabs
Mailboxde.com GmbH
16.8.2022
"Fast and reliable service. Highly recommended! I bought an item online in deutschland addressed to my shipping box at Mailboxde. They shipped it the same day they received it. I have received my item in Spain in 10 days. Good job Mailboxde your service and the procedures have been very useful and easy" Bruno
12.8.2022
"what great communication! quick shipping!!! highly recommend this company!!" Dawn Peters
13.7.2022
"Thank you for the service that you provide. The service was very quick and free of hassle, and the bottleneck with regards to delivery time was solely the postal service in my own country. Keep up the good work!" E. B.
12.7.2022
"Once again, MailboxDE team has proven that their service is top-notch and worth every cent! Incoming packages are processed as soon as they arrive and I am able to setup forwarding and pay in time for them to be shipped on the same day. Keep being awesome!" Kresimir, Croatia
7.7.2022
"Very quick service. Package appeared in my account as soon as it was received. After I filled the shipping details, it was also immediately sent via courier. Everything arrived in good order. Contact with Support was fast and efficient. I can recommend without hesitation." Gabriel
27.6.2022
"Excellent service quick response by emails." Hossam Nabhani
27.6.2022
"Great, fast service. Highly recomended. MailboxDE recieved my parcel friday, and where shipped to med almost immediately and I got my parcel monday morning. Will most likely use this service again." Kristian T, Denmark, www.decathlon.de
16.6.2022
"please close my account" leon
16.6.2022
"I m getting spam, what should i do?" leon
Answer:
Dear Leon,

Can you contact us via [email protected], please? I can not find your e-mail in our system.

Thank you.

Sincerely,


Ondrej
20.5.2022
"come mai il mio pacco che avete ricevuto il 10 maggio 2022 ancora non lo fate partire" filippo mocciaro
Answer:
Dear Filippo Mocciaro,

It is necessary to provide a power of attorney to receive shipments, your address did not contain our company name. My colleague has now sent you a message in Italian. Thank you for your understanding.

Yours sincerely,


Ondrej Krabs
Mailboxde.com GmbH
9.5.2022
"please can u refund my postage" mr
Answer:
Dear Sir or Madam, Your credit balance has been refunded. Regards, Ondrej Krabs, Mailboxde.com GmbH
21.4.2022
"Sve radi odlično,već 10-tak puta! Excelent service, recommendation." Drago_Croatia
16.4.2022
"I have used the service a couple of times, really recommend it." Jan K.
2.4.2022
"To Ondrej Krebs. Your service is excellent. Everything works as described on your Website. Quick, efficient and secure. Your handling and shipping costs are very reasonable. You and your employees respond promptly to enquiries. Items are consolidated and repackaged securely and shipped quickly. Packaging is excellent. The Courier I use, UPS is very reliable. I am British. Being able to buy goods in the EU to be shipped by you has solved all the problems I was having following Brexit. I am happy to recemmend you to other British ex-Pats." David, Kalymnos
30.3.2022
"Very simple to use and an effective service. I strongly recommend it. Thank you." Veronica, Spain
23.3.2022
"First time user. (transfer SHOE BOX) Easy registration process. FAQ with guidance how to use personal MAILBOXDE address/box helpful. Prompt info(mail) with calculated shipping costs (rem.: acceptable postage/service fee) after receiving my package. Instant paying option (Paypal) and next day dispatching to final address. GLS use 4 working days from DE to SI (transported via CZ and HU). Responsive suppport. Will use again. PS I would not wrote feedback if it was not cool service." D. Turk, Slovenia
18.3.2022
"Amazing service! Quickest and cheapest option anywhere! Excellent customer service!" Amr
2.3.2022
Updated on 3.3.2022: El primer envio fue perfecto, sin ningun tipo de problema. El segundo se perdio y me han reembolsado el dinero, por tanto puedo afirmar que Mailbox es un servicio fiable. I have used mailboxde two times. The first one was just perfect, the second one thought the package got lost, but they reinbursed my money, so I can not really complaint. I am sure I will use this service again in the future. David Marín

2.3.2022
"Terrible customer support. They lost my package and now they are ghosting me, if you use this service be warned, if you run into problems you will lose your money and package, they will just stop answering your emails and look elsewhere." David Marín
Answer:
Dear Mr. Marin,

Let me explain the situation with your shipment. The address label was missing your ID, which was not provided by the seller. In our system, there is also your namesake to which the shipment was sent. We sent a courier to his address 3 times and we communicate with him via e-mail. Pickup has always been unsuccessful. I know that your shipment can be repurchased, so I decided to replace it with you either financially or buy it again. We accept full responsibility in this matter and at the same time I apologize if my colleague did not answer more often. Please send us your IBAN or PayPal or any further procedure on how you wish to compensate the damage. I am sorry.

With respect,


Ondrej Krabs Mailboxde.com GmbH
23.2.2022
"First I was hesitant, because the handling fee was very low. Then I decided to give it a shot after I asked some questions. The customer service replies fast and to the point, which I really appreciate. I received a mail from Mailboxde within an hour after I received an email from the courier that it has been delivered. It is super easy to top up the credits and make a shipment to The Netherlands. Within a short time I received the confirmation and trackingcode that it was already on its way. I can recommend it to everyone!" Carmen Wong
22.2.2022
"I can recomend this service to everybody. I use it when Sellers from Germany dont want to ship items directly to Croatia. Or for items that have free delivery in Germany but very expensive cost of delivery outside Germany. So far all my orders are redirected or consolidated in reasonable time and cost. Now, I have question for support team. One of my orders from Amazon.de will be delivered to Mailboxde with significant delay. My order was time sensitive and I want to return it immediately to seller. I dont want to pay for forwarding it to my address in Croatia. How can I return it from Zittau? Thank You!" Ivo, Croatia
17.2.2022
"This is the first time I use Mailboxde services. The overall experience is positive and I can recommend to everybody. I asked Mailboxde to consolidate three single deliveries. I was notified promptly everytime the delivery arrived to their premises. Once all the parcel got there, I pressed a button to consolidate the deliveries in one and in few hours I received the message that my package was ready to be shipped. I received the package today, after 4 days. The carboard used was robust, packing tape all around. The three boxes fitted perfectly inside the big one, no space was wasted. I chose GLS as courier, which sent me by email the usual shipping notifications. The box was not damage or anything. the same for the items inside it. Cannot wait to do shopping again." Salvatore V.
15.2.2022
"Dear Mailboxde, after having used your services several times, I now have a parcel that is from 18.1.21 in Frankfurt. I wish to find out what is the problem with my parcel number CI685341168DE , maybe it has been lost? Could you please assist? Respectfully, Hadar" Hadar, Israel
Answer:
Dear Mr. Hadar, I can see that your parcel has been delivered on 20.2.2022. Can you confirm this, please? Sincerely, Ondrej Krabs, Mailboxde.com GmbH
10.2.2022
"My first time using the service. I have also ordered an expensive product, and I admit I was a bit afraid. When the product has been delivered to the mailboxde warehouse I chose the carrier and add the strong-box option, so the order has to been reprocessed. I asked for information calling the support phone-number (English), and I received clear answer to my question. Today the order has been delivered to me into a very robust box and everything is ok. The service worked great!" G.C.
10.2.2022
Updated on 17.2.2022 Got my package after a month but everything was fine and they pay everything. Support was good. Vítor Costa, Portugal

10.2.2022
"Unfortunately I can`t recommend mailbox because for a simple service of forwarding my package from Germany to Portugal they send it to Belgium by mistake and after receiving it back they send it to me but I got the wrong package. So someone out there`s waiting for the item they send to me by mistake and I don`t know where`s mine.. It`s unacceptable! Something so simple like the ID they can`t do the job and now I waste money and time for nothing.. Ok they try to solve the situation via email and they send it to me free of cost but c`mon how can I trust them and use the service if I can`t get my item?? Two big mistakes in my first time using this service and I was afraid before using and now I can see I was right about... Just my two cents about my experience." Vítor Costa, Portugal
Answer:
Dear Mr. Costa,

I'm really, really sorry that this problem occurred, of course it's problematic and I'm pretty upset that something similar happened. I am currently dealing with a badly sent shipment with colleagues. We will send it with UPS Express to your address at our expense. If you have paid for our services, we will also refund these costs. I'll find out more in the warehouse on Sunday. I apologize to you. The wrong shipment will be picked up at your place. I will write you an e-mail. It is even possible that I made a mistake myself, last week 70% of employees were ill, but this mistake must not happen.

Yours sincerely,


Ondrej Krabs
Mailboxde.com GmbH
4.2.2022
Updated on 18.3.2022: There was a problem with the shipping as the label said it was delivered to Mailbox.de warehouse while in fact it wasn't. Mailbox.de helped me and submitted a claim on my behalf to the original sender and to DHL, which resulted in a refund. Albeit it was a long procedure, I am very thankful for the help Mailbox.de team provided during that time and correspondence it had with law enforcement, DHL and the original sender. I look forward to using your service again! Dominik Gleich, Double Lens Solutions d.o.o.

4.2.2022
"My order was delivered (according to DHL tracking last Thursday - 8 days ago), and signed by a person employed at this Company. I have received no updates on my package from MailBox.de, nor are they answering my emails. I have sent 3 emails, and the only response I got is to wait a few more days - that response was 4 days ago. Since that response I have not received answers to my email. This is an important package for me with a value of over 750 euros - I do not understand where the package is now, nor how can I get it. Their communication is practically non-existent, I will not be using this service again and will be seeking legal advice in case my package is not delivered to me." Dominik Gleich, Double Lens Solutions d.o.o.
Answer:
Dear Mr. Gleich,

I would like to ask you if you can send me an invoice from the sender, please? I will help you resolve this case. I will then prepare an email for the Sender and at the same time I will complain about delivery through DHL. We have always solved similar cases. You have every right to be upset, only now will I need your cooperation.  

Thank you for your understanding.

With Respect,


Ondrej Krabs
Mailboxde.com GmbH
3.2.2022
"not happy with service, will use other company in future. Disappointed. Not recommend." anna
17.1.2022
"I got my order ready to be shipped since past Wend i tried to contact you twice via the normal form but no answers so far. could you kindly let me know if it is all ok and you can ship the box Thanks" Pier
Answer:
Dear Pierandrea Cipollini, We strongly apologize for the delay in transit of your shipment. The shipment will be posted today. Thank you for your understanding. Sincerely, Jan, Mailboxde.com GmbH
13.1.2022
"Great, trusted and very professional service. Fragile pack was forwarded, everything delivered in excellent condition. Many thanks !!" Maxim K.
7.1.2022
"Great service. Dispatch is superfast. I have commissioned more than 10 packages so far, all arrived safely, in a timely manner." Balázs, Hungary
4.1.2022
"Unable to calculate price by using price calculator, message comes up You have not passed antispam protection, please try to submit form again, after trying it again it still does not work." Ed, London
Answer:
Hello, do you not have javascript or some adblock disabled, please? Sincerely, Ondrej Krabs, Mailboxde.com GmbH
10.12.2021
"Excellent service, I have only words of praise for them. If you are doubtful, be not. They are honest and diligent people. I am extremely happy. Many sellers do not deliver outside of Germany and if does, the cost is unreasonable. Really good work you guys. Keep up going :)" Vedrana S., Croatia
9.12.2021
"Very helpful, fast and friendly customer service (Lucie), package in the system 3hrs after delivery and shipped next working day at a very reasonable price." Klemen Lipovsek, Slovenia
8.12.2021
"Thank you Mailboxde Team for the excellent service. Fast shipping, good communication. Everything went great. First time I used your service, but will definitely return." David, Hungary
4.12.2021
"I purchase many small items from a variety of German Sellers, cheap vintage things mainly, so shipping to Ireland can often be more expensive than the item itself. Having shipments consolidated by Mailboxde greatly reduces overall shipping cost and also allows me to purchase from Sellers who only post within Germany. Everything I received so far had been expertly packaged and parcels arrive faster than when send from Individual Sellers. They really know what they are doing, made my life a lot easier. The fees they charge are justified for the excellent service they provide and are not overly expensive, still works out cheaper for me than dealing with an array of Sellers who do not know what they are doing. Thank you Mailboxde, glad I found you." Nicole, Ireland
1.12.2021
"Excellent delivery no any issues at all." Ivan, Cratia
30.11.2021
"I got a product set to your warehouse, see this DHL tracking number JVGL06007181001093715528 Unfortunately this item doesnt appear as being received in my mailboxde.com account, Romania ID 181944 I sent this message twice, using your contact us form, but I got no answer yet. Trying now using this Leave feedback form ... Can you please answer? Thanks" Flavius R
Answer:
Dear Flavius, We strongly apologize if we did not reply to your previous email. I have checked our email client and I have found only one email from today. It seems that your email was probably blocked by some protection against spam. Anyway, I have good news. Your shipment was delivered. The shipment will be added to your account within tomorrow. Unfortunately, the name of the recipient and ID number was incomplete. Thank you for your understanding. Sincerely, Jan Ulrich, Mailboxde.com GmbH
30.11.2021
"Good and useful service! A 1000 euros watch arrived with no problems, and adding a insurance to the shipment was easy/cheap. Very fast answers to every question I asked via email. I will be using services from this firm again if needed. Thanks!" J, Finland
29.11.2021
"Sent back my packages without any notifications" ugh
Answer:
Dear Sir or Madam, Unfortunately, I did not find your account in our database. I'm sorry if your shipments have been returned for any reason. It is possible that they were returned due to a non-existent account, but I cannot identify the problem at this time. You can inform us through our web form, we will try to find out more information. Yours sincerely, Ondrej Krabs
29.11.2021
"Sono Giuseppe CORNO ID 183190, sto tentando inutilmente di correggere un mio errore procedurale per la spedizione di 3 pacchi da parte di LIDL tedesca, per colpa della stessa che ha diviso in tre pacchi un unico acquisto, ho fatto casini cercando di pagare le spedizioni con bonifico ma cambiando idea ho proceduto con versamento via paypal. Non riesco a rimuovere il blocco in attesa pagamento nonostante abbia inviato due richieste con il Vostro metodo." Giuseppe CORNO
24.11.2021
"Quick and quite cheap delivery of my order from German store to Poland. Would recommend." Dawid L.
4.11.2021
"Brilliant service, well-written instructions. Thanks to this service I am now able to buy EU goods for much less than these goods cost here in local shops." David, Israel
30.10.2021
"Extremely helpful customer service and consistent delivery. I can only recommend this service. 10/10" Dejan B, Dugo Selo, Croatia
27.10.2021
"salve fino adesso siete stati bravissimi cordiali e gentili bravi continuate cosi." autofficina spoleto michele
21.10.2021
"Dear Mailboxde, after having used your services for some time, I now have a parcel sitting (hopefully) in Frankfurt for a month. I am sure that I have paid 100 plus Euro for a little over 5kg of books and Stationery, needing them urgently, with Australia Post now telling me that they do not understand why the shipment was not handed over to them. I am now told by Mailboxde that Mail to Australia is taking 40 days, yet receiving DHL express parcels from UK in 7 days, paying less than 100Euro. I do not wish to find out in another 20days that my parcel number CI685320415DE has been lost! Especially because the parcel contains few rare out of print books that I would not be likely to replace. Could you please assist with following up from your end because the parcel has not arrived and the time that Australia Post is quoting does not align. Respectfully, Anna" Anna VK
Answer:
Dear Anna, I strongly apologize to you for this problem. At the moment, the Australian Post and foreign operators are not able to locate these shipments in containers, but I want to assure you that shipments will arrive at 99.99%. I know this may be an inadequate response, but in the end these shipments, despite the long journey, are finally delivered. If there is a problem with their damage during delivery, please contact me. I asked my colleagues to check the complaint. At the same time, I set up DHL notifications about your shipment. I am sorry. I can recommend UPS for really express delivery. Unfortunately, the price is higher. Yours sincerely, Ondrej Krabs, Mailboxde.com GmbH

Message from Deutsche Post: Because transport capacity to Australia is very limited at this time, special measures are required to maintain letter and parcel service. For some products, we have developed a solution that combines air transport to the Middle East or South Asia with subsequent ocean transport, which allows us to resume previously suspended re-routing service. Please note that this combined air/ocean rerouting will result in very lengthy transit times. At present, timeframes of 40 days or more can be expected for service to Australia, where transit times are also being impacted by import customs clearance processes at the ports. Should shipment volumes exceed capacity on the direct flights that are available, we reserve the right to transport additional products to the destination country via this combined solution.

Updated, 24.11.2021
Dear Anna, Deutsche Post informed me, that your shipment has been delivered on 15.11.2021. Can you confirm this information, please? Sincerely, Ondrej Krabs, Mailboxde.com GmbH
5.10.2021
"Great service all as described on their website, very professional service. I recommend everyone to use this service. Fast delivery and I will use this service again. Thank you very much!" Teo, Croatia / Split
3.10.2021
"According to DHL tracking service the item was delivered to mailboxde on 24.9. Today is 3.10 and the item is hot shown in my received items and mailboxde is unresponsive." Bostjan, Slovenia
Answer:
Dear Mr. Pirš, Shipments were inspected on Saturday and yours was not actually delivered or scanned upon receipt in our warehouses. As part of the simplified handover, this carrier signs the delivery on behalf of our company at its transport centers. According to the contract with DHL, we are entitled to complain about this shipment and to write a solemn declaration signed by witnesses. We will then send you this document and ask you to send it to the sender. Can I ask you today to start a complaint with the seller, please? We will send you a solemn declaration. The seller will contact DHL with this statement and will then receive the money from DHL, which they will then have to reimburse you. In case of problems with the complaint, please do not hesitate to contact me. Thank you for your understanding. Yours sincerely, Ondrej Krabs, Mailboxde.com GmbH
1.10.2021
"I need the special diabetic socks very much, but the german Internet-shop have no any delivery to Finland. I was very sad about it. But I found the way to save me. Mail forwarding ! I have chosen MAILBOXDE.com and now I am happy. I just bought my socks in german on-line shop and it sent my things to Mailboxde.com GmbH in Zittau (city in Germany). Then MAILBOXDE.com did the mail forwarding to Finland by UPS delivering. ......Ooops! So easy !!! Only 2 days after the shopping my special socks are on the way to Finland. BRILLIANT BRILLIANT SERVICE. Very accurate, very quick, very frendful and NOT expensive. Thanks a lot to Ondrej Krabs (Ceo) and Marina (client suport) from Mailboxde.com GmbH" A woman from Finland