User Experience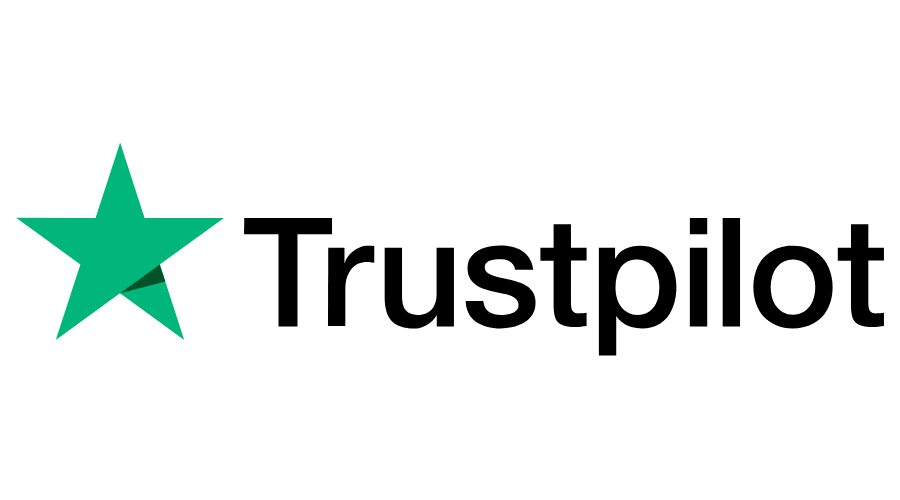 Leave Feedback
1.9.2017
"I would like to thank you for an excellent service. Amazon.de didn't ship Lenovo tablets outside Germany so I had to use your service which was great. Free shipping to mailboxde and then about 15 euros to Croatia. Took 2 or 3 days, I forgot exactly. Shipment was in original condition without damages. Thanks a lot." Tomislav, Croatia
10.8.2017
"I used mailboxde for the first time, and set up my free mailbox in advance. I purchased and ordered a 9kg package of small plastic automotive parts for resale from my supplier near Stuttgart (who does not export) mail the package via DHL to mailboxde which arrived 3 August. I filled out the forwarding form on 6 August evening in USA (7 August morning in Germany), supplied Customs information, viewed the detailed invoice, and paid via PayPal. It shipped via UPS Express Saver the same day, and arrived at my address in 3 days on 9 August, with UPS tracking the whole way, and no delay in US Customs. I emailed the invoice from my supplier, which they attached in a blister pack to the package. There was no paper Customs Declaration attached to the package, but perhaps it was embedded in the UPS scan. I've had packages held for days in US Customs, so I like to make sure "all my ducks are in a row". Lucie helped me through the process, and was very friendly. A professional, extremely fast, straight forward sevice. I will be using them again. I highly recommend mailboxde!" Gary C., USA
26.7.2017
"Thank you! Customer service was amazingly helpful and overall very pleased with this service. Highly recommended!" Sergiu T.
20.7.2017
"I've opened an address at mailboxde.com only this year to be honest with a bit of scepticism. Until today 9 items that I had ordered were forwarded to my domestic address promptly and with no complaints from my side. Even the problem with my latest shipment, where the original sender forgot to add my contact details, was very promptly solved and the item was the same day forwarded to me. I recommend the service of mailboxde.com!" Andreja, Slovenia
13.7.2017
"I have a question regarding VAT. If I order something from amazon.de and want that deliverd to my country where VAT is 25% I get the total price from amazon at checkout. But if I want that same goods delivered to my mailboxde.com address located in Germany I get the price with German VAT (19%). That is 6% price difference where I benefit. When you send those goods to me will that VAT difference be calculated somewhere again (customs or....) or I can really benefit this way. With your shipping costs I'm still in green territory based on VAT differences. THNX" TheVeka
Answer:
Hello, I contacted our tax advisor and everything is in order and according to the rules. Ondrej Krabs, Mailboxde.com GmbH
28.6.2017
"Hello, can i send using your services a domestic espresso machine, which weights with all the accessories ~25kg?" Maki
Answer:
Hello, I apologize to you, we can offer shipping up to 20 kg to your country. Thank you for your understanding.  Sincerely, Ondrej Krabs, Mailboxde.com GmbH
21.6.2017
"Great and fast service with reasonable shipping costs. Highly recommended and will be ordering from Germany in near future again. For some reason, I did not get any e-mail (checked the spam box also) when I set up the account or when my order was delivered..?" Jenni, Finland
Answer:

Dear Jenni, Thank you for your feedback. We have tried to solve this problem, however all e-mails are declared as "delivered". Can you check your spam filter once again, please? Thank you for your cooperation. Sincerely, Ondrej Krabs, Mailboxde.com GmbH
14.6.2017
"Hallo. Ich bin sehr zufrieden mit dem Service den MailboxDe liefert. Schnelle und uebersichtliche Auflistungen, freundliche und hilfbereite Gespraechspartner." Gabriele, Paraguay
13.6.2017
"I see in my mailboxde.com inbox that the item arrived 28.05. I paid all delivery expanses 29.05. I wrote email on the 11the of June. Sadly,no news of sending me my item and no feedback." Vladimir Saitor
Answer:
Dear Mr. Saitor, Log into Your account and send the shipment as follows:
1) To order transport click on the button Continue and choose a carrier.
2) Fill forwarding order and click on the button Confirm and pay from my credit.
Thank you for your cooperation. Sincerely, Ondrej Krabs, Mailboxde.com GmbH
6.6.2017
"Hello, I have sent you several emails about 2 orders that I have not received by now: 22450153(from 11.5.2017) and 22437143(from 28.3.2017!!!). I want a full refund (shipping costs and insurance) to my Paypal account. I really don't know whats going on with your service... I'm waiting for a reply." Ronit
Answer:
Dear Ronit, We have received a message from Deutsche Post, that your shipments are not lost, however there is a problem on the way to Israel with all postal shipments now. The claim was started. I will inform you, when we receive more details. Thank you for your understanding. Sincerely, Ondrej Krabs, Mailboxde.com

Update 9. 6. 2017:
Shipment is prepared for customs clearance in Israel. Sincerely, Ondrej Krabs, Mailboxde.com

12.5.2017
"Could you be more clear about your shipment schedules. What is the time window for your dispatching schedule? My shipment was not dispatched "after 2 PM" as I processed it 3.15 PM one day. Exposing your time window would help your clients to syncronize their own schedules with your logistics." MailBoxer
Answer:
Hello, I apologize to you for the misunderstanding. Shipments are sent at about 2 pm. Sincerely, Ondrej Krabs, Mailboxde.com GmbH

8.5.2017
"Your prices are very expensive. In my last order No.22447617 my parcel is about 1.36kg should be 21.89EUR but you charged 26,06 EUR... Moreover, in UPS tracking website they says the parcel is 1kg not 1.36kg... You have good and trusted service, but the prices are very expensive for 1kg package!" Ronit S
Answer:
Dear Ronit, The price is right. We have charged 26,06 EUR incl. VAT - 4,17 EUR (VAT) = 21,89 EUR. The VAT was deducted on your Forwarding order before the payment. UPS shows a declared and rounded weight from the seller (1,00 kg). We can check the weight of every shipment once again without any problems. Do not hesitate to contact us before ordering. Sincerely, Ondrej Krabs, Mailboxde.com GmbH
9.4.2017
"I was wary of these services because I have had not-so-great experiences with similar services that operate out of the USA. But Mailboxde changed my mind. Prices were reasonable, the site was easy to use (with good communication), and they were very fast. An excellent company!" Bille, Japan
1.4.2017
"Εξαιρετική υπηρεσία. Χωρίς κρυφές χρεώσεις, γρήγορη επεξεργασία αποστολών και ευγενική εξυπηρέτηση. Πολύ χρηστικό το site σε όλα τα βήματα της διαδικασίας." George
28.3.2017
"Extremely fast, professional and honest. My recommendation." Nicola, Montenegro
16.3.2017
"I am impressed buy the efficiency of the service and the reasonable pricing. I used another service before, which is now closed, and I am so happy now that I had to switch to Mailboxde, which is much cheaper and quicker! thank you so much, Ondrej, for your brilliant service! Regards," Liuba
16.3.2017
"My first parcel arrived in Canada safely and fast! Also great e-mail customer service. So far very pleased :)" Marcus
23.2.2017
"Hello, I have a shipment that has arrived to you on February 19th. I also have transferred to your bank account on February 16th. Variable symbol: 247392" Roberto, Mexico, robertomaria.com
22.2.2017
"Your Prices for shipping to Israel is so much expensive now!! I consider to look up for a new service... (It is not worth to send 1kg weight parcel. Maybe over 2kg is OK) 28EUR is too high! I want a discount!! I have used to pay 17 EUR maximum! " Ronit
Answer:
Dear Ronit, Our Deutsche Post - Weltpaket prices to Israel were set incorrectly in different zone in 2016. All shipments to Israel were mistakenly discounted in 2016. Thank you for your understanding. Sincerely, Ondrej, Mailboxde.com GmbH
21.2.2017
"I have been using mailboxde.com for the last 2 years and can only say thumbs up." Lars, Denmark
20.2.2017
"Thank you very much for mailboxde. Very recommended services. " Fatimah, Australia
10.2.2017
"Hello, I would like to know if you can send the Belgium to Spain, if you could do the virtual address for Belgium, instead of Germany. I would like to order from a Belgian online store, and it seems that they only ship to Belgium. Thank you" Laura Minguez
Answer:
Dear Mrs. Minguez, We can offer the shipping only from Germany. Thank you for your understanding. Sincerely, Ondrej, Mailboxde.com GmbH
10.2.2017
"Hello, do you allow reception in Germany with signature ? Thanks in advance for your answer." Val B
Answer:
Hello, Our warehouse is not a P.O. BOX or a DHL Packstation - we are a regular warehouse. All trackable shipments are signed. Sincerely, Ondrej, Mailboxde.com GmbH
26.1.2017
"Any other payment method available like bitcoins or something?" Chad
Answer:
Dear Chad, Unfortunately, Bitcoins are not supported. Sincerely, Ondrej, Mailboxde.com GmbH
20.1.2017
"Amazing service! Cheap, fast and very efficient. I can\'t believe how easy the site is to use and how quickly the shipments are processed." Peter, Sydney
18.1.2017
"One Parcel sent from Germany to Hong Kong was still missing. The tracking stopped updating since 21Dec, 2016. I am very very worry and so confused. I emailed to the customer service but they did\'nt reply me. I had used your service for more than 20 times; and seams that the service is now getting worse. May I have your help to check what was happening? Thank you" Donald
Answer:
Dear Donald, I have sent you our last message to Deutsche Post. However we did not receive any answer. I apologize to you for the waiting. We will inform you, when we receive a message. Thank you for your understanding. Sincerely, Ondrej, Mailboxde.com GmbH
4.1.2017
"Hi, How can I change the Registration data?" Arber
Answer:
Dear Arber, Send me your new billing address via e-mail, please. Sincerely, Ondrej, Mailboxde.com GmbH
22.12.2016
""Hi My Percel has been shipped on 20 Dec and i get atrack number, but the website of Deutche Post not give any details. it just give the following: \"The item was posted on Dec 20, 2016. do you have any more details? and how i can expect the date of arrival.\"" Takashi Fujita, Japan
21.12.2016
"First time used their services, and could not be more pleased ! Very fast to informing when package arrives into our Mailboxde address, and then, also very fast to shipping it out to the destination address. Definitely Recommended to everyone :) " Andre M.
13.12.2016
"I am very satified with service. Its simple and prompt for every delivery and i recommend it to everyone. One of best things i find on internet last year." Vladimir
9.12.2016
"I\'m using this service several months, already received 7 packages and another 3 on the way. Good service.Very recommended !" Anton Buber
6.12.2016
"this service is extremely time consuming and inconvenient. If I wanted to do all this paperwork I would open my own shipping company. other systems are much simpler." S Lee
1.12.2016
"Hallo, I have been using the system exactly in three days. Very good and prompt service. Because I live in CZ and NO and have missed the possibility of German eshops to CZ and NO, I greatly appreciate the idea. Earlier I had to ask my friends in DE to resend it abroad. How embarrassing. I understand the system of various carriers and consolidating the shipments so it is not confusing to me. The prices of the Czech Post to countries outside the EU are great. We will see how it works further. Thank you Ondra for this great service." Ivo, CZ and NO
1.12.2016
"My mail has been in the \"ready to send box\" for 2 days and has yet to be sent. I emailed the company twice and I\'m still waiting on reply" Trevor
Answer:
Dear Sir, Your shipment has been controlled and seized by customs. Can you send us your IBAN and SWIFT code via e-mail, please? Your balance will be refunded. Sincerely, Mailboxde.com GmbH
29.11.2016
"Way to complicted" Ssklee
26.11.2016
"I am very disappointed with the service. I had read the restrictions when I signed in and I was certain that none ofe the usual goods I usually buy would be on the list. It slipped me completely - I bought a new stove for my kitchen. They just refused to receive it. Suddenly I was in a very difficult situation, with a 400EUR item lying around. NO SUPPORT OF ANY KIND! Very unprofessional and extremely disappointing. I\'ll probably find me another service provider. " Rui Reis
Answer:
Dear Rui Reis, I understand you, but please understand me as well, that our service has certain limitations. Your shipment was oversized, without packaging for further transport. This product is listed in the prohibited items, which we are not able to ship. I wrote to you by e-mail within 5 minutes after the departure of your shipment. The seller is obliged to return the money when you withdraw from the contract. Tell me his e-mail, please, if there is a problem with the seller. Sincerely, Ondrej Krabs, Mailboxde.com GmbH
23.11.2016
"First of all: I RECOMMEND THIS SERVICE!! I Just did my first shipping forward from Mailboxde.com. Had a Smartwatch sent from Amazon and forwarded to Denmark. Smartwatch was sent from Amazon Monday night, received at Mailboxde the next day around 11 in the morning. I got an e-mail with package informations from Mailboxde 30 minutes after they received the package, and made my shipping forwarding order immediately, and it was sent to Denmark with UPS later that same day. Everything just went smooth, informations were fast, and this was just way better than I had expected - and the prices are great!! I\'d definitely use this service again in the future to buy products from German webshops that doesn\'t ship international." Kenneth Thomsen
22.11.2016
"Will packages received before 14:00 be shipped out the same day, if shipping has been chosen and paid for immediately?" Answer:
Answer:
Dear Kenneth, Most shipments confirmed to 2 PM are shipped the same day (valid for UPS, Czech Post, Geis, EMS). Shipments outside the EU are shipped the same or next business day. Deutsche Post is picked up and processed earlier. Sincerely, Ondrej, Mailboxde.com GmbH
3.11.2016
"Hello When I try to send you a e-mail it gives this error: 550 Recipient verification problem Do I need to go through verification or can I start using the service straight after registration? Thank you" Jonathan
21.10.2016
"I have only been using Mailbox;s service for a few months and once you get used to the system of crediting your account for the postal service you choose to forward your post, AND choosing the best forarder for your needs, they offer a very reliable and efficient service. The only problem I encountered was when using the Czech Parcel sdervice as it got lost-no fault of mailbox de whatsover. However from my eperience so far tge normal Deutsche post service is the best of all, it has arrived in the UK sometimes as quickly as 3 days and most often 4 days. Lucy who seems to handle customer enquiries is a star with a lot of patience. Thank you Lucy!!! !" mark buchanan, London
18.10.2016
"Is this item on prohibited list, or NO, I see ovens on that list and Im not shure, just check before buying. Bottom is a link from Ebay https://goo.gl/n7RcKz Mister G
Answer:
Hello, We can receive this item without any problems. Sincerely, Ondrej, Mailboxde.com GmbH
12.10.2016
"I have a question. How do you send letters? DHL? What happens if I am not at home few days? Do you leave it my mailbox or do I have to be at home and sign for it? Thanks in advance" Ewald Weiss
10.10.2016
"My delivery was returned due to dangerous goods. Its a cell phone, and I really need to pay transportation twice to get this delivered?" Pål
Answer:
Dear Pål, Our fee was not charged, however the postage is non-refundable for all prohibited goods according to the rules of Deutsche Post. Deliveries handed to collective store cannot contain following items: bb) Electronic devices containing lithium batteries (such as mobile phones or digital cameras) - Deutsche Post banned shipping by air anything containing a lithium battery. Shipment with lithium battery up to 5 kg can be sent via UPS (see UPS instructions). Sincerely, Ondrej Krabs, Mailboxde.com GmbH
7.10.2016
"Overall a great experience for a new buyer. Only found out about their service a few weeks back and was a bit hesitant due to the look and feel of the website. Perhaps some improvement can be made to ensure the legibility of website. As for the service, it was affordable and hassle free. My items arrived on time and was promptly shipped. No issues encountered whatsoever. I\'ll be regularly using your service. PS: The FAQ isn\'t clear and the navigation is quite hard to go through. I strongly suggest to create an infographic where information can be available easily and won\'t create confusion for your customers." http://www.zara.com/de/en/
Answer:
Hello, Thank you for your feedback. We are going to work on the improvement. Sincerely, Martina, Mailboxde.com GmbH
23.9.2016
"Hi, have you handled packages shipped from Mediamarkt (Germany)? To be precise, are there any restrictions being imposed from Mediamarkt.de regarding sending shipments to your service, that is Mailbox.de? Thank you. Regards" Goran
Answer:
Dear Goran, We can receive these shipments without any problems. Sincerely, Ondrej Krabs, Mailboxde.com GmbH
22.9.2016
"Please help, Teo again. Tried sending email but no response. My returned mail, must I pay airmail fee again? Have received via same address using your service for 3 times and now this happened. I still have 2 new packages just received, need your advice soon, please. It is going to be one month and I am really anxious not receiving my packages..." Teo
Answer:
Dear Teo, We will send the package once again at our expense. I have checked your account and I would like to ask you if you can register a new account for shipping outside the EU (your account is registered for shipments to the EU). The price will be cheaper (excl. VAT). We can move your packages - send me your new ID, please. Sincerely, Ondrej Krabs, Mailboxde.com GmbH
14.9.2016
"29.08.2016 - parcel was sent but returnes due to unknown address and since then I have not heard anything. Please help" Teo
Answer:
Dear Teo, Your package has been returned on 9. 9. 2016 from Singapore. You will be informed, when we receive this shipment. Thank you for your understanding. Sincerely, Ondrej Krabs, Mailboxde.com GmbH
8.9.2016
"Ordered a device at amazon.de and got it delivered to Croatia by Mailboxde.com. I just followed the instructions from the website and everything went smooth and my package was delivered within just a few days! Great service, thanx!" Daniel
5.9.2016
"I highly recommend to mailboxde.com to all who love European goods! The service could not be anymore efficient than it is! Ondrej and his team do a spectacular job - and I could not ask for better! Thank you for all that you do! " K. Kuser
17.8.2016
"I am very satisfied with your service. I just find your program somewhat not user friendly. I use two other forwarding companies (USA and UK) andd they are musch more user friendly" Machiel Odendaal