User Experience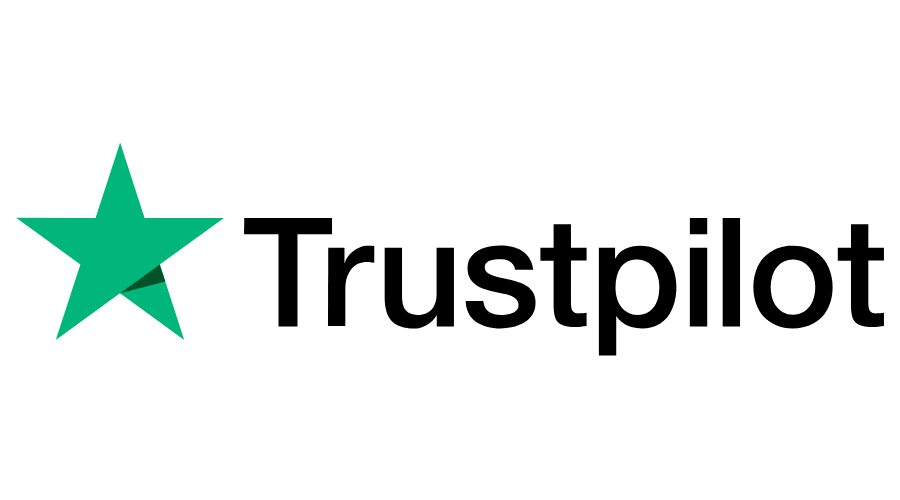 Leave Feedback
12.9.2019
"I looked at the list of goods are not transported by mailboxde (banned goods), and I just wonder what is legal to be transported via this service. Can you give an example? It looks EU is not one market as we think it is." Michal
Answer:
Dear Michal,

We want to ensure the mail is safe for everyone. Many everyday items, such as aerosols, nail varnish and perfumes are considered dangerous goods under transport legislation. The customer is responsible for checking whether or not an item is prohibited or restricted. In addition, a number of countries and international organisations impose certain restrictions, also known as sanctions, on what you can send to certain individuals, organisations or countries.

Another thing is excise duty - states that have the highest excise duties on tobacco and alcohol, logically want their citizens to buy goods in their country and maximize excise tax collection (a pack of Marlboro cigarettes in the UK costs on average of 11.31 euros, in Germany 6,40 EUR, in the Czech Republic 3,86 EUR). Therefore, while these states allow the cross-border carriage of goods (within a certain limit), which citizens have bought and transported by themselves, they do not allow them to be transported by a hired carrier without payment of excise duty - they would require the recipient to pay excise duty at the place of delivery (according to the ruling of the European Court of Justice of 23 November 2006 - last paragraph in the text, language can be changed in the heading). Transporting these consignments is administratively very demanding, so please feel free to always contact us and we will discuss in advance whether we can process your goods.

Thank you for your undestanding.

Yours sincerely,



Ondrej Krabs, Mailboxde.com GmbH
29.8.2019
""I have used Mailboxde a few times now, always excellent, quick service. Excellent personalised service at a very good price. Thank you."" Mirko from Croatia
26.8.2019
"Could not recharge my account via paypal, the system told me to use bank transfer, which will take 1-3 days longer. Is there some limitation as to who can use paypal, or is it down for everybody ?" Tadej
Answer:
Dear Tadej, The payment via PayPal is allowed. Your identity has been verified by the bank. transfer. In some cases, the system wants to verify this identity first. Thank you for your cooperation. Best regards, Ondrej Krabs, Mailboxde.com GmbH
23.8.2019
"Very good customer support, and really fast parcel forwarding to Hungary with acceptable prices. I am very satisfied." P.Sz.
13.8.2019
"I'm with MailboxDe for 3 years now and had them forward 10 shipments so far. I've been more than happy with their services and response time to all of my inquiries. Ondrej, Lucie, Jan, and the rest of the team are doing great work!" Mario
7.8.2019
"Fast and reliable. I'm very satisfied. Will certainly use your service again, should the need arise. Thank you!" Regina from Estonia
2.8.2019
"It was very unpleasant experience. I will delete my account as soon as possible. Costs were higher that I was told. Avoid this proxy." Andrzej
Answer:
Dear Andrzej, Our fee will be refunded. You have the right to withdraw from the contract. We offered the service to consolidate shipments for the price of packaging materials in Germany in the first four years. It was only feasible to a certain volume of shipments. The employees have monthly worked maximum hours allowed by the law and we still needed to employ more, just for consolidation of shipments. When calculating the German wages and counting to it the 30% of extra pay for night work I found out that the company can´t afford to hire more employees and we have to make radical changes. When I was returning home at 7 Am after finishing the consolidation of all packages, I decided that for the sake of speeding up the process and even for getting a possibility of hiring other colleagues for these activities we will have to introduce an annual fee. Your account will be deleted on 15. 9. 2019 for accounting reasons. Thank you for your understanding. Sincerely, Ondrej Krabs, Mailboxde.com GmbH

Andrzej wrote:
I'm not mad that you took more money, I'm mad because I was told a LIE that 3 Euro is the cost of consolidation that would make it possible to send 2 packages as 1. And that's not TRUE. Sending 3 or 4 mails with the same info doesn't make me feel less cheated. I don't want to use your proxy ever again. Kind regards, Andrzej

Answer:
Dear Andrzej, Yes, this is our fault and I apologize for not emphasizing and explaining it. I will inform my colleagues. I strongly apologize to you. Sincerely, Ondrej Krabs, Mailboxde.com GmbH
17.7.2019
"I`m very satisfied with your service, comunicaion and how fast you are giving required information. All the best! Keep doing great job :)" Silvija, Croatia
3.6.2019
"Bought some computer parts from Germany, Registered mailbox in this company, then just ordered parts into my locker. Bought a shipment and they delivered it into northern Finland. Easy as that, it took only 8 working days (2weeks). Very fast and cheap. I recommend to use this service. :)" Joel.H
21.5.2019
"Very smooth and fast delivery process without issues, just great service! Highly recommended! :)" VU, Finland
9.5.2019
"Other than having a three day delay in the processing of my package, everything went smoothly. Support was kind and fast in resolving the problem, will be using your services again." Anonymous
5.5.2019
"After registration, you cannot log in. The username and password are confirmed correctly, indicating that the account email and password do not match. The same is true for sending a new password via email." LC
Answer:
Dear Sir or Madam, Can you try another internet browser, please? Can you contact me via email [email protected], please? Sincerely, Ondrej Krabs, Mailboxde.com GmbH
26.4.2019
"I've used Mailboxde.com for a while now, and their service is prompt and excellent. Thank you!" Bernard, Croatia
26.4.2019
"nulla da dire ; tutto a gonfie vele spedizione veloce senza problemi , merce perfetta 10 e lode al corriere" brunello
16.4.2019
"Superfast processing and shipping (5 business days) to Canada! I highly recommend Mailboxde and would not hesitate to use them again in the future!" GE, Canada
15.4.2019
"Super, highly professional service! Use it frequently and can only recommend!" Dag G. Skibbereen ireland
13.4.2019
"Hallo, bitte löschen Sie mein Profil, da ich es versehentlich registriert habe. Ich brauchte eine E-Mail-Adresse, um meinen Lebenslauf an den Arbeitgeber zu senden, nicht an einen E-Mail-Dienst." Random
6.4.2019
"Used this site for the first time and everything was very quick and hassle free. They provided detailed instructions for everything. This will definitely be my go-to place from now on." Erik
5.4.2019
"I have used Mailboxde a few times now, always excellent, quick service. Excellent personalised service at a very good price. Definitely the best forwarding company I've dealt with worldwide. Thank you." Gary Fuller - South Africa
3.4.2019
"Great service. Consolidation works perfectly and so far there has been 0 issues with getting packages to Estonia. I use this service mostly to get packages from Amazon.co.uk and Amazon.de with Amazon prime delivered with reduced cost to my country." Rainer
1.4.2019
"Best service. Shipment arrive on time. Fair shipping cost. Thank you" totto
26.3.2019
"Hola! Quiero pedir un robot de cocina,de una página que solo vende en Alemania,y yo estoy en España. Me han dicho que lo puedo hacer por medio de esta agencia. Cómo lo tengo que hacer? Gracias" Patricia
21.3.2019
"BEST SERVICE EVER. QUICK AND KIND.THANK YOU SO MUCH!" Roxana
7.3.2019
"Is it possible to have you deliver a laptop battery (Li-ion), < 1 kg? I saw it is prohibited, but I also saw that you could deliver it via UPS. I need to make sure you can deliver before I order, so please reply as soon as possible. Thanks in advance." A. Wong
Answer:
Dear Sir or Madam, Thank you for letting us to know in advance. Deutsche Post, Czech Post banned shipping by air anything containing a lithium battery. Shipment with lithium battery up to 5 kg can be sent via UPS (see UPS instructions). We can send your laptop battery with UPS or GLS. For further question do not hesitate to contact me. Sincerely, Jan, Mailboxde.com GmbH
21.2.2019
"my parcel have been delivered to you a week ago since then im still waiting for it to receive email about it. iv sent to you countless emails with invoice,tacking number and your not responding. the minimum you can do is response in an email. i have an very expensive package and i dont a clue whats going it on with it. i need to know where is my package." roei
Answer:
Dear Sir, We received this shipment but there was not your name nor your ID Nr. The content of the shipment is a flammable substance. These goods are forbidden for further transport. Unfortunately, we have to send it back to the sender. Please provide us the free return label or do not hesitate to contact us how to solve this problem. Thank you in advance, Lucie, Mailboxde.com GmbH
12.2.2019
"10/10 I have been using the services of Mailboxde for about a year or two now and I am really satisfied. Normally I am lazy to write reviews but after my recent experience I really must praise this company. A valuable package got lost after it was handed to a certain delivery service for a return to the seller and neither that service nor the seller would help me out (even though the delivery service in question is the seller's contract partner). I don't live in Germany so there was little I could do from home. Mailboxde went out of their way to help me prove that the package was lost by providing me with necessary documents, information and even contacting the delivery service. I was so pleasantly surprised by their help and patience because that kind of customer support is really rare in this fast age. It is so nice to see a big successful company keeping their human aspect. I am thankful to the employees for all their efforts and I wish the company many more successful business years! :)" Leona
11.2.2019
"After comparing several parcel forwarding services I decided to use mailboxde. Using the services of mailboxde was a very nice experience, fast delivery and excellent followup. Will use again." Andy
8.2.2019
"This was my first experience with a mail forwarding service, and I'm very happy that I used Mailboxde. They offer reasonable prices compared to other similar services that I've come across, and they guide you with clear instructions through every step. My package was delivered to Mailboxde on Friday, and I got the e-mail to confirm my order and shipment on the next working day (Monday morning). The delivery was sent my way on Tuesday. Even though it's not always handled on the same day (and unfortunately I had the weekend in between), I am still content with the swiftness of their service." Lizzy, The Netherlands
8.2.2019
"First time using service - everything worked as promised. Package was shipped in 1 workday. 10/10." A.K. / Finland
29.1.2019
"I've learned that with a little patience, these guys do amazing things. Below you'll see my frustrated comment. And you'll also see a quick and helpful response from Ondrej. I should have been more patient. Yes, the staff were a little slow to get back to me, and Ondrej apologised for that. But when they did they continued to be courteous, helpful, and friendly. Sometimes things don't happen as quickly as we would like, and in this case I wish I'd been more patient and I am thankful that Ondrej and his team are more patient with me, than I was with them. And I have to say, I received my package today and could NOT BE HAPPIER with Mailboxde.com. There online tools make it easy to provide what is needed and their staff are great and speak/write in English perfectly (this helps people like me who are terrible with languages, no matter how hard I try). I HIGHLY RECOMMEND THIS SERVICE if you are trying to order goods from Europe and can't get them sent to you. They are NOT EXPENSIVE and make it easy to use. Again, I can't thank Ondrej Krabs and the team enough and have learned a good lesson in patience. I will MOST CERTAINLY be using you guys again and I would not hesitate to recommend you to anyone!!!!!" August Simonelli
28.1.2019
"Hello I have reloaded my account but I am blocked I have no link to confirm and send the package I do not understand anything, how to do ???" xav
Answer:
Hello, Your shipment will be sent today. Sincerely, Ondrej Krabs, Mailboxde.com GmbH
24.1.2019
"I ordered a package on December 7th and chose a shipping option that had a maximum listed time of 20 days. After not receiving the package at the stated time I began emailing support. Now, at 30 business days after my order, after multiple unanswered emails, I have just been informed that it will take *eight* to *ten* weeks for my complaint to be processed. I understand that international shipping can come with bureaucracy, but I'm having a hard time rationalizing paying for this service when it might honestly have been faster for me to build a boat, sail across the Atlantic, and buy my item from the store itself." Nik B. - United States
Answer:
Dear Nik, I have refunded our processing fees to your PayPal account. I am sorry for this situation. I will check the tracking. You will be notified as soon as we receive new information. Of course I understand you. Sincerely, Ondrej Krabs, Mailboxde.com GmbH
20.1.2019
"You've had my package and money for quite a few days now and have not answered a single email. I'm starting to wonder if this is a scam or not. I don't want it to be, but your lack of response once you have my money, compared to your very good responsiveness prior to getting my money says a lot. It's a shame, and I hope I'm wrong. Please reply. I shouldn't have to resort to public forums." August Simonelli
Answer:
Dear Mr. Simonelli, I strongly apologize to you for the waiting. Your customs documents (documents showing the value) are not visible or the file is corrupt. Can you send me a new PDF via e-mail to [email protected], please? The warehouse is closed at weekends and I am able to check your shipment on monday. However, the problem is with us, colleagues must respond earlier in these cases. I have refunded our processing fees. Sincerely, Ondrej Krabs, Mailboxde.com GmbH
16.1.2019
"For the first timer like me, only after a lot of email exchange I started to understand the system. Never clear at the beginning what the final payment will be and when I asked about the final prices with different destinations, the answer was different depending on the personnel asked and even wrong information is given. Although staffs are working hard trying to respond, it takes long time with the exchange even free storage period is expired as the answer has been at times incomplete, wrong, etc. Some examples of shipment (including consolidated shipments, for EU, non EU) should be shown clearly on the initial logged-in page, so that everybody understand what the final payment will look like ( Example of calcuration I mean: shipment to Asia, packet A 2kg, packet B 3kg, processing cost XX euro, postage XX euro (with or without VAT) tax document XX euro Final payment XX euro ) I was surprised to see how many additional cost incurred for consolidated shipment when finally trying to ship it out. Somebody was commenting the same thing. I thought this service is reasonable but for consolidated shipment, I don't think so, and it was not visible at all for me. Please process my request to move the package from non-EU account to my another account(to EU) immediately." Angelica
15.1.2019
"Everything went smooth, without hiccups with an online purchase which mailboxde.com forwarded to Romania. Ondrej and his team do a very good job. Will use their service in the future for sure." Cosmin
15.1.2019
"quisiera saber si hice el pago corrrectamente, creo que si me podrian informar si lo hice correcto?" Manuel
Answer:
Dear Manuel, Yes, your shipment will be shipped today. Thank you! Ondrej Krabs, Mailboxde.com GmbH
14.1.2019
"Necesito saber dónde se encuentra mi pedido 1Z495A526892013215 ya que ustedes me confirmaron que aún no les había llegado y por el contrario la empresa me dijo que si lo habían mandado a ustedes, estoy muy preocupada ya que hace un mes de mi pedido y nada, gracias" Antonia izquierdo Hipólito
Answer:
Dear Antonia izquierdo Hipólito, Your shipment should be delivered today to our waruse. We will inform you. Sincerely, Ondrej Krabs, Mailboxde.com GmbH
13.1.2019
"Vorrei ordinare degli utensili per il fai da te della parkside da lidl.de ma spediscono solo in germania , con mailbox ce modo di pagare un unica spedizione per piu' prodotti?" Adri
12.1.2019
"great!! shipping, management and shipping options worked like a watch for shipments to Spain. Good job!!" Pete
7.1.2019
"Great service. Bought second hand shoes on ebay Germany and got them delivered to Taiwan using mailboxde.com. I paid 27 euros for delivery. Shoes were forwarded un 28 December and received on 2 January. Thank-you." H Gumeta
6.1.2019
"I'm the member of MAILBOXDE.COM since 2015. This is the best professional mailforvarding service. Absolutely great prices and blazing consolidate/shipping service. Highly recommended!" Denis P. Moscow
6.1.2019
"hola,en el lugar que he comprado me piden direccion de entrega,que les di la vuestra,pero ademas,me piden direccion de facturacion,debo poner la vuestra u otra diferente??" juan angel
Answer:
Hello, Use your own billing address in your country, please. Thank you. Best regards, Ondrej Krabs, Mailboxde.com GmbH
4.1.2019
"el pago consolidacion por un año 12.50€ es obligatorio? y para que se utiliza." jose antonio
Answer:
Dear Jose Antonio, This service is not mandatory. You can use this service if you wish to consolidate more shipments into one box. Shipment consolidation is a paid service and it costs 12.50 Euros for 12 months from its payment. Sincerely, Ondrej Krabs, Mailboxde.com GmbH
3.1.2019
"¿El pago de los 5 euros es obligatorio para poder realizar el envío? O una vez que ya ustedes reciben el envío ya se paga?" Noelia
Answer:
Hello, 5 EUR is the price for the optional Automatic dispatch. You do not have to pay for it. Sincerely, Ondrej Krabs, Mailboxde.com GmbH

30.12.2018
"Hola no consigo informacion de mi producto no de mi envio, tengo el track de ups si lo quieren, es un envio desde la web de monsieur cuisine." Alberto Prado
Answer:
Dear Alberto Prado, Your shipment has been delivered on 2.1.2019 to our warehouse and shipped next working day to you. I believe that everything is all right. If not, please inform me. Sincerely, Ondrej Krabs, Mailboxde.com GmbH
28.12.2018
"espero solocinar el erropor la confusion del nombre..y poder rectificarlo .." jose antonio
Answer:
Dear Jose Antonio, Yes, the problem has been solved, we have contacted you via e-mail. Thank you for your cooperation. Sincerely, Ondrej Krabs, Mailboxde.com GmbH
28.12.2018
"Very fast parcel forwarding to Croatia. Everything went smoothly. Highly recommended service." Sanjin
26.12.2018
"sigo sin tener notcias mi numero ID 96320 numero envio 00340434167803782967" jose antonio
Answer:
Dear Jose Antonio, Thank you for your message. Can you send us a copy of your invoice. If you check the tracking with our ZIP code, you can see the different name of the receiver. The sender made a mistake. Can you inform me via [email protected], please? Sincerely, Ondrej Krabs, Mailboxde.com GmbH
23.12.2018
"Pues hice un pedido para que ustedes me lo enviaran y no figura en su página,estoy un poco disgustada" Antonia izquierdo Hipólito
Answer:
Dear Antonia Izquierdo Hipólito, Can you send me the tracking number from the seller, please? I can see that you have sent a number of your order. I will contact the sender if they can send us this tracking number. Sincerely, Ondrej Krabs, Mailboxde.com GmbH

Update, 4. 1. 2019: The seller processed your shipment today. We will inform you when we receive the parcel for you.

23.12.2018
"Hola,he de decir que ha sido toda mi esperiencia con esta empresa muy buena para ser mi primera direccion alemana me ha resultado facil tube dudas y me contestaron mi pedido llego en 4 dias a españa por ups y de precio mejor que otras empresas,todo genial si tengo que pedir en alemania sin duda usare esta empresa he tenido buena esperiencia.¡¡feliz navidad a todos!!" Felipe