User Experience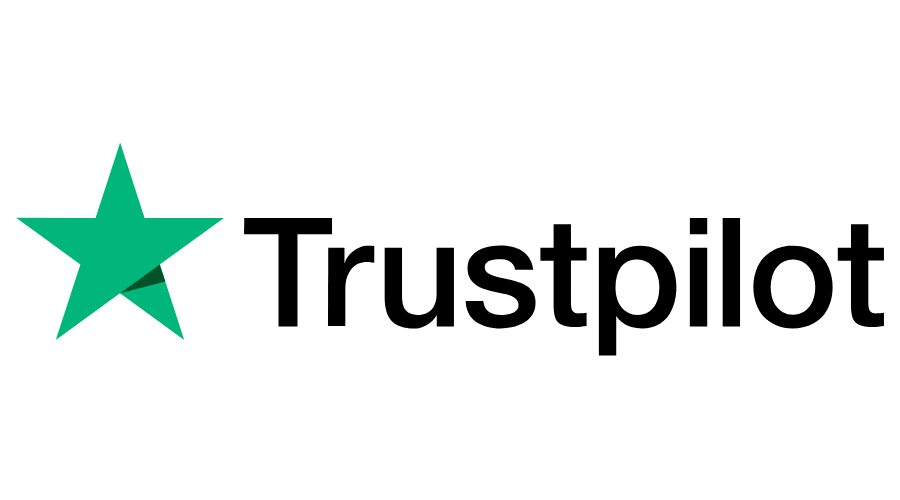 Leave Feedback
24.7.2020
"We use mailboxde service over 5 years now and we have only positive experience. Easy and transparent web application, fast customer support, reliable delivery, good price. Keep on the good work. GREETINGS FROM SLOVENIA" Krist, Slovenia
21.7.2020
"Many EU merchants don't ship to Croatia, and this is a great workaround! They're very transparent, and you'll promptly get notifications when they receive something in your name. They're quick to forward (or merge) your shipments, and the customer service is very responsive!" Marin
21.6.2020
"I'm a very satisfied first-time customer. Excellent service for a reasonable price. I've purchased some old books from booklooker, and I must say, it wouldn't be possible without your service. All three packages were consolidated and shipped within one day! Will definitely use your service in the future. Thank you so much!" Krysia
12.6.2020
"The best service that does this! Tried otherones too, but this is the fastest and cheapest." Andrei, Cluj Napoca
8.6.2020
"I have used your services 2 times so far. Both orders were processed very fast and smooth. Prices are okay. Recommended!" Tomaz
6.6.2020
"Hi, is it also possible to return items to a supplier going through Mailboxes?" Bob
21.5.2020
"Hi. Google Germany refused to ship any goods to my mailboxde address, quoting violation of their policy. Looks like you're in their black list. Any way around? Thanks." Tibor
12.5.2020
"QUALCUNO PUO' AIUTARMI? NON RIESCO A FAR PARTIRE IL MIO ORDINE DALLA MAILBOXDE. IO VIVO IN ITALIA, IL PACCO CHE è GIA' IN GIACENZA ALLA MAILBOXDE NON MI è STATO ANCORA INVIATO, NONOSTANTE LA RICARICA EFFETTUATA. POTRESTE AIUTARMI DIRMI I PASSAGGI PER FARLO PARTIRE?" Murana Viviana
6.5.2020
"Great service, fast and reliable. The prices are reasonable and the communication with the staff is excellent. I recommend to everyone." Ivica H.
23.4.2020
"Very fast service, my new watch was send 1h after payment, and delivered on 2nd day. I'm sure I'm going to use mailboxde.com for my future purchases in Germany." Dawid, Poland
22.4.2020
"I love this service. I moved to Ireland a few years ago, but I do some orders in Germany. Mailboxes made this a very easy and affordable process." Sven W.
15.4.2020
"I used Mailboxde twice. The first time the package was dispatched immediately, the packaging was solid, everything was as expected. The second time my shipment to Mailboxde was cancelled by MediaMarkt and after one email and approximately an hour of waiting, Mailboxde refunded me the total amount of my shipment credits (which I wouldn't use otherwise), back to my PayPal account. Great customer experience. I will totally recommend!" Tomek, Lodz, Poland
3.4.2020
"Sve bilo perfektno , čak i u uvjetima koronavirusa :) Alles perfekt !" Drago , Croatia
29.3.2020
"Hi. I live in the USA. and I got some pinball parts which I only found in Germany. The service I received was excellent. Very clear language. Up front straight price and very well packed. Now I got parts again and I'm using Mailboxde again. I like the way you do customer service. Thank you!!!" Santiago Rodriguez
24.3.2020
"There is lot empty space in packages to pay for. Can packets squeezed to smaller size by mailbox.de? By opening deliveries and put them in the same package. Then I do not have to pay delivery of empty space." Petteri S
19.3.2020
"I'd never used mailboxde or any kind of consignment service before but I found a one of a kind item on ebay in Germany that I absolutely loved and the seller wasn't willing to ship internationally, which I completely get, but I couldn't drop the idea of having it. I found mailboxde by chance while looking for shipping options and after a quick look at the positive reviews I figured it was worth a shot at only a few Euros on top of what the regular shipping cost would be anyway. It's very easy to do and the service is prompt and courteous, all you have to do is get the item sent to your mailbox ID and they email you to tell you when the package has arrived and what to do next. There are so many shipping options which they give you the details of, all you need to do then is apply some credit to your account to the amount for the shipping option you would like, pay for it using this credit, and wait! I used a tracked service (GLS/Parcelforce) which updated me the whole way though, and I received my parcel in the UK in 3 days. I couldn't be happier and I feel reassured that this service is here should I need to use it again :)" T. Jones
18.3.2020
"Since I wasn´t able to ship my products from Amazon warehouse in Germany to Estonia, I chose mailboxde.com as a proxy. And I can say I am glad - quick response and service, easy to setup everything with detailed instructions and I got my products delivered fast. No negative feedback to give." RAIMOND L
5.3.2020
"1st time I used Mailboxde but not last. I tracked the delivery to Mailboxde and it was sent to me in just 2 hours after they got it. Also mailed the support and got answer in a few hours. Great service for now. Waiting the delivery to me. 5/5 will use again if I need similar services." Greetings from Finland
2.3.2020
"Ich möchte wissen, ob ich beispielsweise bei AliExpress in China über die Postfachadresse einkaufen und dann nach Portugal geschickt werden kann." Rafael Clemente
Answer:
Sehr geehrter Herr Clemente,

unabhängig von der Person des Versenders und des Empfängers sind alle Sendungen aus Drtittländer (von außerhalb der EU) von Waren, deren Gesamtwert nicht höher ist als 22 Euro, einfuhrabgabenfrei (Artikel 23 und 24 Zollbefreiungsverordnung). Dies gilt für Zoll und Einfuhrumsatzsteuer. Ja, diese Sendungen mit geringem Wert bis 22 Euro können wir verarbeiten. Diese Sendungen müssen korrekt deklariert werden. 

Bei einem Wert zwischen 22 Euro und 150 Euro sind die Sendungen zwar zollfrei, aber nicht frei von Einfuhrumsatzsteuer. Alle Sendungen mit einem hohören Wert (>22 Euro) verarbeiten wir leider nicht.

Mit freundlichen Grüßen


Ondrej Krabs
Mailboxde.com GmbH

18.2.2020
"I used the service 2 times within 8 months. It is an excellent service. The shipping time is fast. If it is mail from other Germany company, it will take at least 3 days more with the same shipping method. If you can setup consolidation charges more options by how many times, it will be better. You charge with the Large box price. Example 5 times 10 Euro for 3 years. It doesn't what is the size of the box. It should be able to cover most of your customer. I hope you can consider with this. Thank you so much with your excellent service." Tai
12.2.2020
"Great service. Everything was super fast, professional and the way that is described on the website. Forwarding to Serbia." Miroslav
6.2.2020
"Just received my package, arrived in a couple of days. Thank you! I will use your services again." Biljana
4.2.2020
"Ausgezeichnet! Cijeli proces besprijekorno odrađen. Prporučujem." Drago
3.2.2020
"SIMPLY FIVE STARS!" ΕΛΕΥΘΕΡΙΑ ΠΑΠΑΔΟΠΟΥΛΟΥ
30.1.2020
"This company is just perfect! Every transaction we had, was fast, clear and reliable. And I greatly appreciate their total handling of the complaint on my behalf, when the shipment was broken. I received full refund without any hassle from my side. Keep up the good work!" Jasmina, Slovenia
23.1.2020
"Spedizione veloce e supportata da mail ad ogni movimento...tutto perfetto!!!" Sergio, Modena
23.1.2020
"I just received my third shipment and suddenly I have to verify my identity! To make matters worse, I could only use bank transfer and even though my bank transferred the money quickly, Mailboxde.com was taking forever to confirm the receipt. As a result, I am now expected to receive the packages only after my cousin's birthday, defeating the whole purpose of getting the items in the first place..." Justin
Answer:
Dear Mr. Justin, We are not able to process your shipments. It is a very difficult situation for us if the customer is registered only with his first name. We need to verify your identity. Your payment was not sent from your own bank account but by an online exchange office. In these cases, we are unable to accept your verification for security reasons. Your shipments from Amazon were refused. Amazon will refund your money. Do not register with only an initial as your first name on Amazon, please. This registration is invalid. Thank you for your understanding. Sincerely, Ondrej Krabs, Mailboxde.com GmbH
22.1.2020
"Very fast reshipping and delivery. Could not expect more!" CSN - Milan, Italy
15.1.2020
"Hello I have reloaded my account but I am blocked I have no link to confirm and send the package. How to do?" Daniel Perez
Answer:
Dear Daniel, Your consolidated shipment is now ready for send. You will receive a tracking code for that package after the dispatch time. For further questions do not hesitate to contact us. Sincerely, Jan, Mailboxde.com GmbH
2.1.2020
"Pedí 3 procesadores de alimentos de Lidl Alemania y atraves de su empresa solo me han llegado 2. Y aunque tengo saldo suficiente, no hay forma de saber porque no se me envia. Agradeceria me dieran indicaciones mas claras y específicas para solucionar mi problema. Gracias." Araceli, Castellón (España)
Answer:
Dear Sir or Madam, We have received your shipment. Unfortunately, the address details are missing the company name Mailboxde.com GmbH. From this reason we need you to provide us with following documents: Power of Attorney (Postvollmacht) [PDF] https://system.mailboxde.com/pdf/Mailboxdecom_Postvollmacht.pdf. Sign in to your account, click on My Account and upload this completed and signed document. The sending of power of attorney is one-off and is valid for all other shipments. The system will allow confirmation of this particular shipment after uploading the power of attorney. Thank you for your cooperation. Yours faithfully, Ondrej Krabs, Mailboxde.com GmbH
2.1.2020
"Uno de mis 3 paquetes no llegó. Y ya hace mas de 1mes. No tengo enlace para confirmar y enviar. ¿Como lo hago?" Araceli, Castellón (España)
30.12.2019
"The package didn't arrive. There is no tracking of the package and I can't do anything about it." Ante Barišić
Answer:
Dear Mr. Barišić, Your shipment was returned on 19. 12. 2019 from Croatia, the tracking is visible in your country: 19.12.2019. 13:06:47 CROATIA - Unsuccessful item delivery attempt - Reason: Incorrect Address. Measure: Item returned to sender. Unfortunately, international postal services can not change the address after the dispatch. Thank you for your understanding. Sincerely, Ondrej Krabs, Mailboxde.com GmbH
20.12.2019
"What a great, fast and reliable service. I had to ship a super bulky windsurf sails that were just on the edge in terms of the package size. The guys from mailboxde made it work and I quickly received my gear without any damage. Highly recommend!" Nils K.
14.12.2019
"Very good, it could be little bit faster but it's ok..." kale_bbb
13.12.2019
"Excellent customers service (many thanks to Lucie), great prices, fast and reliable shipping. However, the website could be better organized." Ivana
1.12.2019
"I love Mailbox.de. Fast, reliable service and excellent customer service. Every timeI have question, they answer my mail immediatelly and advice me on how to proceed. Strongly reccomede Mailbox.de." Lidija
30.11.2019
"Simple procedure, very fast shipping" Jeroen Kooistra
30.11.2019
"I had a problem where the seller didn't include my name and ID number, so my package wasn't going to be processed, but after e-mailing mailbox about my package they (Ondrej Krabs himself) made sure I get it and sure enough next day it was on the way. Can't recommend them enough." J. Bešić, Slovenia
27.11.2019
"Although it has been a littly tricky (the sender didn't write the complete mailbox.de address down and it made longer to trace my item; the product was quite fragile and it needed to be re-packed in order to be more protected during the forward delivery) evething in the end worked fine and thanks to the willingness and professionalism of mailbox.de I could have delivered in Italy a product otherwise unavailable on the Italian market. Thank you mailbox.de" Michele - Trieste, Italy
25.11.2019
"Recently i ordered a phone from Mediamarkt to be delivered to Croatia. I made a mistake with my account so very proffesional support helped me resolve my issues and my phone was delivered in a couple of days. Also, everything else went very smoothly and easy. Thank you and I will surely use this again!" Aleksandar
25.11.2019
"I wanted to order a package that contained a battery from Amazon, but they would not ship to me in Sweden. I looked around and found this site. A quick email to support and they confirmed they could ship batteries, and what carriers were allowed. I registered here, placed my order on Amazon.de and waited. Mailboxde received the shipment and it was on the website in around 40min, very very fast. I paid the shipping and handling fee and my package was away another 30min later. Arrived to me without any issues what so ever. Amazing site and service, thank you so much." John N
20.11.2019
"Hi, Just curious where can I find a list of what you actually ship because I think that list may be far more concise given that the list of goods you don't ship has around 50 categories, not even individual items meaning that the number of things you actually ship must be fairly small and so it might be a better idea making a list of those such items" T. Ryan
8.11.2019
"I'm so pleased to have found this service, the parcels arrive in great condition and notifications are very prompt. So easy to use, and I find the postage quite reasonably priced and the number of options for postage is great. I think I will be using it a lot in future! Thanks heaps from Australia!" Lea In Australia
7.11.2019
"5 STARS!!! So far so good ...In my case - excellent (used your service 3 times so far)!!! When ordering over Amazon.de there are some sellers who don't send items to Slovenia - in this case is the mailboxde.com excellent choice. Most of the purchases the shippment to mailboxde.com is free of charge (via Deutsche Post or DHL) and delivered the working day. The staff at mailboxde.com was in my opinion very helpfull when I wanted to return the product before it was dispached to me - it all went so smooth! If I may I will suggest perhaps wider choice of shipping companies (maybe DHL, DPD,...) cause in Slovenia GLS (which is really the cheapest one) is really shit. Of course GLS has nothing with you, or maybe in Czech or Germany is probably better service...in Slovenia is terrible. If you can't provide more options for different services (like I said DHL, DPD, Post,...). Keep up the good work team!" Andrej
5.11.2019
"So. Bad service for now. During the registration on the site it seems that I have not put my address. Ok, what is the problem, they will notice. But no, they ship the same, the goods come back to them and I have to pay a second shipment. The tracking links are broken or not working. German precision but where?" Alberto
Answer:
Dear Alberto, In your order, only the number was entered in the street field. We have then informed you that the shipment has been shipped. Five days later you wrote to us that Poste Italiane would deliver your shipment to another address. In the meantime the shipment was returned. Change of address is not possible for international mail. This was also confirmed to me by the Italian Post Office. I stand by our staff in this case and I told them in advance that you will probably write us a bad review. You would act in my place as well. Yours sincerely, Ondrej Krabs, Mailboxde.com GmbH


Alberto wrote:
And dont you see that street or Place Is missing before shipping? You have some problems with forms to complete on the web. Regards Alberto

Answer:

Dear Alberto, We can try to improve this form. Thank you for your feedback. Sincerely, Ondrej Krabs, Mailboxde.com GmbH
24.10.2019
"After more than 30 days the package is not yet arrived. They told me on 04.10.2019 to wait one more week and to contact them if the item does not reach my country. Indeed I send them an email last week and this Monday 21.10.2019 that the item that is shipped on 17.09.2019 is still not received and i send them 4 more mails but still did not get any response. Awful experience sadly. The package was insured but no one is replying on my mails to start the investigation or the refund process." Ivan
Answer:
Dear Ivan, I apologize to you. We have not received any message regarding your shipment from the Czech Post yet. Am I able to buy this product somewhere in your country, please? To speed up the delivery. You wrote that the product is important for your studies. I'm sorry. PS: the colleague handling the complaint is ill, please contact me via e-mail [email protected] Yours Sincerely, Ondrej Krabs, Mailboxde.com GmbH

Update:
Due to damaged packaging, the shipment was stopped at the post office. The inside of the shipment was not damaged and subsequently delivered. Thank you for your cooperation in resolving this issue.
25.9.2019
"Really satisfied with service and fast forwarding! I needed an item that can't be directly delivered from Germany to Croatia, and found a way to get it with an excellent price. Thank you." Gabrijel
24.9.2019
"How much cost consolidation of 2 packages into one? I can't find the price anywhere. So far I know it cost 3 euros to ask for it, few euros for the box, and something for the operation cost (should be less than 12.5 euros as it is the cost the the 1 year service). Without clear pricing, I actually have no way to know if it will be cheaper to consolidate both shipment, compare to forwarding them each individually." Ben
Answer:
Dear Ben, You pay in this case: 2 x processing fee (for handling your shipment) + 3 EUR (one time consolidation) + material (the cardboard box) + postage (according to the weight of the consolidated shipment). If you want, email me the weights dimensions and the destination country and I will make the price estimation of the consolidation. Sincerely, Martina, Mailboxde.com GmbH
17.9.2019
"Highly recommend mailboxde to anyone looking for affordable and fast shipping from Europe. A great experience everytime, a big thank you from Canada to the whole team, from the CEO Ondrej Krabs to the employees in the warehouse." Hamed Sayed-Zada
17.9.2019
"I am disappointed with the service. First of all, I have made a request to change shipping address, which was not done. The shipping went to the wrong recipient. Second, the request to put extra packaging was not fulfilled (no confirmation report about fulfilment of request has come). Third, the whole process of consolidation is not convenient (you cannot choose what to consolidate on the web site and whether to keep packaging or not. It is done as a special request and it is not convenient). Fourth, the company does not remove invoices and price tags when ships outside EU. Fifth, you do not see photos of packages that come to your box and do not see consolidation process (this is to be paid). Finally, you cannot store things for couple months in your mailbox for free. Overall expensive and not developed enough. I will switch to shipito.com in Austria that provides all these service." Anar Omarova