User Experience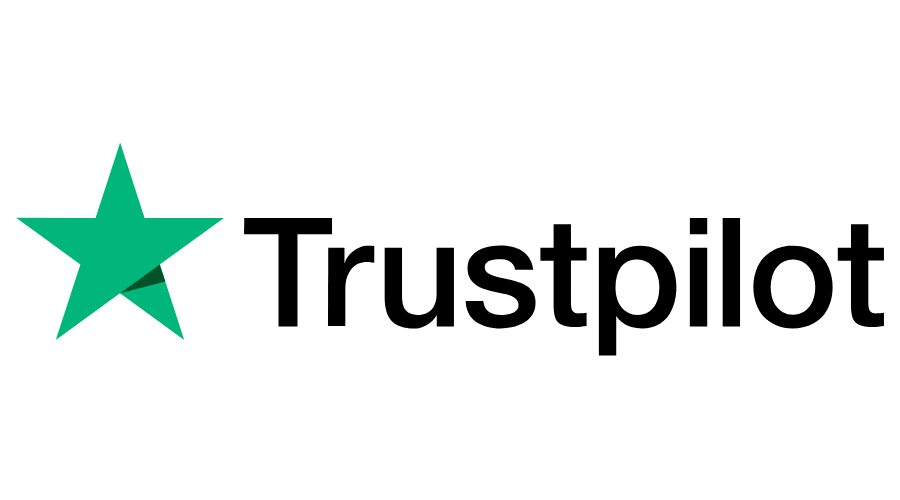 Leave Feedback
1.2.2021
"Local post where I live (Hrvatska Posta) does not work, and most likely never will. I have been using Mailboxde service for more than seven years now. Always accurate, always on time. Good customer support too." Josip
28.1.2021
"One of the best services for Europe." Darko
24.1.2021
"Very fast service! Big recomendation!" N. V., HR-Zagreb
22.1.2021
"Excellent service, easy process, good prices, fast and smooth delivery" Vaios Adamakis
15.1.2021
"servicio muy profesional,envio a diario paquetes y estoy sorprendido, lo recomiendo totalmente" jose maria sanchez
13.1.2021
"Great service and very transparent, in a post Brexit world would definitely use again for delivery forwarding." Peter Fitzsimons
8.1.2021
"All went smooth and fine. Shipment successfully arrived before the expected time in Italy. Thanks for your great service!" Ruggero Farnetani
29.12.2020
"Prvi puta koristim uslugu prosljeđivanja paketa. Usluga je odlična! Paket je stigao brzo i u savršenom stanju." Mladen Lj., Zagreb, Hrvatska
29.12.2020
"Perfect! The service was fast and smooth! The interface is very friendly and when I had a doubt about the shipment, the costumer service attend it fast and efficiently. I will use the service again" Camilo P., Denmark.
18.12.2020
"I am honestly blown away with the professional service malboxde provides. Their service is fast, every step is transparent and followed with detailed reports. It is simple, safe, fast and it works like a charm. Thanks!" Andro
9.12.2020
"Great service.I have been using Mailbox.de for already 2 years and cannot recommend them more. No issues so far, no lost shipments or packages. Fast processing and transparent pricing. I would only recommend having an additional service fee level between 5 and 10kg, as often my packages were 5.5 or 5.2 kg and I had to pay 10kg processing fee." Antonio Pappo
9.12.2020
"Depending on the shipping carrier, it can be awful. Did not get my packet. From Germany to Slovenia is never a month long trip for a packet of any shipping. I still have not gotten it and do not know, if I ever will. The goods were worth 200 euros." Metod
8.12.2020
"great service, everything as expected, very satisfied, can only recommend" tomazpog
5.12.2020
"The only kindle available was one on amazon.de with ads that only shipped to Germany. Thanks to mailboxde I could have it easily forwarded. The service is fast and efficient and reasonably priced with plenty of shipping options." Rick H
2.12.2020
"All went fine. Shipment successfully arrived in time in Italy. Thanks for your great service!" Aaron F.
2.12.2020
"I have ordered Kindle Oasis from Amazon ( which is not sent to Poland ) via mailboxde.com. In the same day I have orederd case for this divice. Kindel via mialboxde arrived after 2 days for case sent directly from Amazon to me in Poland I had to wait 5 more days. mailboxde guys congratulation for the service, also the price is fantastic value for money." Piotr Poland Warsaw
1.12.2020
"So far (after 10 shipments) everything works like a charm!" Marin V. Dubrovnik, Croatia
12.11.2020
"I have a very good experience with this profesional team! My review about them is: 10Stars plus...." AlexT From Romania
6.11.2020
"The item arrived in 2 days from Germany to Italy. Perfect service and help to the customer. They helped me even if i forgot to put Mailboxde.com GmbH and my ID in the address. Thank you!" Paolo M., Bergamo
4.11.2020
"good servis love it and ido it agen" mina bakinovsky
30.10.2020
"Thanks for making it possible Mailboxde. I was trying to buy hobby items on Ebay.ca, but was having difficulty at times finding what I was looking for. Mailboxde helped me solve three issues. One was to provide a German shipping address so that I could have items purchased on Ebay.de shipped to Germany, as a few sellers were not shipping to North America. Second, I paid much lower shipping costs to have items shipped within Germany, rather than to North America. With a limited budget, I could now afford items that previously with shipping costs were too expensive for me to buy. Third was that packages from different sellers could now be consolidated and shipped to Canada at a combined cost. I have been using Mailboxde for a few months. The Mailboxde system and links were easy enough to use. Consolidated items all arrived in excellent condition. The prices for the services being done by Mailboxde are reasonable. The Mailboxde team have been very helpful with me, and my packages." Many thanks. Deryk, Canada
28.10.2020
"I tried the service for the first time, and I must say that it has been excellent, the package was in perfect condition and the shipment has been received according to the expected date. The customers service has been excellent too, many thanks to Lucie." Michele
23.10.2020
"Mailboxde service was amazing, package shipped out on monday (or tuesday can`t remember) got it on friday. GLS from Germany to Croatia. Can recommend to everyone. Thanks guys :) You definitely get a repeat customer by this!" Roberto Anic Banic, Croatia, www.banic.hr
23.10.2020
"Wszystko OK. Obsługa szybka i profesjonalna." lrog
21.10.2020
"Mailboxde services sure came in handy while processing my packages An easy affordable way to get things done and be happy from it at the very end Not to mention the support very polite yet professional approach towards the customer Do NOT wait JUST DO IT" Kamil
20.10.2020
"First time using this service from Denmark. The website is a little old school, but everything went smooth. Instant emails as soon as the packages arrived and the packages were forwarded the same day. Really satisfied with the experience and I will use this service." Jeppe Leth, Denmark
14.10.2020
"Wonderful experience!! I was a bit hesitant using a service like this for the first time, but everything went very smoothly and worked better than expected. From setting up my account and having an item sent to the the company`s office, to receiving updates about the status of my shipment and the speed at which it was dispatched, everything was perfect. The price for the service was also unbeatable. Thanks so much for you help. I hope to use you again in the future!" Ross - Helsinki, Finland
8.10.2020
"Quality service, fast customer support! 6 stars out of 5 :)" Marcel, Slovenia
8.10.2020
"Packet delivered to Romania faster than Amazon delivery. Excellent service!" Bogdan
20.9.2020
"3 weeks and my package hasnt left Germany yet. Id like an explanation at this point considering I was charged 45 eur for the shipping whereas I usually pay around 25 and it arrives in 2-3 weeks time, considering my local post serivce is the one that takes longer to delay my package delivery." Battousai
27.8.2020
"Twice the parcel has not been shipped out when due. Not a good service in my case." LB
Answer:
Dear Sir or Madam, Shipments outside the EU are a bit more time consuming to process, we declare that shipments are sent on the same or the next working day. Your shipment will be shipped the next business day after ordering. Thank you for your understanding. Yours sincerely, Ondrej Krabs, Mailboxde.com GmbH
14.8.2020
"Heard about this company some time ago and finally I was in need to use their assistance with forwarding my shipment. My personal feeling and rate for their services is 10/10. Clear instructions how to and quick forwarding - everything you will ever need." Rafal
4.8.2020
"I just wanted to say how much Mailboxde.com has improved our life. We live in a remote area, where many Amazon/Adidas/Footlocker/Ebay/Voelkner... articles cannot be sent to directly. Thank you so much Ondrej and your team." Stefan from HDmeteo
4.8.2020
"Excellent service, very quick forwarding. Will use your services also in the future. Thanks." Antti Suomalainen
1.8.2020
"I am disappointed with the shipping service. Delivery take longer than the estimation. If I pay the requested amount for a service, that service must be provided. I pay for priority delivery, but in the end I get economy delivery." Kreshnik Hasani
Answer:
Dear Mr. Kreshnik, We can refund our processing fees, if you agree. I apologize to you for the delay. Let me know, please. Yours sincerely, Ondrej Krabs, Mailboxde.com GmbH
25.7.2020
"Hi! I have received Mailboxde.com email on the 15th July that my parcel had been shipped to my address. Up to today (25th July) this parcel hasn't reached me yet and when trying to track it via tracking No., I get no info other that this parcel had been posted to destination country. We are talking from Germany to Croatia. I have no idea where it is right now or when or if will it be delivered to me. Any idea how to find out..? I cannot say I am very happy with this service ATM." Veronika Brcic
Answer:
Dear Mrs. Brcic, Your shipment is already in Zagreb. The tracking has been updated today (on 30. 7. 2020). Do not hesitate to contact me when you receive this parcel. Thank you. Best regards, Ondrej Krabs, Mailboxde.com GmbH
24.7.2020
"We use mailboxde service over 5 years now and we have only positive experience. Easy and transparent web application, fast customer support, reliable delivery, good price. Keep on the good work. GREETINGS FROM SLOVENIA" Krist, Slovenia
21.7.2020
"Many EU merchants don't ship to Croatia, and this is a great workaround! They're very transparent, and you'll promptly get notifications when they receive something in your name. They're quick to forward (or merge) your shipments, and the customer service is very responsive!" Marin
21.6.2020
"I'm a very satisfied first-time customer. Excellent service for a reasonable price. I've purchased some old books from booklooker, and I must say, it wouldn't be possible without your service. All three packages were consolidated and shipped within one day! Will definitely use your service in the future. Thank you so much!" Krysia
12.6.2020
"The best service that does this! Tried otherones too, but this is the fastest and cheapest." Andrei, Cluj Napoca
8.6.2020
"I have used your services 2 times so far. Both orders were processed very fast and smooth. Prices are okay. Recommended!" Tomaz
6.6.2020
"Hi, is it also possible to return items to a supplier going through Mailboxes?" Bob
21.5.2020
"Hi. Google Germany refused to ship any goods to my mailboxde address, quoting violation of their policy. Looks like you're in their black list. Any way around? Thanks." Tibor
12.5.2020
"QUALCUNO PUO' AIUTARMI? NON RIESCO A FAR PARTIRE IL MIO ORDINE DALLA MAILBOXDE. IO VIVO IN ITALIA, IL PACCO CHE è GIA' IN GIACENZA ALLA MAILBOXDE NON MI è STATO ANCORA INVIATO, NONOSTANTE LA RICARICA EFFETTUATA. POTRESTE AIUTARMI DIRMI I PASSAGGI PER FARLO PARTIRE?" Murana Viviana
6.5.2020
"Great service, fast and reliable. The prices are reasonable and the communication with the staff is excellent. I recommend to everyone." Ivica H.
23.4.2020
"Very fast service, my new watch was send 1h after payment, and delivered on 2nd day. I'm sure I'm going to use mailboxde.com for my future purchases in Germany." Dawid, Poland
22.4.2020
"I love this service. I moved to Ireland a few years ago, but I do some orders in Germany. Mailboxes made this a very easy and affordable process." Sven W.
15.4.2020
"I used Mailboxde twice. The first time the package was dispatched immediately, the packaging was solid, everything was as expected. The second time my shipment to Mailboxde was cancelled by MediaMarkt and after one email and approximately an hour of waiting, Mailboxde refunded me the total amount of my shipment credits (which I wouldn't use otherwise), back to my PayPal account. Great customer experience. I will totally recommend!" Tomek, Lodz, Poland
3.4.2020
"Sve bilo perfektno , čak i u uvjetima koronavirusa :) Alles perfekt !" Drago , Croatia
29.3.2020
"Hi. I live in the USA. and I got some pinball parts which I only found in Germany. The service I received was excellent. Very clear language. Up front straight price and very well packed. Now I got parts again and I'm using Mailboxde again. I like the way you do customer service. Thank you!!!" Santiago Rodriguez