User Experience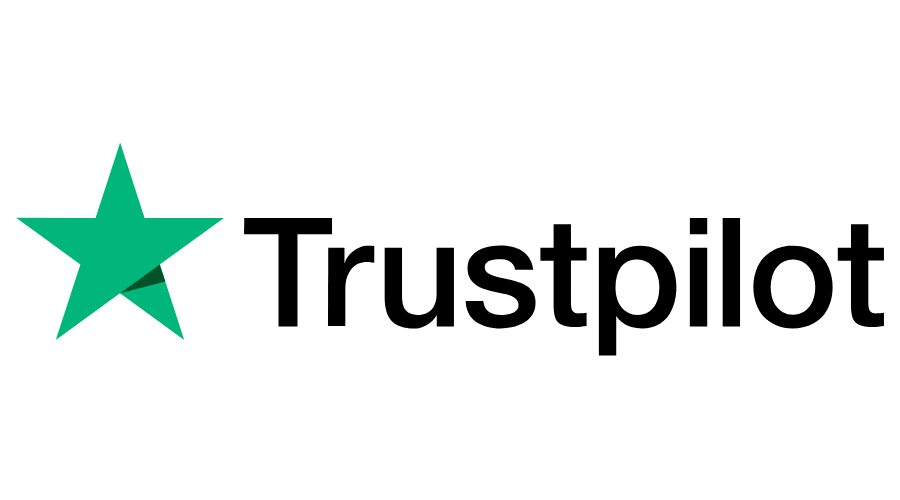 Leave Feedback
10.2.2022
"My first time using the service. I have also ordered an expensive product, and I admit I was a bit afraid. When the product has been delivered to the mailboxde warehouse I chose the carrier and add the strong-box option, so the order has to been reprocessed. I asked for information calling the support phone-number (English), and I received clear answer to my question. Today the order has been delivered to me into a very robust box and everything is ok. The service worked great!" G.C.
4.2.2022
Updated on 18.3.2022: There was a problem with the shipping as the label said it was delivered to Mailbox.de warehouse while in fact it wasn't. Mailbox.de helped me and submitted a claim on my behalf to the original sender and to DHL, which resulted in a refund. Albeit it was a long procedure, I am very thankful for the help Mailbox.de team provided during that time and correspondence it had with law enforcement, DHL and the original sender. I look forward to using your service again! Dominik Gleich, Double Lens Solutions d.o.o.

4.2.2022
"My order was delivered (according to DHL tracking last Thursday - 8 days ago), and signed by a person employed at this Company. I have received no updates on my package from MailBox.de, nor are they answering my emails. I have sent 3 emails, and the only response I got is to wait a few more days - that response was 4 days ago. Since that response I have not received answers to my email. This is an important package for me with a value of over 750 euros - I do not understand where the package is now, nor how can I get it. Their communication is practically non-existent, I will not be using this service again and will be seeking legal advice in case my package is not delivered to me." Dominik Gleich, Double Lens Solutions d.o.o.
Answer:
Dear Mr. Gleich,

I would like to ask you if you can send me an invoice from the sender, please? I will help you resolve this case. I will then prepare an email for the Sender and at the same time I will complain about delivery through DHL. We have always solved similar cases. You have every right to be upset, only now will I need your cooperation.  

Thank you for your understanding.

With Respect,


Ondrej Krabs
Mailboxde.com GmbH
3.2.2022
"not happy with service, will use other company in future. Disappointed. Not recommend." anna
17.1.2022
"I got my order ready to be shipped since past Wend i tried to contact you twice via the normal form but no answers so far. could you kindly let me know if it is all ok and you can ship the box Thanks" Pier
Answer:
Dear Pierandrea Cipollini, We strongly apologize for the delay in transit of your shipment. The shipment will be posted today. Thank you for your understanding. Sincerely, Jan, Mailboxde.com GmbH
13.1.2022
"Great, trusted and very professional service. Fragile pack was forwarded, everything delivered in excellent condition. Many thanks !!" Maxim K.
7.1.2022
"Great service. Dispatch is superfast. I have commissioned more than 10 packages so far, all arrived safely, in a timely manner." Balázs, Hungary
4.1.2022
"Unable to calculate price by using price calculator, message comes up You have not passed antispam protection, please try to submit form again, after trying it again it still does not work." Ed, London
Answer:
Hello, do you not have javascript or some adblock disabled, please? Sincerely, Ondrej Krabs, Mailboxde.com GmbH
10.12.2021
"Excellent service, I have only words of praise for them. If you are doubtful, be not. They are honest and diligent people. I am extremely happy. Many sellers do not deliver outside of Germany and if does, the cost is unreasonable. Really good work you guys. Keep up going :)" Vedrana S., Croatia
9.12.2021
"Very helpful, fast and friendly customer service (Lucie), package in the system 3hrs after delivery and shipped next working day at a very reasonable price." Klemen Lipovsek, Slovenia
8.12.2021
"Thank you Mailboxde Team for the excellent service. Fast shipping, good communication. Everything went great. First time I used your service, but will definitely return." David, Hungary
4.12.2021
"I purchase many small items from a variety of German Sellers, cheap vintage things mainly, so shipping to Ireland can often be more expensive than the item itself. Having shipments consolidated by Mailboxde greatly reduces overall shipping cost and also allows me to purchase from Sellers who only post within Germany. Everything I received so far had been expertly packaged and parcels arrive faster than when send from Individual Sellers. They really know what they are doing, made my life a lot easier. The fees they charge are justified for the excellent service they provide and are not overly expensive, still works out cheaper for me than dealing with an array of Sellers who do not know what they are doing. Thank you Mailboxde, glad I found you." Nicole, Ireland
1.12.2021
"Excellent delivery no any issues at all." Ivan, Cratia
30.11.2021
"Good and useful service! A 1000 euros watch arrived with no problems, and adding a insurance to the shipment was easy/cheap. Very fast answers to every question I asked via email. I will be using services from this firm again if needed. Thanks!" J, Finland
30.11.2021
"I got a product set to your warehouse, see this DHL tracking number JVGL06007181001093715528 Unfortunately this item doesnt appear as being received in my mailboxde.com account, Romania ID 181944 I sent this message twice, using your contact us form, but I got no answer yet. Trying now using this Leave feedback form ... Can you please answer? Thanks" Flavius R
Answer:
Dear Flavius, We strongly apologize if we did not reply to your previous email. I have checked our email client and I have found only one email from today. It seems that your email was probably blocked by some protection against spam. Anyway, I have good news. Your shipment was delivered. The shipment will be added to your account within tomorrow. Unfortunately, the name of the recipient and ID number was incomplete. Thank you for your understanding. Sincerely, Jan Ulrich, Mailboxde.com GmbH
29.11.2021
"Sono Giuseppe CORNO ID 183190, sto tentando inutilmente di correggere un mio errore procedurale per la spedizione di 3 pacchi da parte di LIDL tedesca, per colpa della stessa che ha diviso in tre pacchi un unico acquisto, ho fatto casini cercando di pagare le spedizioni con bonifico ma cambiando idea ho proceduto con versamento via paypal. Non riesco a rimuovere il blocco in attesa pagamento nonostante abbia inviato due richieste con il Vostro metodo." Giuseppe CORNO
29.11.2021
"Sent back my packages without any notifications" ugh
Answer:
Dear Sir or Madam, Unfortunately, I did not find your account in our database. I'm sorry if your shipments have been returned for any reason. It is possible that they were returned due to a non-existent account, but I cannot identify the problem at this time. You can inform us through our web form, we will try to find out more information. Yours sincerely, Ondrej Krabs
24.11.2021
"Quick and quite cheap delivery of my order from German store to Poland. Would recommend." Dawid L.
4.11.2021
"Brilliant service, well-written instructions. Thanks to this service I am now able to buy EU goods for much less than these goods cost here in local shops." David, Israel
30.10.2021
"Extremely helpful customer service and consistent delivery. I can only recommend this service. 10/10" Dejan B, Dugo Selo, Croatia
27.10.2021
"salve fino adesso siete stati bravissimi cordiali e gentili bravi continuate cosi." autofficina spoleto michele
21.10.2021
"Dear Mailboxde, after having used your services for some time, I now have a parcel sitting (hopefully) in Frankfurt for a month. I am sure that I have paid 100 plus Euro for a little over 5kg of books and Stationery, needing them urgently, with Australia Post now telling me that they do not understand why the shipment was not handed over to them. I am now told by Mailboxde that Mail to Australia is taking 40 days, yet receiving DHL express parcels from UK in 7 days, paying less than 100Euro. I do not wish to find out in another 20days that my parcel number CI685320415DE has been lost! Especially because the parcel contains few rare out of print books that I would not be likely to replace. Could you please assist with following up from your end because the parcel has not arrived and the time that Australia Post is quoting does not align. Respectfully, Anna" Anna VK
Answer:
Dear Anna, I strongly apologize to you for this problem. At the moment, the Australian Post and foreign operators are not able to locate these shipments in containers, but I want to assure you that shipments will arrive at 99.99%. I know this may be an inadequate response, but in the end these shipments, despite the long journey, are finally delivered. If there is a problem with their damage during delivery, please contact me. I asked my colleagues to check the complaint. At the same time, I set up DHL notifications about your shipment. I am sorry. I can recommend UPS for really express delivery. Unfortunately, the price is higher. Yours sincerely, Ondrej Krabs, Mailboxde.com GmbH

Message from Deutsche Post: Because transport capacity to Australia is very limited at this time, special measures are required to maintain letter and parcel service. For some products, we have developed a solution that combines air transport to the Middle East or South Asia with subsequent ocean transport, which allows us to resume previously suspended re-routing service. Please note that this combined air/ocean rerouting will result in very lengthy transit times. At present, timeframes of 40 days or more can be expected for service to Australia, where transit times are also being impacted by import customs clearance processes at the ports. Should shipment volumes exceed capacity on the direct flights that are available, we reserve the right to transport additional products to the destination country via this combined solution.

Updated, 24.11.2021
Dear Anna, Deutsche Post informed me, that your shipment has been delivered on 15.11.2021. Can you confirm this information, please? Sincerely, Ondrej Krabs, Mailboxde.com GmbH
5.10.2021
"Great service all as described on their website, very professional service. I recommend everyone to use this service. Fast delivery and I will use this service again. Thank you very much!" Teo, Croatia / Split
3.10.2021
"According to DHL tracking service the item was delivered to mailboxde on 24.9. Today is 3.10 and the item is hot shown in my received items and mailboxde is unresponsive." Bostjan, Slovenia
Answer:
Dear Mr. Pirš, Shipments were inspected on Saturday and yours was not actually delivered or scanned upon receipt in our warehouses. As part of the simplified handover, this carrier signs the delivery on behalf of our company at its transport centers. According to the contract with DHL, we are entitled to complain about this shipment and to write a solemn declaration signed by witnesses. We will then send you this document and ask you to send it to the sender. Can I ask you today to start a complaint with the seller, please? We will send you a solemn declaration. The seller will contact DHL with this statement and will then receive the money from DHL, which they will then have to reimburse you. In case of problems with the complaint, please do not hesitate to contact me. Thank you for your understanding. Yours sincerely, Ondrej Krabs, Mailboxde.com GmbH
1.10.2021
"I need the special diabetic socks very much, but the german Internet-shop have no any delivery to Finland. I was very sad about it. But I found the way to save me. Mail forwarding ! I have chosen MAILBOXDE.com and now I am happy. I just bought my socks in german on-line shop and it sent my things to Mailboxde.com GmbH in Zittau (city in Germany). Then MAILBOXDE.com did the mail forwarding to Finland by UPS delivering. ......Ooops! So easy !!! Only 2 days after the shopping my special socks are on the way to Finland. BRILLIANT BRILLIANT SERVICE. Very accurate, very quick, very frendful and NOT expensive. Thanks a lot to Ondrej Krabs (Ceo) and Marina (client suport) from Mailboxde.com GmbH" A woman from Finland
16.9.2021
"great and fast customer service, pack very well, very polite and professional, need some improve on the web consolidate options (not so user friendly) but the customer servise fixed it in a flash. very please will surly come back and recomend for friends." Ran, Israel
26.8.2021
"After I receive package they deleted my account such a great company" Tin Krezic
6.8.2021
"Received my package today. Very satisfied with your user friendly service. You did what you said you would do. Cant ask for more than that.Would not hesitate to use your service again." Finbarr - Ireland
4.8.2021
"ottimo servizio disponibili nel dialogo e veloci nel risolvere eventuali problemi ." lino
5.7.2021
"Very happy with the service, fast and much cheaper than several eBay Sellers. Will keep using" Jesper Rex, Nuuk, Greenland
28.6.2021
"Very, very happy with service. Good price, ultra fast delivery(about 14 days from mailbox.de to my house). Support is excellent, and informative, answers questions fast. Will recommend to friends" Goran, Srbija
25.6.2021
"Amazing service! The parcel was processed 30 minutes after it arrvived to the warehouse. It was also shipped out to me on the same day. Perfect! Thank you very much." S.M, The Netherlands
9.6.2021
"Awesome service! They managed a complex triangular shipment easily, quickly and economically. During the shipment I had immediate and adequate information. Thanks a lot!" M.P., Athens
29.5.2021
"A very reliable and fast service. They have successfully located a lost parcel which was caused by a sender not writing myt ID correctly. Very quick to respond to support requests. They also do not unpack your goods, which is a big plus for me when dealing with sensitive electronics. I find mailboxde to be far superior to the main alternative MyGermany." Josh Jameson, Ireland
17.5.2021
"So far so good. I was not in a hurry to receive my package, but all went well. Waiting next one to be received and delivered. 10!" Lauric
4.5.2021
"Package 23077850 not delivered after 19 days." V.
2.5.2021
"A terrible experience. There was a problem with the logistics company and to this day I do not have an answer from him. The last email I have from them is from April 16th, even though I have sent them 3 more emails asking about the status of my claim. No response from any of them. I did not want to have to put a bad review, but honestly I have no other options. I wish I could say that the customer service has been very good but I can not." Elena C.
Answer:
Dear Elena,

I'm sorry that the problem with your shipment has been resolved longer. I read your communication with my colleague. In the last report, you said that the issue had already been resolved with the seller. Can I ask you if everything has really been resolved?

Yours sincerely,


Ondrej Krabs, Mailboxde.com GmbH
30.4.2021
"The sent parcel 23077850 lies in Germany for 15 days." V.
28.4.2021
"perfect service" Edon Thaqi
18.4.2021
"Absolutely fantastic service, multiple shipping options and great customer service. I cannot recommend highly enough!Makes buying in Germany and shipping to New Zealand a breeze." R. Williams, NZ
10.4.2021
"trying to buy monsieur cuisine from the German Lidl website, I discovered this service, which was truly fantastic: I was followed step by step in the creation of my box and in the instructions for use, in just 3 days I received the package with a precise tracking service. I absolutely recommend it" Andrea Spanu , Genova Italy
8.4.2021
"Horrible service does not cooperate with customers. Decided to return my package without my permission. Does not provide enough ways to verify your identity. Absolutely terrible, I will not be using them in the future and will make sure that others dont use them either." Gabrielius
4.4.2021
"I am a new user of mailbox services. The delivery service to Croatia was used 3 times. all perfect in about 3 days. my recommendations" D.
1.4.2021
"U godini dana realizirao 7 narudžbi, sve bilo super, uključivo i Hrvatsku poštu. All the best, recommendation." Drago, Croatia
29.3.2021
"I had a discount for my laptop and when I tried to fill out customs declaration I got a warning and all of my shipments(x5) was rejected and returned to sellers. I got an email where support said me that he will send me a return documents within a several hours. So after 4 days I still not received anything and I just think that this service trying to steal peoples shipments." Name
11.3.2021
"Un servicio de 10, te das de alta no te cobran nada, te dan una dirección en Alemania, compras en la empresa que quieras, y le pones la dirección con tu ID que te ha pasado mailboxde, luego cuando el paquete llega a mailboxde te avisan, te dicen lo que cuesta enviarlo a tu dirección de España, pagas y te lo envíen. Si tienes cualquier duda te la resuelven y además muy rápido. Les doy un 10, y por supuesto la recomiendo." Alberto Crespo - España / Spain
26.2.2021
"I am very content with the service, it is fast and reliable! So far this is the best option for me to order/receive things that are only delivered in Germany" Dare, Romania
20.2.2021
"Ich habe eine Sendung mit Ihrer Postanschrift angefordert. Der für DHL zuständige Kurier hat mein Paket bei der nahe gelegenen KUCERA abgegeben. Durch Überprüfen meiner Mailboxde wird sie noch nicht empfangen. Sollte ich denken, dass ich das Paket verloren habe?" Giuseppe ITALIA
Answer:
Sehr geehrter Herr Giuseppe, kann ich Si um Ihre Sendungsnummer bitten? Senden Sie uns die Nummer per E-Mail, bitte. Können Sie noch eine Rechnung oder Bestellung vom Absender beifügen, bitte? Danke. Mit freundlcihen Grüßen Ondrej Krabs, Mailboxde.com GmbH
9.2.2021
"I messed up and didnt mentioned the Mailboxde in the adress line. Im trying to let the company change it but i dont know if im in time. Ive mentioned my name customer id on the adress line. Will there be issues?" Stefan, Holland
5.2.2021
"Hp Store Germany is refusing me a refund of 1300 euros (14 days right of withdrawal) because they say that Mailboxde is my company or that I am an employee of Mailboxde and therefore it is not due. In the invoice they(Hp Store Germany) put *Mailboxde* in the *company space* without consulting me, while I had put *Mailboxde* in *name space* as a processor. Can you help me by talking to them? I have the right to withdraw, they cannot deny it to me!" A.G.
Answer:
Dear Sir or Madam,

Please write them a solemn declaration or contact your legal representative. Explain that the delivery is to the Parcel Station, you can inform HP of our company's postal license number: L 4376 and that the parcels delivered to the DHL Packstation are also not for DHL employees, but for private individuals. Alternatively, check your Billing address if you have used your billing address identical to your home address. Based on the EU Geoblock Regulation, HP is required to provide you with this address.

You can forward this message.

Regards,


Ondrej Krabs
Mailboxde.com GmbH