User Experience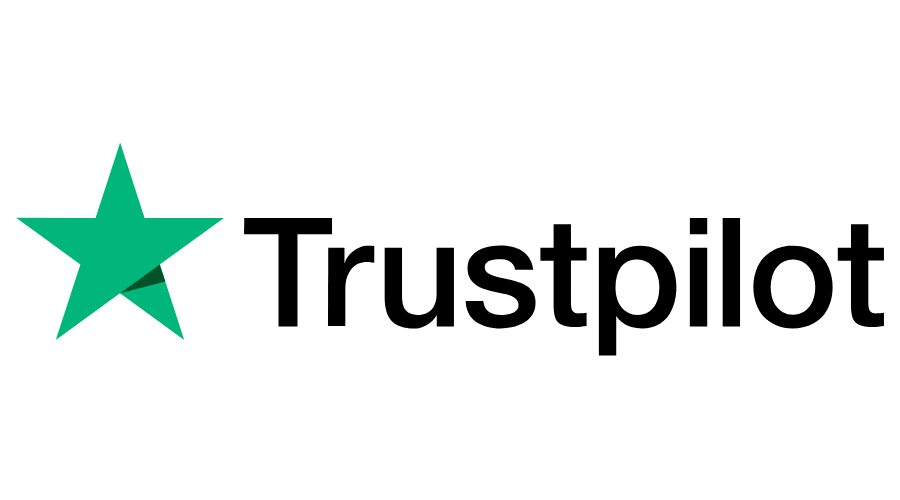 Leave Feedback
15.10.2013

"just wanted to know how much it will cost to forward 3xkindle (same order) to the netherlands. I have no idea how big the package will be :(" Niels
Answer:
Dear Niels, You can order 2x Kindle from Amazon.de (unfortunately you can order max. 2 devices for 49 EUR) and we can ship them for 11,77 EUR + 2,80 EUR (14,57 EUR). Sincerely, Ondrej Krabs, Mailboxde.com
13.10.2013

"Dear Ondrej, thank you for the great service. I had used mailboxde to forward my order from amazon.de directly to Poland few days ago. Very quick shipment, immediate email notifications, no issues with entire system. I can highly recommend mailboxde." Jan, Warsaw
8.10.2013

"Can ship used/New car parts measurement L150xW80xH60 weight 30kg ?" Sai Tun
Answer:
Dear Sai Tun, I confirm that we can ship your items. Do not hesitate to contact me for further details. Sincerely, Ondrej Krabs, Mailboxde.com
1.10.2013

"The "received shipments" page has a magenta "consolidate all shipments" button, but for each received packet there is a free-form request field that has this description: "Individual Request - Example: Consolidate all packages". How are these related?" Artem
Answer:
Dear Artem, It was our old example. We will fix it. Thank you for the good reminder. Have a nice day! Ondrej Krabs, Mailboxde.com
26.9.2013

"Very impressed. Everything went smoothly with package forwarding from Germany to USA. Will use again." D.C.
26.9.2013

"How do i get German VAT back when I order from German companies and the parcel shall be shipped by you to Norway?" TA
Answer:
Hello, I apologize to you but we do not have a solution for you. Ondrej Krabs, Mailboxde.com
25.9.2013

"I received a shipment from Apple which happens to be come with you but I can not conclude the order of shipment to Italy why do not I see the CONTINUE button in the "Received shipments." What can I do? " Piero M.
Answer:
Dear Piero, I would like to ask you if you can send me a print screen. I will check it. Sincerely, Ondrej Krabs, Mailboxde.com
24.9.2013

"I bet you will receive a huge load of iPhone orders. Will you be able to handle it? Please prepare for it. :)" iGirl
23.9.2013

"is it possible to buy from apple.de and ship to your address? thanks." Marco, Italy
Answer:
Dear Marco, It should be possible. First iPhones should be delivered in October. Sincerely, Ondrej Krabs, Mailboxde.com
17.9.2013

"Hi My Percel has been shipped on 12 sep and i get atrack number, but the website of Deutche Post DHL deos not give any details. it just give the following: "The item was posted on Sep 12, 2013 (Postfiliale Hrberkornplatz 1, 02763 Zittau). do you have any more details? and how i can expect the date of arrival." Mohamed
Answer:
Dear Mohamed, The item was handed over to the International Logistics Center Frankfurt on Sep 19, 2013 to be forwarded to Bahrain. Unfortunately the country of destination Bahrain offers tracking and tracing up to the recipient not yet. I would like to ask you if you can try this tracking site: http://www.e.gov.bh. I will contact you via e-mail. Sincerely, Ondrej Krabs, Mailboxde.com
16.9.2013

"Hi Why my parcel not recive by MailBoxde.com its now On Hold in DHL Station due to unsuccesful delivery attempt , I send tracking nr in email." Gerald, Albania
Answer:
Dear Gerald, I apologize to you, we can not sign your contract with Vodafone. See more at Deutsche Post DHL. Thank you for your understanding. Sincerely, Ondrej Krabs, Mailboxde.com
9.9.2013

"Excellent service! Package received, payment en package was sent the same day." Alexander, Belgium
6.9.2013

"Dear mr Krabs, I wrote you an email to ask you if it is possible to track my sending. I can see that my package is sent from mailboxde.com depot. Now I would like to now when I can expect my sending :). The process of receiving my package and forwarding it to my adress went very quick. Now for the ETA :)!" Martijn Schrijver
Answer:
Dear Martijn, our mail server was overloaded. I apologize to you. Visit https://www.deutschepost.de/sendung/simpleQuery.html?locale=en_GB to track your shipment. Thank you for shipping with us. Sincerely, Ondrej Krabs, Mailboxde.com
30.8.2013

"They handled very quickly all my (special) needs to get my (12th) shipment right (changing boxes, merging/unmerging packages, etc, plus paper work)! Could not be best! Thanks again for your great service!" Marcelo from Brazil
23.8.2013

"I would just like to thank you for your excellent service and rapid turn around of my order from Amazon.de. This is the first time I've used a service such as this, and I've got to say I would have no hesitation recommending this service to my friends. Thank you!" Elliott
12.8.2013

"Croatia is in the EU,please change your postage prices" Marin
Answer:
Dear Marin, Your pricelist was updated. I apologize to you for the delay and thank you! Ondrej Krabs, Mailboxde.com
11.8.2013

"There is a site mailboxde.ru looking like mailboxde.com. Is it your branch or is it fraud?" Sergey, Russia
Answer:
Dear Sergey, It is our website. Have a great day! Ondrej Krabs, Mailboxde.com
29.7.2013

"I entrusted my shipment with you guys and I am glad I did. Everything as promised and very quick shipping and handling. Very reasonnable shipping price." Christianne T. Ebay Seller
14.7.2013

"Hello in Maiboxde, thanks fo the service you are providing to people from abroad, can we have an option to add money in our account via MoneyBookers or Neteller? Thanks Ahmed" Ahmed
Answer:
Dear Ahmed, You can use for example wmbroker.co.uk with your WebMoney account, if you wish to recharge via MoneyBookers (or you can use other exchange services - List of Online E-Currency exchangers where you can exchange WM to another e-currency and vice a versa). Thank you for your feedback. Have a nice day! Ondrej Krabs, Mailboxde.com
2.7.2013

"Thank you! Not only was the shipment fast, but the response to my email was quick as well." Stephanie M.
2.7.2013

"Very reliable service and fast delivery" Fulvio V., Brescia, Italy
18.6.2013

"Great service and customer support, helped me save 60€ on festival tickets. I will definitelly use it again." DK, Slovenia
14.6.2013

"Everything worked out perfectly. Easy and fast service !!!!" L.V.
14.6.2013

"This is the best freight forwarder I have ever used, 10/10 for ease of use 10/10 for postage prices and 10/10 for speed of forwarding shipments! You have a new loyal customer!" Mark Alexander
10.5.2013

"Excellent service. Extremely fast and very cheap. My order was delivered from Germany to Portugal in less than a week after it reached the Mailboxde." Marco G.
1.5.2013

"Thank you Ondrej for all. You're my best friend!I sent already 12 packages and next package will be sent. Is it possible to send from you more than 100 packages per month?:P " Thomas Gabriel
Answer:
Dear Thomas, shipments to Poland will be more automated, 100 pieces (daily or monthly) is not a problem. Thank you for your feedback. Sincerely, Ondrej Krabs, Mailboxde.com
25.4.2013

"Stil waiting for an EXPRESS delivery after 4 days, getting tired of waiting ..." Vincent Mertens, Antwerp
Answer:
Dear Vincent, Your shipment is already in Antwerp - last status 25. 4. 2013: "The shipment could not be delivered since the recipient was not present and is being stored. The recipient has been informed." Do not hesitate to contact me, when you receive your shipment. Sincerely, Ondrej Krabs, Mailboxde.com
14.4.2013

"Awesome service and super fast shipping! :D" Michael, Canada
4.4.2013

"Great service, fast, no hidden fees." Dragos, Bucharest/Romania
26.2.2013

"Super obsługa, ekspresowy termin przesłania przesyłki, polecam wszystkim." nrafal, Polska
25.2.2013

"Very satisfied, quick forwarding, supreme service, good comunication,...one really excellent service!!!" K, Slovenia
23.2.2013

"Received two more packages from Mailboxde.com. As always, perfectly repacked, carefully wrapped. I asked for many special requests and had them all done. Best service in business - EVER!" Marcelo, Brazil
22.2.2013

"Todella nopea toimitus ja hyvä yhteydenpito, suosittelen! Very fast shipping and great communication, highly recommended!" Paavo, Finland
21.2.2013

"Could you please add area code 510 for USA telephone numbers? I would like to sign up for your service." A, California
Answer:
Hello, Your prefix has been added. Sincerely, Ondrej Krabs, Mailboxde.com
19.2.2013

"Grande Ondrej, mailboxde una garanzia. Veloci, precisi, affidabili." fabio, roma, italia
15.2.2013

"Happy first time user here. Mr. Krabs forwarded a Kindle Paperwhite for me, I received it very quickly. I will definitely use this service again." Leon B.
12.2.2013

"The item has arrived at your warehouse, but it hasn't appeared on my member's page under "Received shipments". I have the DHL tracking number, 012047315441, that proves that you have received it on 31 January. Should I hope to ever get my item or consider it lost/stolen?" Ioannis F.
Answer:
Dear Ioannis, Your shipment was without ID and without your name. Thank you for your tracking number, shipment is already on the account. Ondrej Krabs, Mailboxde.com
6.2.2013

"Very reliable service and fast delivery. I'd like to thank Ondrej Krabs for his kindness and availability." Giovanni
6.2.2013

"Very reliable service and fast delivery. I'd like to thank Ondrej Krabs for his kindness and availability." Giovanni
6.2.2013

"Thank you very much for your fantastic job!" Nico F, Italy
6.2.2013

"Very fast and nice service.Compliments!" Virginio
5.2.2013

"Very very very very.....very good....Fast and easy! Really!!!
Per gli italiani...fidatevi, sono velocissimi e bravissimi " Giuseppe, Italy
31.1.2013

"Ondrej runs the company and customer support. He's very helpful and always present to guide you through the process. I had a package shipped to CA using "Czech Priority", the shipping times suggested are 4-9 days but my package took 14 days. I'm overally happy with this experience and found the prices very reasonable." Nick, Los Angeles CA
29.1.2013

"Great service and easy to use. There are many methods shipments and the staff is very reliable and quick to ship. I recommend it to others! - Ottimo servizio!" Giuseppe, Italy
29.1.2013

"In registration phase i can't insert my real number becouse 388 is not a prefix present in combobox... Can you fix this? i have insert 380 for the moment... sorry for my bad english" Daniele
Answer:
Dear Daniele, Thank you for your feedback. Your prefix has been added today (end of the list). Ondrej Krabs, Mailboxde.com
10.1.2013

"Very easy to use service and kind support.
Anyway i will try to suggest some improvements.
1 - A faster customer support (maybe this is an issue for many service like this)
2 - A faster processing of the received items (i thought that from receiving to sending no more than 1 day was needed)
3 - The extra fees for the paypal recharge increase the overall service cost

Thanks a lot anyway, i've been satisfied with this service" Riccardo, Italy
Answer:
Dear Ricardo, Dear Peter, Thank you very much for your feedback. It is very important for us. We will try to improve these weak points. Ondrej Krabs, Mailboxde.com
10.1.2013

"I was forgetting to remind you that the site contains too much german (i.e. list of the avoided items to be shipped)." Riccardo, Italy
9.1.2013

"Servizio molto affidabile, puntuale e preciso. Da consigliare." Enrico Scalabrino
2.1.2013

"Second package has arrived at Brazil perfectly! Ondrej has done an excellent job of consolidating, carefully wrapping and repacking items. Thanks again for a SUPERB service! You guys are great! " Marcelo
20.12.2012

"First to the positive: I find this a really good service and would definitely recommend to others.

Secondly, the possibilities for improvement:
1. I found the webpage difficult to get used to. The available information could be more organized, and more intuitive - I needed to read 5-6 pages through to understand how the system works, it was confusing.
(Once the packages arrived, it was a lot better, the calculating and ordering engine is very good.)

2. As I was under time pressure, the fact that the consolidation costs one more day was an unpleasant surprise - I had to opt for a faster shipping service because of the time loss. The time need of the operations could be described in an example.

So, 5 stars on the service, but the webpage could be more organized and appealing." Peter Solymos (Riveritas)