User Experience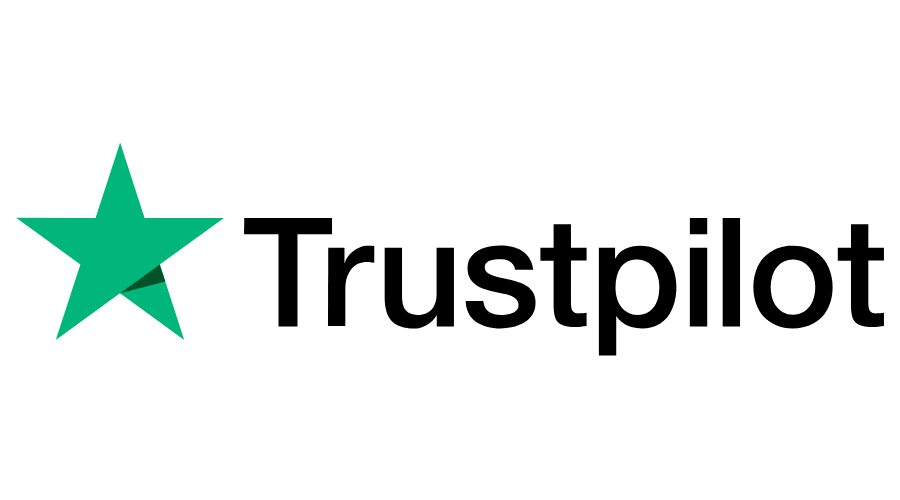 Leave Feedback
13.2.2014

"Great service! Fast shipment with notification. Keep up the good work. Have you considered making smartphone app for mailboxde? Just an idea..." Josip, Croatia
Answer:
Dear Josip, Thank you very much for your feedback. I appreciate it! We plan to improve our system for smartphones. Have a nice day! Sincerely, Ondrej Krabs, Mailboxde.com
12.2.2014

"I bought a Kindle Paperwhite from Amazon.de and shipped it to my Mailboxde.com address. Everything went smooth, their handling fee was really cheap and my package arrived in 10 days for about 14 Euros in total. Really great customer service too." Alican, Hungary
9.2.2014

"Hi! If I don't request consolidation for packages, do you still open the original package or not? If you do, do you still charge me for it?" Marco
Answer:
Hello Marco, Thank you for your feedback. We do not open shipments if it is not required from customers and to your second question ­ there is no consolidation fee. Sincerely, Martina, Mailboxde.com
5.2.2014

"Transfered money from paypal to this website balance, and put my shipments in ready to send, waiting 3days and I still dindn't received DHL tracking." Simon
Answer:
Dear Simon, Your shipment has been stopped for security reasons. We were contacted by the austrian police and at the same time by the sender with the request of stopping it. Please, submit a document from your bank within 5 days showing that the shipment was properly paid and have not breached our terms and conditions (General Conditions of Freight Forwarding). Thank you for your understanding. Sincerely, Ondrej Krabs, Mailboxde.com
1.2.2014

"Incredibly fast service! All worked as stated in info. Uskomattoman nopeaa toimintaa. Kaikki toimi niinkuin infossa ilmoitettiin." Mika, Finland
29.1.2014

"I have an item with you since 26 jan, i paid the charges on the same day and 2 days later , your staff wrote an email to me saying that i need to pay more because of the value of my item. I have been writing email everyday to ask the extra amount n way to pay. Till now it 1feb, still no answer yet." LI
Answer:
Dear Lowell, The value of your shipment is over 1 000 EUR. According to our terms, we do not accept shipments with that value from customers from outside of the EU. Shipments with the value of 1 001 € has to have a special customs declaration and these shipments are controlled by customs. It will take few working days. This service costs 37 €. Thank you for your understanding. Sincerely, Jakub, Mailboxde.com
29.1.2014

"I am very excited I can now purchase from europe with this honest and reliable company. Great postage prices as well, much cheaper than others." rebecca murr, sydney
27.1.2014

" Fast delivery, great service and communication, cheap prices although I did order really light items. But I will order from here when I need." Yossi, Israel
23.1.2014

"I forgot to write mailboxde.com infront of the shipment addres, will that be a problem?" Max
Answer:
Yes, it is a problem. All incoming shipments with the Mailboxde.com missing in the address are verified and it is required the notarised Power of attorney. Sincerely, Martina Shejbalova, Mailboxde.com
15.1.2014

"Hello. I just bought some car parts on ebay.de and seller wants to know my shipment phone number in the ebay shipment adress form. Should I use my home phone number or you can provide me German phone number to solve this problem? Thank you" Alexander S, Russia
15.1.2014

"Hello! I am from Ukraine and it is awful, that I can't pay with Visa or Paypal. Webmoney is the worst payment system I've ever used. Before I transfer my money I have to pay a lot of taxes, since Euro is not national currency, search for a payment termital, register on webmoney site. I would not recomment using this site for users outside EU." Smirnova Anastasiia
Answer:
Dear Mrs. Smirnova, Your account has been verified and you can pay through the PayPal now. I apologize to you for this complication. Sincerely, Martina, Mailboxde.com
27.12.2013

"Surprisingly fast, accurate and reliable. I was a little bit concern about the reliability of this service since it is free, and they were managing a expensive good previously paid. But it worked like a charm. And is really cheap!" Miguel, Spain
25.12.2013

" Many thanks for your quick service and immediate notifications :-)" Piotr W.
23.12.2013

" I used your service first time and I can tell that you did a very nice work. I got my item very fast and it was very well packed. Good service, I will use it again when I will need it. " Tomaz
18.12.2013

"Absolutely perfect service, helping save time and money. I will surely use it in the future and recommend this solution to my friends." Mariusz, Poland
12.12.2013

"Excellent and lightning fast service." Tumi, Finland
12.12.2013

"Hello, I bought an item yesterday on a german website and sent to my brand new virtual address at Mailboxde.com. Since I had no guarantee for this to work, and I still paid nothing, I sent a couple of mails to you but no answer yet. I'm just in the point of cancelling my buy, waiting for someone in Mailboxde that makes me believe that there's someone real behind this. Is that true? thanks!" Miguel, Spain
Answer:
Dear Miguel, I would like to ask you if you can try send your e-mail to [email protected] once again. I apologize to you, we did not receive your e-mail. However you can use our service without any problems. Do not hesitate to contact me for further details. Sincerely, Ondrej Krabs, Mailboxde.com
2.12.2013

" My experience with Mailboxde, is not good! Since the first day the item arrived to warehouse, it has been a nightmare! First, the problem was because they have a carrier(Hermes) in the list, that dosent pickup their ofen. Obviously, i didn't know that, therefore i choose it. Only a couple of days later e realise that the item was still in the warehouse. The second issue was, they changed the carrier to DHL deutsche Post carrie, wich is the worse carrier in terms of delivery times in Germany, (rom my previous expirinces)my opinion. However, sense it was a Premium service (air Mail) maybe this time could be faster in the delivey, but, it turns out that i was wrong! it has passed by 5 working days and the my item its still in Germany. Forgot to tell that the destination is Portugal. My feedback as a costumer in a scale 1 - 10 is 2. Very unhappy with service as a wole! " Filipe, PT
Answer:
Dear Mr Simoes, I have checked the situation and your shipment was dispatched 27th of November from Germany. Your shipment should be in Portugal at the moment and it should arrive tomorrow or the day after tomorrow at least. If it wont arrive by this time, we will call you negotiating following procedure. We apologize for this inconvenience. Our fee was returned last week. Sincerely, Martina, Mailboxde.com
22.11.2013

"I transfered 100 Euros via Paypal your page timed out but the paypal transaction went through however the funds are not showing under credit when I log on more details sent to support email address. + 1 for Automatic Consolidation on a daily Basis" Simon
Answer:
Dear Simon, I strongly apologize to you. Your deposit is already visible. I have sent you small sale for the waiting. Have a nice weekend. Sincerely, Ondrej Krabs, Mailboxde.com
13.11.2013

"Great Job ! Pleasure doing bussines with you ! Thank you ." L.O./ Romania
13.11.2013

"Great Job ! Pleasure doing bussines with you ! Thank you ." L.O./ Romania
13.11.2013

"Great service from mailboxde, so glad I found them. Everything went smoothly and will use them again in the future for sure." Craig, Belgium, Playstore Purchase
12.11.2013

"Forwarding my LG/Google Nexus 5 32Gb from Germany to Belgium was really fast. I'm really happy with the service provided by Mailboxde.com. I will surely recommend it to all my friends." Bas D.
11.11.2013

"Hi. If i want to Parcel Forwarding to Portgual an order that has a value of 1500-1700€ (3kg; 30x17x10cm) and want it to get full insurance which is the recommended shipping method? GLS insured for?" Vitor E., Portugal
Answer:
Dear Vitor, I can recommend Geis Parcel - GLS and do not hesitate to contact us before shipping. We can offer individual insurance from this carrier. Sincerely, Ondrej Krabs, Mailboxde.com
7.11.2013

"Erinomainen ja nopea palvelu! Excelent and really quick service!" Aleksi, Finland
7.11.2013

"Excellent service. One improvement that would make it all perfect is an option for automatic consolidation on a daily basis." Positronic (Amazon Seller)
6.11.2013

"Dear Ondrej, I am really grateful for your website and your impeccable service. You have saved me from many troubles for not being able to order directly from Germany (let alone the postage price which is sometimes ridiciulous, while you can offer much more competitive shipping). Keep up the good work!! " Dusan S., Slovenj Gradec, Slovenia
1.11.2013

"Dear Sir/Madam, I am getting "Sorry, your account cannot be charged via PayPal" error. Could you please allow it? How can I change my registration data? I am in Poland but it still says Outside the EU." Roman
Answer:
Dear Roman, Your account was updated. You can pay via PayPal. Sincerely, Ondrej Krabs, Mailboxde.com
21.10.2013

"I used mailboxde.com to forward my Kindle from amazon.de to Hungary. Everything worked as advertised. Prices are good. Thanks for the good service" Botond Xantus
20.10.2013

"Hi guys, just registered at your website, going to try out the service, I use similar service to ship things from US myus.com. Couple of questions:
1) are you planning to use liqpay.com going forward?
2) I do not quite understand - "Generally it is recommended to pay by bank transfer if you send goods to an address other than your place of residence." So unless I do a bank transfer, I can not ship parcel to my relatives in the other country to where I leave, when account has been topped up with paypal? This is a major limitation! Eg. USA forwarding service allows me to send parcel to anywhere in the world not just myself." Aleksey R., Melbourne, Australia
15.10.2013

"just wanted to know how much it will cost to forward 3xkindle (same order) to the netherlands. I have no idea how big the package will be :(" Niels
Answer:
Dear Niels, You can order 2x Kindle from Amazon.de (unfortunately you can order max. 2 devices for 49 EUR) and we can ship them for 11,77 EUR + 2,80 EUR (14,57 EUR). Sincerely, Ondrej Krabs, Mailboxde.com
13.10.2013

"Dear Ondrej, thank you for the great service. I had used mailboxde to forward my order from amazon.de directly to Poland few days ago. Very quick shipment, immediate email notifications, no issues with entire system. I can highly recommend mailboxde." Jan, Warsaw
8.10.2013

"Can ship used/New car parts measurement L150xW80xH60 weight 30kg ?" Sai Tun
Answer:
Dear Sai Tun, I confirm that we can ship your items. Do not hesitate to contact me for further details. Sincerely, Ondrej Krabs, Mailboxde.com
1.10.2013

"The "received shipments" page has a magenta "consolidate all shipments" button, but for each received packet there is a free-form request field that has this description: "Individual Request - Example: Consolidate all packages". How are these related?" Artem
Answer:
Dear Artem, It was our old example. We will fix it. Thank you for the good reminder. Have a nice day! Ondrej Krabs, Mailboxde.com
26.9.2013

"Very impressed. Everything went smoothly with package forwarding from Germany to USA. Will use again." D.C.
26.9.2013

"How do i get German VAT back when I order from German companies and the parcel shall be shipped by you to Norway?" TA
Answer:
Hello, I apologize to you but we do not have a solution for you. Ondrej Krabs, Mailboxde.com
25.9.2013

"I received a shipment from Apple which happens to be come with you but I can not conclude the order of shipment to Italy why do not I see the CONTINUE button in the "Received shipments." What can I do? " Piero M.
Answer:
Dear Piero, I would like to ask you if you can send me a print screen. I will check it. Sincerely, Ondrej Krabs, Mailboxde.com
24.9.2013

"I bet you will receive a huge load of iPhone orders. Will you be able to handle it? Please prepare for it. :)" iGirl
23.9.2013

"is it possible to buy from apple.de and ship to your address? thanks." Marco, Italy
Answer:
Dear Marco, It should be possible. First iPhones should be delivered in October. Sincerely, Ondrej Krabs, Mailboxde.com
17.9.2013

"Hi My Percel has been shipped on 12 sep and i get atrack number, but the website of Deutche Post DHL deos not give any details. it just give the following: "The item was posted on Sep 12, 2013 (Postfiliale Hrberkornplatz 1, 02763 Zittau). do you have any more details? and how i can expect the date of arrival." Mohamed
Answer:
Dear Mohamed, The item was handed over to the International Logistics Center Frankfurt on Sep 19, 2013 to be forwarded to Bahrain. Unfortunately the country of destination Bahrain offers tracking and tracing up to the recipient not yet. I would like to ask you if you can try this tracking site: http://www.e.gov.bh. I will contact you via e-mail. Sincerely, Ondrej Krabs, Mailboxde.com
16.9.2013

"Hi Why my parcel not recive by MailBoxde.com its now On Hold in DHL Station due to unsuccesful delivery attempt , I send tracking nr in email." Gerald, Albania
Answer:
Dear Gerald, I apologize to you, we can not sign your contract with Vodafone. See more at Deutsche Post DHL. Thank you for your understanding. Sincerely, Ondrej Krabs, Mailboxde.com
9.9.2013

"Excellent service! Package received, payment en package was sent the same day." Alexander, Belgium
6.9.2013

"Dear mr Krabs, I wrote you an email to ask you if it is possible to track my sending. I can see that my package is sent from mailboxde.com depot. Now I would like to now when I can expect my sending :). The process of receiving my package and forwarding it to my adress went very quick. Now for the ETA :)!" Martijn Schrijver
Answer:
Dear Martijn, our mail server was overloaded. I apologize to you. Visit https://www.deutschepost.de/sendung/simpleQuery.html?locale=en_GB to track your shipment. Thank you for shipping with us. Sincerely, Ondrej Krabs, Mailboxde.com
30.8.2013

"They handled very quickly all my (special) needs to get my (12th) shipment right (changing boxes, merging/unmerging packages, etc, plus paper work)! Could not be best! Thanks again for your great service!" Marcelo from Brazil
23.8.2013

"I would just like to thank you for your excellent service and rapid turn around of my order from Amazon.de. This is the first time I've used a service such as this, and I've got to say I would have no hesitation recommending this service to my friends. Thank you!" Elliott
12.8.2013

"Croatia is in the EU,please change your postage prices" Marin
Answer:
Dear Marin, Your pricelist was updated. I apologize to you for the delay and thank you! Ondrej Krabs, Mailboxde.com
11.8.2013

"There is a site mailboxde.ru looking like mailboxde.com. Is it your branch or is it fraud?" Sergey, Russia
Answer:
Dear Sergey, It is our website. Have a great day! Ondrej Krabs, Mailboxde.com
29.7.2013

"I entrusted my shipment with you guys and I am glad I did. Everything as promised and very quick shipping and handling. Very reasonnable shipping price." Christianne T. Ebay Seller
14.7.2013

"Hello in Maiboxde, thanks fo the service you are providing to people from abroad, can we have an option to add money in our account via MoneyBookers or Neteller? Thanks Ahmed" Ahmed
Answer:
Dear Ahmed, You can use for example wmbroker.co.uk with your WebMoney account, if you wish to recharge via MoneyBookers (or you can use other exchange services - List of Online E-Currency exchangers where you can exchange WM to another e-currency and vice a versa). Thank you for your feedback. Have a nice day! Ondrej Krabs, Mailboxde.com
2.7.2013

"Thank you! Not only was the shipment fast, but the response to my email was quick as well." Stephanie M.