User Experience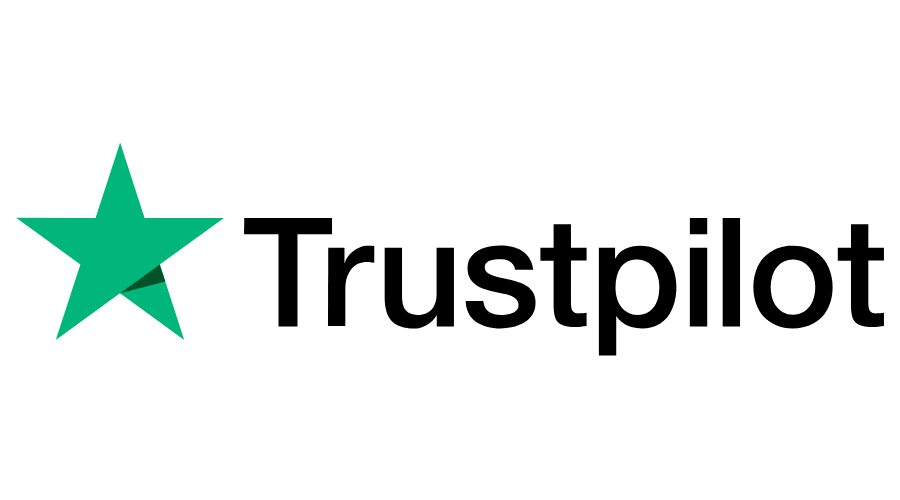 Leave Feedback
3.10.2014

"Excellent service. I purchased an item from Germany (via Amazon.de) and the process was just as described. Shipping was prompt and the item was just as I expected it. Thank you Mailboxde.com!!" California, United States
1.10.2014

" Hi, I've received my package today, & I must say that the overall experience is really great actually! It's just that I chose the wrong shipping option. My bad. I really look forward to using your services again in the very near future. Highly recommended. This is gonna be my permanent shipping service. Mr. Krabs actually assisted me almost throughout. Thanks so much & kind regards." Fairoz Samil, Singapore.
23.9.2014

"Tried your service w/ Czech Post Registered Mail Economy, after the payment my parcel in Taipei within five days....amazingly fast! Thank you guys." Shawn Taipei
20.9.2014

"Excellent,i will use it again for sure.They realy did anything to resolve my problem.I delievered my package fast.Recomended service.Thanks for your help." Dimitris Kotsakis,Greece
18.9.2014

"Trusted-> Wysyłka zsotała wysłana dzień po jej otrzymniu. Szybka odpowiedz na maila. Polecam" Michael Poland
17.9.2014

"Hi, I've sent an email to U guys about my shipment, but I've yet to get a response. It's stated that my shipment was posted on 5th September. But, I've not gotten any notifications or my package. Please advise. Thanks & kind regards." Fairoz Samil. Singapore.
Answer:
Dear Mr. Samil, The shipment was shipped via Deutsche Post - Economy method. Unfortunately the transit time is not guaranteed. Your shipment should be delivered this or next week. I will inform you when I receive more tracking details. Thank you for your understanding. Sincerely, Ondrej Krabs, Mailboxde.com
17.9.2014

"Great service, very good price and I saved a lot of mony with option to combine more packages into one shippment. I will deffinitely recomend to others" Jessy, Slovenia
17.9.2014

"Five emails sent,no response at all,still trying out to find my package after five days of delievery by them.Too bad,i think that lost my item,lost my money." Dimitris Kotsakis
Answer:
Dear Mr. Kotsakis, Your shipment was recorded the same day to your account (on 12. 09. 2014, 12:45, received at 11:23). I have checked our e-mail and unfortunately we have received your first e-mail today. I would like to ask you if you can check our e-mail with all instructions in your spam filter. However this e-mail was sent once again today. Do not hesitate to contact me. I will try to call you. Sincerely, Ondrej Krabs, Mailboxde.com Update (17. 09. 2014): Dear Mr. Kotsakis, I found the mistake, the shipment is on the way to your country to another person with the same name and a very similar last name as yours, we will stop the shipment and change the address. I strongly apologize to you for this problem, we will inform you and deliver it for free. Sincerely, Ondrej Krabs, Mailboxde.com Update (19. 09. 2014): Dear Mr. Kotsakis, Your shipment should be delivered today or on Monday by UPS. I apologize for the mistake. Have a nice weekend! Sincerely, Ondrej Krabs, Mailboxde.com
7.9.2014

"Thank you very much for fast, accurate and reliable packet handling and transportation. I was very satisfied with the service closest to you can turn to with confidence." András Sz., Hungary
5.9.2014

"My second package express delivered, sent on tuesday came on friday, great forwarding service, I recommend mailboxde to everyone who need something from Germany from shops that don't send orders in another EU countries. No need to worry Mailboxde will send it for you." Kreso Croatia
5.9.2014

"Great service! I've used Mailboxde twice now without any problems. Reasonable shipping prices too. Very happy, I will use Mailboxde again!" Julie, Sydney Australia
4.9.2014

"I used your service first time and I can tell that you did a very nice work. I got my item very fast. Good service, I will use it again when I will need it." Filip Croatia
2.9.2014

"I used the mailboxde service for the first time. Everything went really good. I only have a slight complain from dhl, about the time of arrival. Overall I am satisified, I would probably choose UPS for my next delivery. Thanks!" Dimitris Gkouvas
2.9.2014

"Fantástico!!!, funcionan fenomenal, de confianza, Martina Shejbalová me ayudó con el idioma. Desde aquí animo a los españoles a comprar el Kindle más barato que en España. Fantastic!! Really great job, it works quickly and with all confidence. Thanyou very much" Elvira F., Spain
20.8.2014

"I've discovered your site from an Internet forum post; I needed to forward electronics delivered to Germany to Hellas. Everything went smooth: items were delivered to your warehouse and they were quickly dispatched from it. No hidden costs and no silly 'montly rates'. I will recommend your service to family and friends and will definetely use your services in the future." Manos P., Hellas
20.8.2014

"Hi! Thank you for sending to me so quickly my package as soon you got it. However it is stucked in Frankfurt for 11 days now and no sign when to recieve by air mail tracking! Please help me! Will i receive my package and when? Thanks" Marios, Cyprus
Answer:
Dear Marios, I sent you an e-mail. Sincerely, Ondrej Krabs, Mailboxde.com
19.8.2014

"I started sourcing items on ebay.de a few months ago and choose mailboxde.com after looking at the alternatives in Germany. Today I received 3 packages each weighing just under 50kg. This was over a 100 items that I bought on ebay.de. Everything was consolidated very well and with mailboxde.com able to send 50kg with UPS the cost was extremely competive. I will definitly use mailboxde in the future and hope to do business with them for a long time to come." John U, Netherlands
8.8.2014

"Hi Maiboxde Team, First of all, thanks for the great service! This is the first time I have used service like yours and I must admit that I am glad that I choose you! Everything was fast and informative, from registration (and acquiring your/my temporarily address) to the whole shipping process. Also, your support is great - fast and helpful ;) I am recommending you to all my friends. I will surly use your services in future. Thanks for everything!" Luka, Croatia
8.8.2014

"Excellent service! I've used Mailboxde services twice to transfer packages (Mobile phone/E-Reader) in to Finland, and both times everything has been just perfect. Fast delivery, good prices, no problems at all. Highly recommended!!!" Henry P.
6.8.2014

"I'm very satisfied with your service but I miss information of who the sender is, when you receive a package I've ordered." Poul Hansen
Answer:
Dear Poul, Thank you for your feedback. You can see this information on your Forwarding order or in the e-mail notification. Sincerely, Ondrej Krabs, Mailboxde.com
4.8.2014

"Hello, I have received parcels at my mailboxde.com address, after that I asked for consolidation service and it's been about 1week since I asked for consolidation and nothing happens. I try to contact thru email, but no one is responding. Also one of my packages was delivered on 29th of July, but wasnt added to my received packages list. Waiting for a response to clear these things out." Kestutis M.
Answer:
Dear Sir, Your consignments are checked by the police. Please contact the Bundespolizei Sachsen for more information. Unfortunately, we do not know the reason. Sincerely, Ondrej Krabs, Mailboxde.com Update, 29.8.2014: Dear Sir, we have received the information from the seller, that the name of the credit card was not correct. Sincerely, Ondrej Krabs, Mailboxde.com
2.8.2014

"Recommended service!" jojo
27.7.2014

"Great and very fast service, I ordered something from Germany and mailboxde forward it next day and it came amazingly quickly in Croatia and for only 15 euros for big package. I recommend this service to everybody" Kreso
25.7.2014

"Hello it is about 1month 15 days that you shipped my package but not receive .i have bought several part from germany and it was not such so long.please explain where is my package." -
Answer:
Dear Sir, Your shipment was shipped by Czech Post - Economy because of the high weight of the package. You can see in the tracking (http://postserv.post.gov.tw/webpost/CSController) that your shipment was shipped by truck. I believe that this truck was heading to the port and your shipment is transported on a ship. I am sorry that you are waiting for your shipment. However, we have launched a complaint. Sincerely, Ondrej Krabs, Mailboxde.com
25.7.2014

"Incredible Service!! I was skeptical, but very pleased I went ahead and ordered from a German only seller and shipped to Mailboxde.com. Super fast delivery and notification. Highly recommended. Saved me over €40 to buying the product elsewhere in Europe. Thank you" Matt w - España
22.7.2014

"I bought a device from a website but i could not get them to write my ID.Is this ok? (my name is written)" Maya
Answer:
Dear Maya, Your shipment was delivered already. We can identify the shipment by name. The ID is necessary in certain cases (eg. Name is not specified or customers with the same name, etc.). Have a nice day! Sincerely, Ondrej Krabs, Mailboxde.com
20.7.2014

"Bad service. emailed twice regarding the custom duty related questions but never received a response.DONT USE IT." hwp
Answer:
Dear Sir, I apologize to you for the waiting. Your e-mail was answered in the next working day due to the time difference on your continent and the upcoming weekend. I regret it. However we will try to improve it. When the shipment goes outside the EU, there is the custom duty to pay (you can try: dutycalculator.com). The bill will be send by post to your home address from the custom office. To make the quotation I need to know the weight, the dimensions and the insurance (or the value of that shipment). Please, provide me with this information, so I can calculate the final cost. Sincerely, Ondrej Krabs, Mailboxde.com
19.7.2014

"Hullo and good day, I have received today my first parcel (consolidated) from you and am very pleased with your service.My German is weak, but I found your website logical and user-friendly, and your email notifications excellent. Vielen danke!" David Wallace
28.6.2014

"Hey, I want to know if shipping must include insurance paying." Eden
Answer:
Dear Eden, Thank you for your feedback. You can send uninsured letters to the EU only. We do not offer package forwarding without any insurance. Sincerely, Ondrej Krabs, Mailboxde.com
23.6.2014

"Hi Team Mailboxde, I had been looking for a Mailbox service in Germany as a popular Online German store will only deliver in Germany which really disappointed me initially! Rather than sending to friends in Germany, I wanted to find an alternative simple to use system, which is when I came across your company on the Internet and my disappointment turned to excitement! I used your service for the first time recently and its run with the typical German efficiency that I would expect. Registration process was very straightforward and I received my Mailboxde address immediately. Adding credit to my account was also instantaneous via PayPal. I very promptly received an email when my package arrived at Mailboxde detailing the sender and package dimensions to assist me with forwarding charges. When forwarding the package, the selection of carrier and their associated charges was very helpful in making my selection. Receiving the email confirmation when the package was dispatched with tracking number enabled me to track the delivery, which was superb and arrived in mint condition. My overall experience was super and I had no need to contact customer service at any stage and will continue to use your services. Keep up the great work." John, Ireland
9.6.2014

"I'm interested in acquiring car parts from http://www.kunzmann.de, can i use your service to have the item ships to yours, and then ships back to Brunei?" H Shah
Answer:
Dear Sir, we can ship your packages to Brunei without any problems. Sincerely, Ondrej Krabs, Mailboxde.com
8.6.2014

" Hello, do you forward the packages to Iraq, we have DHL office in ERBIL. And I buy from USA via another site and they deliver it to DHL or FEDEX or UPS to Erbil, Iraq." Wahab, Iraq
Answer:
Dear Sir, Unfortunately, we do not offer shipping to your country. Thank you for your understanding. Sincerely, Ondrej Krabs, Mailboxde.com
31.5.2014

"Hello! I live in USA. Would you bid and pay for some eBay items? I want to buy several things on eBay.de and some sellers only accept "transfer" money (Überweisung) which would be difficult for me to do. Shipping would be no problem since you can do that service :)" Kiki
Answer:
Dear Kiki, Unfortunately, we do not offer assisted purchase. I can recommend a service such as Transferwise. Sincerely, Ondrej, Mailboxde.com
30.5.2014

"Great service and not expensive, received my goods in good shape by UPS. Very satisfied!" Pim C, Amsterdam
29.5.2014

"Thanks to this great service I was able to receive a small shipment from Australia! On my first try, without Mailboxde, the package was lost by the post. Very good service and support!" Denis
26.5.2014

"Just perfect from start to delivery - thank you so much... This will not be the last time I use this service!" Joost - Denmark
15.5.2014

"Hello and good evening, Why can't I choose Economy Czech Post when I select a carrier for postage? I see this option at your "Postage Price List" to Israel but I cannot select this option of postage." Yishai, Israel
Answer:
Dear Yishai, I apologize to you, we do not offer this shipping option to Israel. The transit time is very long. Thank you for your understanding. Sincerely, Ondrej, Mailboxde.com
13.5.2014

"where is my package 22177900 shipping records? I did pay money and requested to ship this package. But there is nothing record of it. And there is nothing answer from you." takahiro
Answer:
Dear Takahiro, We have canceled your Forwarding order based on your requirement. Shipment was not re-recorded. We will refund our fee in this case. I apologize to you for the mistake. Your shipment was recorded this week once again. Sincerely, Ondrej Krabs, Mailboxde.com
9.5.2014

"Could someone please answer my email re- missing package? I have emailed many times but have not yet heard back,thankyou" Lisa
Answer:
Dear Lisa, your e-mail has been answered 16 days ago: Dear Lisa, We have recieved to our warehouse today the package without ID and name on the label. We have found the invoice and find out that the package is for you as in the invoice is your name. We have one more package here without name and ID on it. This package came to our warehouse 2.4.2014 but there is no invoice or anything how to find out who this package belong. Both packages are from the same sender so it might be package also for you? Are you missing some package? If so, could you please send us tracking number and we will compare with tracking on the label. Regards Michal, Mailboxde.com
5.5.2014

"I was looking for a package forwarding service in Germany for a long time and mailboxde.com works just wonderful. I always immediately receive anyswers to any support requests, the home page is logical and works very well, the item I ordered was processed in no time and received successfully. I am absolutely sure I will use the service in the future again and would highly recommend to my friends. Thank you for the excellent service." Orsolya Sz.S, Budapest, Hungary
29.4.2014

"If i buy a kindle 4 in amazon.de, and i want it to be shipped to spain, how much will cost to me? How many time will take to come from germany?" Felix
18.4.2014

"My package stay with mailboxde from 14.11.2013 until now. Because they can't accept my paypal payment. They ask me use webmoney that doesn't work for payment and T/T also got fee. Now very headace how to pay them. This problem never happen with forward2me in UK. I not recommend asia customer to use mailboxde service." Ekkapol
Answer:
Dear Ekkapol, We offer payment via PayPal from 1st of May 2014 for all supported countries. If you do not wish to use wire transfer or Webmoney, you can use PayPal instead (Note: The name on the PayPal account or credit card must be the same as the customer´s and receiver´s name). Thank you for your feedback. It will help to improve our services in your country. Sincerely, Ondrej Krabs, Mailboxde.com
9.4.2014

"My package is sent in March 31. It said it will be delivered within 12 days. USPS post office said it is still suck in Czech. Very bad experience. I hope this is never happened." Huaping Li
Answer:
Dear Huaping Li, Your shipment was the same day (on 9. 4. 2014) sorted by USPS in New York, on 10. 4. 2014 processed through USPS Sort Facility in JERSEY CITY, NJ 07097. I believe that your shipment will be delivered as soon as possible (actually in 12 working days). You can use usps.com to track your package. Sincerely, Ondrej Krabs, Mailboxde.com
7.4.2014

"This is one of the few companies where you think: "How did I ever survive before I found them?" Great service!" Ruediger (Taipei)
2.4.2014

"Thank you for your service. My experience was very good." Xiaomeng Wang
7.3.2014

"Guys, I've got the confirmation that my shipment is at your warehouse at 19, Feb. I paid for delivery at 26, Feb. Since that date No feedback from you, No recharging for my account!!! It's not a good style!!! What's going on?" Alex
Answer:
Dear Alex, I apologize to you for the delay. Unfortunately your payment was without the variable symbol. Your account was recharged. Sincerely, Ondrej Krabs, Mailboxde.com
22.2.2014

"Hi, I have used your service before and very happy with it. This time I have 2 packages on the way to you, but I think the packages used is very much bigger than my actual items. When using "Consolidation" can you repack all my items, so that they could fit in a smaller box?" Nana L.
Answer:
Hello, Yes, we do offer this sevice. It is called the "Outside Boxes Away" and you can save this request at your account before consolidation. Sincerely, Martina, Mailboxde.com
19.2.2014

"hei, halusin vaan kertoa suomalaisille että palvelu toimi niin hyvin ku vaan voi toimia ja tavara tulee nopeasti suomeen kun tilasin uusimman sukupolven luurin tuolta yhdestä saksalaisesta verkkokaupasta joka ei lähetä suomeen.
Very good, I recommend your service, my mobile phone arrived to Finland quickly, thank you!" Petteri
18.2.2014

"We are working with them since the beginning. They deserve 3R, RRR: RAPID, RELIABLE & READY." www.freepcitalia.com