User Experience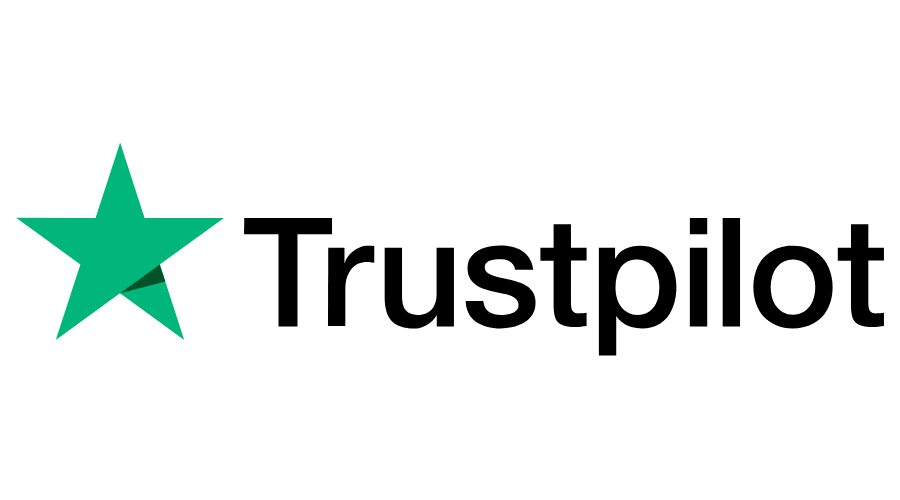 Leave Feedback
13.12.2014
"I ask for consolidate 4 packages in one XL box. Total weight 4,23 kg. Why it cost 11,45 EUR? When I reading Your pricelist, I understood that I would pay EUR 3.55 for the consolidation of the XL packet and EUR 3.90 \"fee for processing\" packet up to 5 kg. So that should be 7,45 Eur + postage. Shipment nr 22222490." MarekW.
Answer:
Dear Marek, For consolidated shipments each item, a groupage box and one postage is charged. These conditions can be found in our pricelist of services (marked red). Thank you for your understanding. Sincerely, Ondrej Krabs, Mailboxde.com
11.12.2014
"Everything perfect. Two Kindles recieved from amazon.de sent to Denmark. It took about a working day from Amazon reported it delivered to Mailboxde had sent it with UPS as ordered. Can\'t ask for more than that. :D" Rene - Denmark
10.12.2014
"Seems to be a 50/50 chance Mailboxde will forward your goods to the UK. Communication also leaves a lot to be desired. I don\'t think I\'ll be recommending this service to anyone." Steve
Answer:
Dear Steve, Your package was refused - we do not receive TVs because our carriers do not support their transportation. It is very risky for our customers. Therefore we have decided to refuse all TVs (complete list of prohibited goods can be found on our website). Sincerely, Ondrej Krabs, Mailboxde.com
8.12.2014
"Very good and timely services. Will definitely use again." Victor
5.12.2014
"Where\'s my package? It says it\'s in destination country but I have not received anything yet?" Samuel
Answer:
Dear Samuel, I apologize to you, all registered shipments to the USA are delayed before Christmas. We will claim your package. Sincerely, Ondrej Krabs, Mailboxde.com
4.12.2014
"Fast service, low fees, 100% recommend! " Pablo
27.11.2014
"The package Shipment 22215471 (tracking RR959262010CZ )supposed to be delivered in 9 business days, but so far (10 business days passed), the package has not even show up in USPS system to deliver!Where is my package?" Ms Gao
Answer:
Dear Ms Gao, I apologize to you, all registered shipments to the USA are delayed before Christmas. We will claim your package. Sincerely, Ondrej Krabs, Mailboxde.com
27.11.2014
"Perfect. Thank You" WojciechW
24.11.2014
"Excellent cooperation !!! Rapid dispatch, everything perfectly and without any problems." Jacek, Poland
24.11.2014
"Guys, You are incredible, fast, reliable, correcting my errors (apologies for messing up). Higly recomended company and services, I will get back to you for sure." PawelN
22.11.2014
"Second time using this service from Germany to USA - fast and flawless, thank you!" Debbie, USA
22.11.2014
"Everything was just perfect. Express shipment, responses to every question. I recomend." Jakub, Myszków
20.11.2014
"Hi, package is stuck in ready to ship for 2 days. Contacted support to change shipping but no response." Roderick Micallef
Answer:
Dear Mr. Micallef, Your shipment was delayed due to public holiday in Germany (in Sachsen). Our warehouse was closed. Sincerely, Ondrej Krabs, Mailboxde.com
14.11.2014
"I\'ve got Feedback from mailboxde.com: \"Dear Filip, I was in the Czech Republic today in Geis because of your shipment. Your package was found in Prag and should be sent to your country today. We apologize to you for the delay. We will refund our fee. Sincerely, Ondrej Krabs\" Thanks Ondrej for your effort! Greetings!" Filip, Poland
14.11.2014
"ok, so I wrote two mails to you, mailboxde.com. My package 90619730847 was received at depot 11/12/2014 5:57 PM. Then it was missorted at 11/13/2014, I wrote a mail to mailboxde.com - no response. At the next day 11/13/2014 3:53 PM it was received at depot again. Still no feedback from mailboxde.com. Since then the Status is the same, I wrote next mail to mailboxde.com - still no feedback. Dear Mailboxde.com, maybe if I send You the message here, You will response. Thanks in Advance" Filip, Poland
14.11.2014
"Great! Got my package in 2 days from warehouse." Konrad, Poland
13.11.2014
"Great service, great deal ! I\'ve been able to order the new amazon Kindle Voyage (unavailable in France) through Mailboxde.com and have shipped to Paris. Thank you so much !" Marion, France
7.11.2014
"I got 5 packages during 2 weeks, put them in a bigger package then forwarded them with UPS. Everything was intact. Good services overall, just as advertised." Marius B., Romania
2.11.2014
"Excellent service. I will certainly use it again. The package arrived safely. I only wish there was an option for faster shipping to Greece." Christos Avgoust.
25.10.2014

"Good job! You guys consolidated and repacked my items, several jackets, really carefully. They put an extra piece of cardboard on the top of box; I think it really prevent someone from cutting the jackets when opening the box. Thanks a lot!" Shawn, Taiwan
22.10.2014
"Great! I am happy with the service mailboxde. The consignment was delivered quickly and most importantly intact." Adrian Poland
21.10.2014

"Great contact, quick shipment, fair prices. I can recommend MailboxDE!" Rafał
8.10.2014

"Hi, shipment no 22207624 is stucked for more than 24hrs as "ready to send". I have paid through paypal" Eric Poland
Answer:
Dear Eric, Your package has been shipped next working day after the confirmation of your Forwarding order. Do not hesitate to contact us via e-mail for further details. Sincerely, Ondrej Krabs, Mailboxde.com
8.10.2014

"Hi, I sent money to my account yesterday and mine bank shows that its done but your system doesnt What should i do?" Otas M. Lithuania
Answer:
Dear Otas, Your money should arrive to our bank account within 1-2 working days, once your bank has confirmed the transfer. Sincerely, Ondrej Krabs, Mailboxde.com
7.10.2014

"Hi, shipment no 22207640 is stucked for more than 36hrs as "ready to send". I have pay through paypal for a prompt UPS service." Michail M. Las Palmas Gran Canaria
Answer:
Dear Michail, Your shipment has been rejected in "UPS Standard" mode because of the place of delivery (Island). We will send your package today with UPS Express Saver. Your package should arrive sooner. I apologize to you for the waiting. Sincerely, Ondrej Krabs, Mailboxde.com
3.10.2014

"Excellent service. I purchased an item from Germany (via Amazon.de) and the process was just as described. Shipping was prompt and the item was just as I expected it. Thank you Mailboxde.com!!" California, United States
1.10.2014

" Hi, I've received my package today, & I must say that the overall experience is really great actually! It's just that I chose the wrong shipping option. My bad. I really look forward to using your services again in the very near future. Highly recommended. This is gonna be my permanent shipping service. Mr. Krabs actually assisted me almost throughout. Thanks so much & kind regards." Fairoz Samil, Singapore.
23.9.2014

"Tried your service w/ Czech Post Registered Mail Economy, after the payment my parcel in Taipei within five days....amazingly fast! Thank you guys." Shawn Taipei
20.9.2014

"Excellent,i will use it again for sure.They realy did anything to resolve my problem.I delievered my package fast.Recomended service.Thanks for your help." Dimitris Kotsakis,Greece
18.9.2014

"Trusted-> Wysyłka zsotała wysłana dzień po jej otrzymniu. Szybka odpowiedz na maila. Polecam" Michael Poland
17.9.2014

"Hi, I've sent an email to U guys about my shipment, but I've yet to get a response. It's stated that my shipment was posted on 5th September. But, I've not gotten any notifications or my package. Please advise. Thanks & kind regards." Fairoz Samil. Singapore.
Answer:
Dear Mr. Samil, The shipment was shipped via Deutsche Post - Economy method. Unfortunately the transit time is not guaranteed. Your shipment should be delivered this or next week. I will inform you when I receive more tracking details. Thank you for your understanding. Sincerely, Ondrej Krabs, Mailboxde.com
17.9.2014

"Great service, very good price and I saved a lot of mony with option to combine more packages into one shippment. I will deffinitely recomend to others" Jessy, Slovenia
17.9.2014

"Five emails sent,no response at all,still trying out to find my package after five days of delievery by them.Too bad,i think that lost my item,lost my money." Dimitris Kotsakis
Answer:
Dear Mr. Kotsakis, Your shipment was recorded the same day to your account (on 12. 09. 2014, 12:45, received at 11:23). I have checked our e-mail and unfortunately we have received your first e-mail today. I would like to ask you if you can check our e-mail with all instructions in your spam filter. However this e-mail was sent once again today. Do not hesitate to contact me. I will try to call you. Sincerely, Ondrej Krabs, Mailboxde.com Update (17. 09. 2014): Dear Mr. Kotsakis, I found the mistake, the shipment is on the way to your country to another person with the same name and a very similar last name as yours, we will stop the shipment and change the address. I strongly apologize to you for this problem, we will inform you and deliver it for free. Sincerely, Ondrej Krabs, Mailboxde.com Update (19. 09. 2014): Dear Mr. Kotsakis, Your shipment should be delivered today or on Monday by UPS. I apologize for the mistake. Have a nice weekend! Sincerely, Ondrej Krabs, Mailboxde.com
7.9.2014

"Thank you very much for fast, accurate and reliable packet handling and transportation. I was very satisfied with the service closest to you can turn to with confidence." András Sz., Hungary
5.9.2014

"My second package express delivered, sent on tuesday came on friday, great forwarding service, I recommend mailboxde to everyone who need something from Germany from shops that don't send orders in another EU countries. No need to worry Mailboxde will send it for you." Kreso Croatia
5.9.2014

"Great service! I've used Mailboxde twice now without any problems. Reasonable shipping prices too. Very happy, I will use Mailboxde again!" Julie, Sydney Australia
4.9.2014

"I used your service first time and I can tell that you did a very nice work. I got my item very fast. Good service, I will use it again when I will need it." Filip Croatia
2.9.2014

"I used the mailboxde service for the first time. Everything went really good. I only have a slight complain from dhl, about the time of arrival. Overall I am satisified, I would probably choose UPS for my next delivery. Thanks!" Dimitris Gkouvas
2.9.2014

"Fantástico!!!, funcionan fenomenal, de confianza, Martina Shejbalová me ayudó con el idioma. Desde aquí animo a los españoles a comprar el Kindle más barato que en España. Fantastic!! Really great job, it works quickly and with all confidence. Thanyou very much" Elvira F., Spain
20.8.2014

"I've discovered your site from an Internet forum post; I needed to forward electronics delivered to Germany to Hellas. Everything went smooth: items were delivered to your warehouse and they were quickly dispatched from it. No hidden costs and no silly 'montly rates'. I will recommend your service to family and friends and will definetely use your services in the future." Manos P., Hellas
20.8.2014

"Hi! Thank you for sending to me so quickly my package as soon you got it. However it is stucked in Frankfurt for 11 days now and no sign when to recieve by air mail tracking! Please help me! Will i receive my package and when? Thanks" Marios, Cyprus
Answer:
Dear Marios, I sent you an e-mail. Sincerely, Ondrej Krabs, Mailboxde.com
19.8.2014

"I started sourcing items on ebay.de a few months ago and choose mailboxde.com after looking at the alternatives in Germany. Today I received 3 packages each weighing just under 50kg. This was over a 100 items that I bought on ebay.de. Everything was consolidated very well and with mailboxde.com able to send 50kg with UPS the cost was extremely competive. I will definitly use mailboxde in the future and hope to do business with them for a long time to come." John U, Netherlands
8.8.2014

"Hi Maiboxde Team, First of all, thanks for the great service! This is the first time I have used service like yours and I must admit that I am glad that I choose you! Everything was fast and informative, from registration (and acquiring your/my temporarily address) to the whole shipping process. Also, your support is great - fast and helpful ;) I am recommending you to all my friends. I will surly use your services in future. Thanks for everything!" Luka, Croatia
8.8.2014

"Excellent service! I've used Mailboxde services twice to transfer packages (Mobile phone/E-Reader) in to Finland, and both times everything has been just perfect. Fast delivery, good prices, no problems at all. Highly recommended!!!" Henry P.
6.8.2014

"I'm very satisfied with your service but I miss information of who the sender is, when you receive a package I've ordered." Poul Hansen
Answer:
Dear Poul, Thank you for your feedback. You can see this information on your Forwarding order or in the e-mail notification. Sincerely, Ondrej Krabs, Mailboxde.com
4.8.2014

"Hello, I have received parcels at my mailboxde.com address, after that I asked for consolidation service and it's been about 1week since I asked for consolidation and nothing happens. I try to contact thru email, but no one is responding. Also one of my packages was delivered on 29th of July, but wasnt added to my received packages list. Waiting for a response to clear these things out." Kestutis M.
Answer:
Dear Sir, Your consignments are checked by the police. Please contact the Bundespolizei Sachsen for more information. Unfortunately, we do not know the reason. Sincerely, Ondrej Krabs, Mailboxde.com Update, 29.8.2014: Dear Sir, we have received the information from the seller, that the name of the credit card was not correct. Sincerely, Ondrej Krabs, Mailboxde.com
2.8.2014

"Recommended service!" jojo
27.7.2014

"Great and very fast service, I ordered something from Germany and mailboxde forward it next day and it came amazingly quickly in Croatia and for only 15 euros for big package. I recommend this service to everybody" Kreso
25.7.2014

"Hello it is about 1month 15 days that you shipped my package but not receive .i have bought several part from germany and it was not such so long.please explain where is my package." -
Answer:
Dear Sir, Your shipment was shipped by Czech Post - Economy because of the high weight of the package. You can see in the tracking (http://postserv.post.gov.tw/webpost/CSController) that your shipment was shipped by truck. I believe that this truck was heading to the port and your shipment is transported on a ship. I am sorry that you are waiting for your shipment. However, we have launched a complaint. Sincerely, Ondrej Krabs, Mailboxde.com
25.7.2014

"Incredible Service!! I was skeptical, but very pleased I went ahead and ordered from a German only seller and shipped to Mailboxde.com. Super fast delivery and notification. Highly recommended. Saved me over €40 to buying the product elsewhere in Europe. Thank you" Matt w - España