User Experience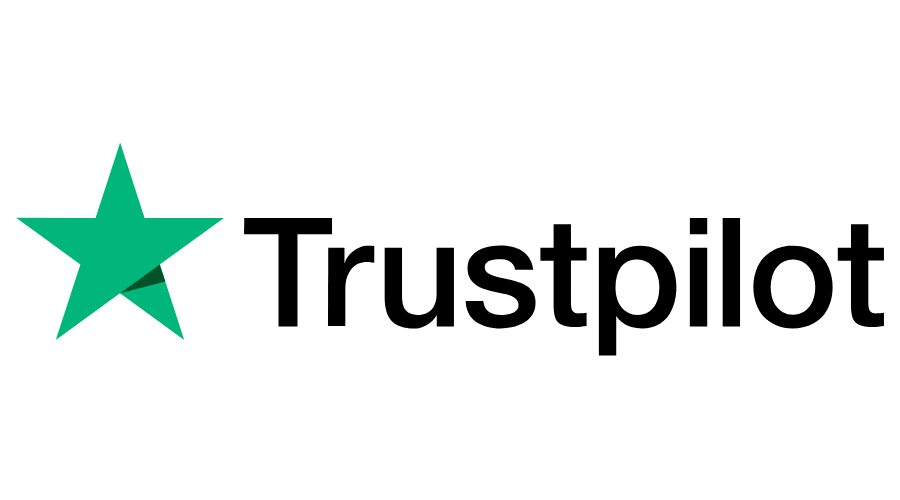 Leave Feedback
11.10.2018
"Hi, my package has been received by mailboxde but it says i would require a power of attorney letter to send my package over? What is it for? Is there any way to send my package without it? Am quite concerned. Thank you." Daniel
Answer:
Dear Daniel, The reason why we need the power of attorney document from you is that the address details are missing the company name Mailboxde.com GmbH. Sign in to your account, click on My Account and upload this completed and signed document. The sending of power of attorney is one-off and is valid for all other shipments. You can upload your power of attorney within 7 days at the latest. The system will allow confirmation of this particular shipment after uploading the power of attorney. Sincerely, Jan, Mailboxde.com GmbH
10.10.2018
"Hi, I've been happy using your services. I have a question about the Stronger packaging (5,00 EUR) Individual Request. How does this work? Is the item removed from the original packaging material (e.g. the original envelope or amazon.com cardboard box that arrives to you) and placed in a stronger packaging box? Or, is the package that arrives to you placed in a bigger stronger packaging? Best" Steven L.
Answer:
Dear Steven, Thank you for your feedback. Yes, the shipment that arrives is placed in a bigger stronger packaging. Do not hesitate to contact me for further details. Sincerely, Ondrej Krabs, Mailboxde.com GmbH
21.9.2018
"Overall a great experience using Mailboxde.com 8/10 10 shipments arrived without a hitch and got consolidated within a day after my request went out. The package arrived with everything I ordered in it undamaged (Germany to the Netherlands). Small things can always be improved though. -The helpdesk was really quick to respond, but I think some of my questions could've already been answered in the F.A.Q. if that contained more information. -I am, like probably the employees of Mailboxde.com, not an english native speaker, but this was the first time when contacting a helpdesk I really wasn't sure if the employee completely understood what I was asking and the answers seemed a bit vague. Maybe some mandatory english lessons? -The website isn't always to clear, when you're logged in, either. Again, more information (and a clearer design) would be nice." Wouter van R, The Netherlands
21.9.2018
"it's second time i'm using this service for last 3 years. both times - very pleasant transactions. if i have questions - the girl from the customer service (sorry, didnt got your name) was very helpful and understanding. my rate is 10/10. keep going and thanks!" Sergiu T.
21.9.2018
"I was not able to receive a tree from Germany thanks to you it was so easy and cheap I regret I did not used before ! All was so easy to use , assistance from you in real time and all worked perfectly ! Really satisfied !" Angelo B Siena Italy
10.9.2018
"I'm happy to report that my package has made it safely to my house in the US! Everything looks great! I'm so thankful for your services. I can't wait to use you again soon!" Crystal
15.8.2018
"Hi, I can not recharge by using Paypal. When i tried to log in, its shows the page is not working." Luk
Answer:
Dear Luk, I do not know the reason. Can you try to use another internet browser, please? Sincerely, Ondrej Krabs, Mailboxde.com GmbH
13.8.2018
"Would like to tell you that I haven't received the tracking number for my shipment, Shipment nr: 22608993, Box: 83662. Could you please email it to me? Kind regards" Soren, DK
Answer:
Dear Soren, The e-mail with your tracking number was forwarded once again. Have a nice day! Sincerely, Ondrej Krabs, Mailboxde.com GmbH
27.7.2018
"I am really disappointed why Mailbox did refund my money and send the package I received back to the sender. They said I have to verificate ID instead of letting me do it. They just instantly send it back like completly retards. Bad service Use an other packet forwarder" Andre
Answer:
Dear Sir, You can upload your power of attorney within 7 days at the latest if the address of the recipient is inadequate and the name of our company is missing. The power of attorney may only be sent by the account holder. The shipment has been shipped after 10 days at our expense back. You can withdraw from the contract and return the item within a period of at least 14 days without giving a reason. The seller is obliged to return your money. For these reasons, we can not wait longer. Thank you for your understanding. Sincerely, Ondrej Krabs, Mailboxde.com GmbH
27.7.2018
"Literally it was so fluent, will be using again in future." Olli Kyllönen
21.7.2018
"Hi I pay for all services through PayPal. Do I need to confirm my identity?" Alexey Shishov
20.7.2018
"Amazing service, awesome support and great experience. Really fast delivery, great shipping price and the package was handeled good. Would definetly reccomend and will definetly use ypur service again." Luka Godec
9.7.2018
"User beware- Red tape, hidden processes, costs, difficult to understand, stressful dealing with them. Unreasonable requirements like Power of Attorney if parcel not addressed to Mailboxde.com GmbH. Cause great inconvenience to all parties. Very strict and bureaucratic. Use another mail forwarder if you can help it." Angry user
Answer:
Dear Customer, The situation with your account is not indifferent to me. In the beginning of the business, we have proceeded quite differently. Similar steps were not necessary. Unfortunately, the security situation on the Internet has changed for 10 years. I am bound by the confidentiality of the Postal Law, and I can not answer publicly to your case. But even so - what would you do in my place? I'm happy for any constructive response from any customer. I can offer you a discount on every shipment if we can jointly remove this bureaucracy. German officials are very strict and we are controlled very often by German authorities. Yours faithfully, Ondrej Krabs, Mailboxde.com GmbH
8.6.2018
"Brilliant service which absolutely fits my needs of getting goods in Germany through to New Zealand with no hassle. Have used 5+ times with no issue and quick service. Will continue to use!! Thank you" Ella
7.6.2018
"Absolutely great service! Thank you so much for making my life easier." Jiri F.
5.6.2018
"My first time using a forwarding company and it went really smooth! The service was top notch, an email arrived as soon as my package was delivered and it was shipped to me within the hour! The service fees are very accommodating and there's no hidden fees and such. I'm very pleased and I certainly recommend mailboxde." Renaldo Rasa, Durres AL
1.6.2018
"Easily the best forwarding service I've ever used! A variety of options to arrange the shipments or reduce the costs. Excellent support staff. Package delivered promptly. Thank you very much!" Mehmet
28.5.2018
"My package came safely to Croatia today. Something was weird with a forwarder, Czech post - it took it two full weeks to appear which is way too long and I was worried. I must thank mailboxde for professional support. Keep up the good job!" Danijela
25.5.2018
"Customer service is very responsive, friendly and patient even with people like myself :) Only downside was missing the 2pm cutoff date by 6 minutes which delayed my package from Friday to Monday (also courtesy of German public holidays). I think my only suggestion would be to maybe mention that more clearly on more steps. My package was ready at 13:45 but not knowing the cutoff date I did not check my phone right before the as I was a work and could only check for new mails every so often. I even clicked the combine shipment options while standing in line for lunch :|" Vito
21.5.2018
"The shipment you sent me by Czech Post (tracking number ​RR954612955CZ) apparently was sent on Monday, May 14 from Depo Liberec 70. However, its status has not been changed since Monday (May 14), i.e. for seven days. The Track&Trace service (https://www.postaonline.cz/en/trackandtrace/-/zasilka) lists "The consignment was sent for transportation.", but no further action is taken, that is, it is still not sent to the country of destination (Croatia). The same information is available at the web page of the postal service of the country of destination. Is there a way to find out why the shipment is still not sent further? Is there a way to" Danijela
Answer:
Dear Danijela, Thank you for your email. It is unpleasant not having any information about the moves of your shipment. In many cases shipments arrive with the delay, sometimes are delivered without any detail online about it. Unfortunately, I can not check if a shipment is lost or why it is stuck in a short time. I would need to start the official investigation with the carrier, which has 4 - 8 week to get any outcome. Please, be patient and wait one more week. If you dont have it by the time, let me know and I will start the investigation with the carrier. Thank you for your understanding. Sincerely, Martina, Mailboxde.com GmbH
30.4.2018
"DHL sent a package with tracking number that your company received on Tue, 24.04.18 10:25 Germany by your representative. The package contained a Mobile phone. I already contact support and give all the details they needed. But it has been more than 48h and I didn't hear from you anymore. 6 days as passed since you received the package, no feedback from you. Where is my package? What are you doing about it?" Fernando
Answer:
Dear Fernando, The shipment was never scanned in our warehouse. We will start a claim. I would like to ask you if you can send me the copy of your order and your invoice. We will send this amount to your account. Send me your IBAN and SWIFT code as well. I apologize to you for the waiting. Sincerely, Ondrej Krabs, Mailboxde.com GmbH
Update: The shipment was delivered on 2.5.2018 once again and was succesfully processed (see the DHL tracking - DHL "delivered" your shipment twice).

24.4.2018
"My parcel was shipped through czech post(6-12day) but i found out that through tracking that it leave from Deutsche post(DHL paket), now i wonder where is it now and how long should it arrive to my destination?" Mika.L
Answer:
Dear Sir, I did start a claim by the forwarder. May I kindly ask you to send me detailed goods description and the invoice? Thank you in advance, Lucie, Mailboxde.com GmbH
3.4.2018
"Dear administration of mailbox I was paying for ups on 29.03.2018. Please inform me when are you going to send order number 22561101 because I am going to go to work to another city on 9th of april. Waiting for your answer." veronika
27.3.2018
"I would like to express my sincere thanks for the speed and professionalism. It is my first time to use this type of services and I will repeat." Francisco
25.3.2018
"Dear Mr. Krabi, I have paid Express service for two shipments and they haven't been shipped yet, both are in Czech Republic. Where are my shipments? You now have placed a claim for one of them. Can you place a claim for the other one? FWD. ORDER No. 22556941. Did you ship them incorrectly? Why they haven't been shipped yet? Please take it seriously. How long will it take to receive my shipments? My box is 61718." Roberto
Answer:
Dear Mr. Maria, Your shipments were sent by EMS offered by Czech Post from the Czech Republic. I have found these details in the tracking:
EM321177837CZ- Mar 17, 2018, 02:16 AM, En zona de intercambio int. hacia el país destino, previo Aduana Correos de Mexico.
EM321177752CZ- Mar 09, 2018, 08:04 am Depósito del cliente Correos de Mexico.
- 08.03.2018 00:00 Electronic notification of shipment, 1,5 kg, Em
- 08.03.2018 00:00 Accepted from sender Depo Liberec 70 46307
- 09.03.2018 00:00 Send item abroad (Export)
We have claimed both shipments, however the Czech Post informed us regarding the delivery time. On their website is this information: Your item will be carried as fast as possible and delivered within the guaranteed delivery time after arrival to the destination country (2 - 3 working days in Mexico). We will inform you, when we receive more details. Sincerely, Ondrej Krabs, Mailboxde.com GmbH
23.3.2018
"Are you selling an economical service as Express Mail service? It is not fair... I paid Express Mail Service and you are shipping economy service. Typ zásilky MZ EMS Hmotnost zásilky 1.5 kg Priorita zásilky ekonomická Podací pošta 46307 Depo Liberec 70 Datum podání zásilky 08. 3. 2018" Roberto Maria
Answer:
Dear Roberto, all EMS shipments are express shipments and this status is unvalid. I have checked the tracking as well but I can not see it. Our information will be confirmed by Czech Post ([email protected]). There is no other economy option for EMS shipments. Sincerely, Ondrej Krabs, Mailboxde.com GmbH
23.3.2018
"Thank you for the fast service. This was the first time I used this sort of service, and everything went well, thanks again!" Kamiel M., Belgium
22.3.2018
"Hello friends! 19.03.2018 I have received the parcel (tracking number 53---- ) from Mailboxde. On the parcel was my address but in the parcel was wrong shipment - an electrical skuter E-twow – because I am waiting used Cassette deck Yamaha k-1020. Also on the parcel I found the label from Amazon to Mailboxde for ---- (ID 6----3). I think mr ---- is waiting this e-scuter. And I am waiting used Cassette deck Yamaha k-1020. When I made an order in the forwarding order № 22551257 I wrote "Cassette deck Yamaha k-1020" (See Description of goods) and attached the photo of the cassette deck. But the mistake is happened. Photos of the wrong shipment I sent on the Mailboxde.com - Support <[email protected]> yesterday. Additionally - the link for download it - On the photo 8 and 8-1 You can see the name and ID who is waiting the e-skuter - ---- ---- ID 6----3. About my correct shipment. My ID on Mailboxde - Sergei Krupenich, ID 48---- Tracking number from the seller (U---- K---- ) to Mailboxde - JJD---------. The address of the seller as shown on e-bay - Verkäufer: U---- K---- Ut---- Str. 26624 S----merland How will we correct this situation? I think very soon You will receive e-mail about the Cassette deck in the parcel against the e-skuter. Or may be my cassette deck still on the your warehouse. Sincerely Sergei K." SERGEI KRUPENICH. Moscow Russia
Answer:
Dear Sergei, We will inform you via e-mail, some parts of the message have been hidden for privacy. We apologize to you for this problem. Thank you for your feedback. Sincerely, Ondrej Krabs, Mailboxde.com GmbH
22.3.2018
"Hello, the following shipment, FORWARDING ORDER No. 22552807, is experimenting a considerable delayed. I would like to make a Consignment complaint, a complaint of delivery of an international shipment. My ID # 61718. Please reply ASAP." Roberto Maria
21.3.2018
"Dear mailbox support, On the 17th March I have oredered one item (picture in attachment) that was dispatched on 19th March and ready for delivery yesterday on the 20th March. This is the transcript from amazon tracking: Latest update: Tuesday, 20 Mar 18:00Your parcel was delivered Bautzen, DE Carrier: DEPOST, Tracking #: 9999/85/0809543 05:04Parcel left the carrier facility Bautzen, DE Monday, 19 Mar 06:59Parcel has been handed over to the carrier and is in transit The tracking number shows that the item was delivered but I haven't recieved any information from mailbox.de site. May I ask you to check out what happened to this item?" Vedran
Answer:
Dear Vedran, My colleague will contact you via email. I would like to ask you if you can send me a valid tracking number. Sincerely, Ondrej Krabs, Mailboxde.com GmbH
20.3.2018
"So far, after 4 shipments, everything worked smooth. A fifth is in progress... Very good service. A+++" Joel E. MQ
20.3.2018
"I have ordered an mobile phone with battery in it from ebay, but i wonder if it can be accepted?" Mika.L
Answer:
Dear Mika, Thank you for your interest in our services. Unfortunately li-ion batteries are on the list of prohibited goods.See the link below, please:
https://www.mailboxde.com/?action=mailboxdecom/prohibited-goods
bb) Electronic devices containing lithium batteries (such as mobile phones or digital cameras) - Deutsche Post banned shipping by air anything containing a lithium battery. Shipment with lithium battery up to 5 kg can be sent via UPS (see UPS instructions). May I kindly ask you if you can send your shipment with UPS?
6.3.2018
"I had and item in german ebay whith a seller that dont accept international shipping. With Mailboxde.com I worked things out and I'm very happy with the service! They were very fast sending my item to Portugal. Top service! Great communication too! I'll recomend it to all my friends!" Luís, Portugal
26.2.2018
"Hi, I have an account with your (ID 48099) and the Type of user of my account is "Account for shipping outside the EU" and I cannot forward packages for the EU includes Germany. Can you change the type and let I can send packages to EU and Germany? Thanks." Guilherme Resende
22.2.2018
"Excellent service and very fast delivery, thanks!" Lukasz
9.2.2018
"Hello, I have had a great experience with your company service, in this moment I would like to tell you that I haven't received the tracking number for my latest shipment, Shipment 22542852, Box: 61718. Could you please email it to me? Kind regards" Roberto, Mexico
Answer:
Dear Roberto, We apologize to you for the mistake, the tracking number was sent via e-mail once again. Sincerely, Ondrej Krabs, Mailboxde.com GmbH
2.2.2018
"MISE EN DEMEURE AVANT POURSUITES JUDICIAIRES - AUFFORDERUNGSSCHREIBEN VOR EINEM GERICHTSVERFAHREN [email protected] A L'ATTENTION DE Paypal eUrope SARL & Cie, SCA 22/24 boulevard Royal L-2449 LUXEMBOURG. 02/02/2018 Madame, Monsieur, Pour faire suite à nos deux derniers entretient téléphoniques (30 et 31/01/2018) et au chat avec Ebay, JE VOUS METS EN DEMEURE MAINTENANT D'INFORMER LA SOCIÉTÉ avec laquelle je travaille que la transaction est 100 pourcent fiable et authentifié par vos services. La société a saisi ma commande car vous lui avez indiqué que c'était une escroquerie. L'objet est renvoyé au vendeur. Or j'ai payé. Je vous rappelle une nouvelle fois, dans les 2 conversations téléphoniques (45 min + 35 min + 35 min) et lors du chat avec eBay, vous avez passé votre temps à me mentir et m'apporter des éléments qui sont faux. Vous n'avez même pas été capable dans les 30 premières minutes de trouver le débit bancaire que vous avez PRÉLEVÉ sur mon compte !!! LA SOMME EST DÉBITÉE DEPUIS PLUS DE 4 JOURS Vous n'avez répondu à aucun courriel envoyé par le vendeur. J'ai du hurler lors de mon 1er entretien pour avoir votre écoute et comme par magie, le lendemain je reçois plusieurs courriels d'eBay… Vous avez bloqué mon paiement le paiement et vous ne m'avez jamais contacté. Aucun litige nulle part. En votre qualité de commerçant ? JE VOUS METS ÉGALEMENT EN DEMEURE DE ME TENIR INFORMÉ PAR COURRIER ET NON PAS ORALEMENT COMME VOUS ME LE PROPOSEZ . Je conserve par devant moi toutes les preuves (courriels, copie écran des chats…) pour valoir ce que de droit Je garantie l'exactitude de toutes les informations que j'ai donné et je mesure les implications juridique d'un faux témoignage J'informe immédiatement les services français de la Répression des Fraudes COPIE DIrection Répression des Fraude - France AED Direction Répression des Fraude – Luxembourg 01/02/2018 Pour valoir ce que de droit. UBERSETZUNG 02/02/2018 Madame, Monsieur, Nach unseren letzten zwei Telefoninterviews (30 und 31/01/2018) und dem Chatten mit Ebay, ICH BIN SIE NEWS JETZT ZU INFORMIEREN DAS UNTERNEHMEN, mit dem ich arbeite, dass die Transaktion zu 100 Prozent zuverlässig und von Ihren Diensten authentifiziert ist. Die Firma hat meine Bestellung beschlagnahmt, weil Sie ihm gesagt haben, dass es sich um einen Betrug handelt. Der Artikel wird an den Verkäufer zurückgesandt. Und ich habe dafür bezahlt. Ich erinnere Sie noch einmal daran, dass Sie in den 2 Telefongesprächen (45 Min. + 35 Min. + 35 Min. + 35 Min.) und während des Chats mit eBay Ihre Zeit damit verbracht haben, mich anzulügen und mir falsche Elemente zu bringen. Sie waren in den ersten 30 Minuten nicht einmal in der Lage, die Bankeinzugsermächtigung zu finden, die Sie auf meinem Konto VORHERIGEN! DER BETRAG WURDE FÜR MEHR ALS 4 TAGE ABGEBUCHT. Sie haben auf keine E-Mail des Verkäufers geantwortet. Ich musste während meines ersten Interviews schreien, um dein Gehör zu bekommen, und wie von Geisterhand erhalte ich am nächsten Tag mehrere E-Mails von eBay.... Du hast meine Zahlung blockiert und mich nie kontaktiert. Nirgendwo ein Rechtsstreit. Als Kaufmann? ICH BITTE SIE AUCH, MICH PER MAIL ZU INFORMIEREN UND NICHT MÜNDLICH, WIE SIE ES VORSCHLAGEN. Ich halte vor mir alle Beweise (Emails, Screenshot des Chats...), um zu wissen, was das Richtige ist. Ich garantiere die Richtigkeit aller von mir gemachten Angaben und verstehe die rechtlichen Auswirkungen einer falschen Aussage. Ich informiere die französischen Behörden unverzüglich über die Unterdrückung von Betrug. COPIE DIrection Betrugsbekämpfung - Frankreich AED Direktion für Betrugsbekämpfung - Luxemburg 01/02/2018" Carole
Answer:
Dear Carole,

Thank you for your feedback. The sender informed us, if we can stop the shipment and PayPal blocked your transaction. According to our terms you have the right to explain the situation. The sender has confirmed that PayPal has released the transaction and everything is fine. Your shipment is uploaded to your account.

https://www.mailboxde.com/prohibited-goods.html
Prohibited & Restricted Goods
Characters of transported deliveries
Deliveries handed to collective store cannot contain following items:
Shipment which was not paid for properly.

In the case the Forwarder is informed that the shipment has not been paid yet, the Customer is given a 5 days deadline for explanation, remedy and payment via bank account. The payment confirmation must be sent from the e-mail address of the bank of the Customer. If the debt is not paid, the unpaid shipment is sent back to the Sender. In the case of credit card misuse connected with a shipment present in the Collection Depot (based e. g. on information from the provider of the credit cards net), the Forwarder reserves the right to send the shipment back.
I understand that you are angry.
Please understand that our service is controlled by the German authorities, and if we receive information about suspected fraud, the shipment can not be processed immediately.
This problem was apparently a misunderstanding from the sender and PayPal.
Everyone informed us that they have solved the problem, and you yourself explained the problem and helped.

I apologize to you for the administration.
Thank you for your cooperation.
Sincerely,
Ondrej Krabs, Mailboxde.com GmbH
30.1.2018
"After one month and opened an investigation for my lost package, mailboxde wrote me an email today saying that ups has contacted to them informing that my package has been found, and will be sent today. Fingers crossed. Thank you Lucie (mailboxde) for your help and support." Ivan (Spain)
23.1.2018
"Preko vas sem iz Nemčije naročil telefon, ki je prišel na moj domači naslov v navedenem času in za nizko ceno (v Sloveniji ga sploh ni bilo mogoče dobiti). Zato vašo storitev močno priporočam. TL;DR Loved it." Peter, Slovenia
18.1.2018
"My shipment is LOST!! First order and the shipment is lost somewhere between the mailbox warehouse and the delivery place. I am not happy with my case. Lucie from mailboxde is very helpful with the problem, but I am waiting my order since last December 29th and no information. UPS says to me different things from what mailboxde tells me, so I'm so so confused and very very upset. Due I didn't received my package, ups says they must open an investigation, but I cannot do it cause I'm not the sender. I really don't know whose fault is it, UPS or Mailboxde, but the package is lost. I hope someone of you could resolve my problem because it's so difficult to be waiting for a package that cost 200€ and you never know if you will find it or not."

Update: 30. 1. 2018
"After one month and opened an investigation for my lost package, mailboxde wrote me an email today saying that ups has contacted to them informing that my package has been found, and will be sent today. Fingers crossed. Thank you Lucie (mailboxde) for your help and support." Ivan - Spain
18.1.2018
"My shipment is LOST!! First order and the shipment is lost somewhere between the mailbox warehouse and the delivery place. I am not happy with my case. Lucie from mailboxde is very helpful with the problem, but I am waiting my order since last December 29th and no information. UPS says to me different things from what mailboxde tells me, so I'm so so confused and very very upset. Due I didn't received my package, ups says they must open an investigation, but I cannot do it cause I'm not the sender. I really don't know whose fault is it, UPS or Mailboxde, but the package is lost. I hope someone of you could resolve my problem because it's so difficult to be waiting for a package that cost 200€ and you never know if you will find it or not." Ivan - Spain
15.1.2018
"Outstanding service and contact. Package was forwarded in 2 hours after they received it! Keep up the good work!" Tomasz, Poland
11.1.2018
"Hi, do you ship items that have battery like "Kindle" or smart phone? Is there requirement about shipping this kind of products? (Because on some other germany forwarding sites they require to forward products with only selected courier like Fedex....)" Lin. C
Answer:
Dear Lin, The shipment with lithium battery up to 5 kg can be sent via UPS (see UPS instructions). Sincerely, Ondrej Krabs, Mailboxde.com GmbH
26.12.2017
"Hello, I have questions. Can I choose which inbound packages are included to consolidation? Also, one time my purchase (from Myprotein) wasn't delivered to my home address (despite I used it) but to a pick-up location (shop) a few km away. Could this happen and cause problems when I use Mailboxde.com address?" Mikael
Answer:
Dear Mikael, Thank you for your email. Yes, you can choose shipments, which are consolidated. You do it by this procedure:

1. Click on the "Consolidate all shipments button" in Received shipments section. 2. Find the list of shipments, which appears as being consolidated (on the same page). 3. Click on the "Separate" button next to the shipments, which you dont want to be consolidated.

I am not sure I understand your question about the pick up station. When we forward a shipment to you from our warehouse, we deliver to any shipping address you provide us for the transport. Sincerely, Martina, Mailboxde.com GmbH
25.12.2017
"i offered something on ebay and choose "shipping inside germany only", now someone ist using your adress. You are supporting fraud in my opinion.How should i deal with problems when the buyer is in Taiwan? Don´t you think i have reasons to choose my shipping restrictions? Felling great making money on supporting fraud? And all you people using this service, why not respect our restrictions?" Alex Germany
Answer:
Dear Alex, I would like to ask you if you can contact me via e-mail and send me further details regarding this problem. I can try to help you. If your item is prohibited for shipping outside Germany, we can stop this shipment (see Prohibited & Restricted Goods). A few of our customers in Taiwan are german citizens as well. I live in the Czech Republic and my personal eBay account is registered in the Czech Republic (czech billing address), however the shipping address is in my company in Germany. I can buy goods in Germany without any problems. If you have a restriction like "Shipping inside Germany for buyers with a german billing address only" and the customer used the billing address (address of residence) in our warehouse, then it is against our conditions and send me more information, please. Thank you. Sincerely, Ondrej Krabs, Mailboxde.com GmbH
22.12.2017
"As things go, my shipment was lost. First order and the shipment is lost somewhere between the mailbox warehouse and delivery depot. I am really disappointed since that was my first order and I have few more in preparation. Now I think that won't be the case. I really don't know whose fault is it, UPS or Mailboxde, but the package is lost. Hopefully customer service will be able to find out whose fault it was and offer a refund, but the bitter feeling still remains." Danijel Jedrisko, ekranizacija.com
Answer:

Dear Danijel, We have found your package. There were probably two labels or another mistake on the shipment. Your shipment was mistakenly sent to Slovakia and will be returned to our warehouse. I strongly apologize to you for this problem. The postage and shipping costs will be refunded now. We will send the returned shipment for free. I am sorry. Sincerely, Ondrej Krabs, Mailboxde.com GmbH
22.12.2017
"Thank you very much for great service, great e-mail customer service!" Dalibor, Serbia
22.12.2017
"My first buy in Germany using Mailboxde.com and everything went ok for me." Wieger, The Netherlands
18.12.2017
"Hello My package was lost. The last update was on 6/12/17 (IPZ-Ffm, Germany) and so far I can not find it. Not in dhl nor in Israel. Order number 22516838.Track number 538175741865 (CL643215345DE)." Janna S,Israel
Answer:
Dear Janna, Your shipment was not lost, only delayed. I apologize to you for the waiting. Deutsche Post will inform you and me about the further status of the consignment. Thank you for your understanding. Sincerely, Ondrej Krabs, Mailboxde.com GmbH
13.12.2017
"I am very confused from this process. you said that you will ship my Order number 22521420 today, but you didn't and I see that my shipment is in status ready to send now instead of sent. You said that "We checked it all with my colleague again and our manager confirmed us, we can send your shipment". Can you explain me what is going on?" Zohar
Answer:
Dear Zohar, Your PayPal account was used for more older accounts and the owner is different. Unfortunately, these checked shipments are delayed. Your shipment has been sent the next working day. Sincerely, Ondrej Krabs, Mailboxde.com