User Experience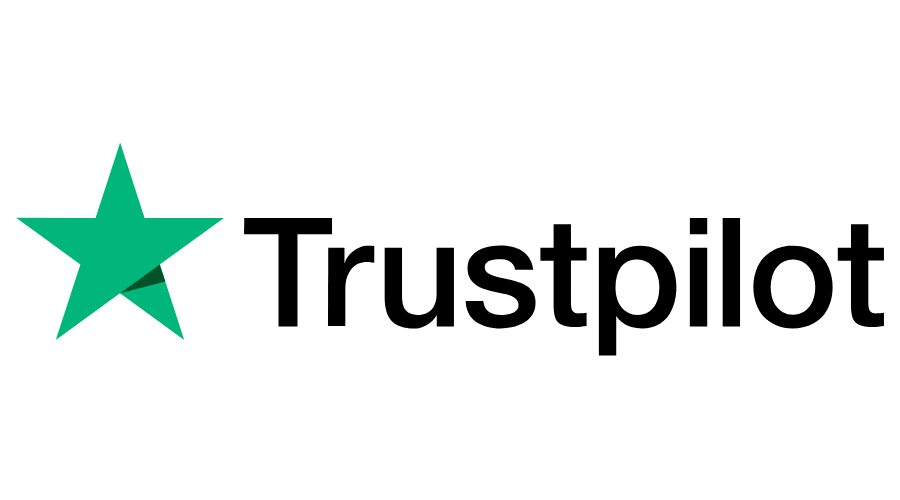 Leave Feedback
12.5.2023
"I have been using Mailboxde.com for a little over seven years now. Very easy to use. Customer service has always been helpful, replying in a timely manner. Thank You" Duško, Croatia
5.5.2023
"Great Service. I really appreciate the fast turnarounds, the reliability and the competitive pricing. Since Brexit, online shopping in the UK has become a lot more awkward for shipments to the EU and so having a virtual address in Germany is a gift." Chris H, Dublin
20.4.2023
"I am using Mailboxde from more than 4 years, i must say is the best service." Robert Slach
11.4.2023
"Using MailboxDE for more than two years and must say that I am very satisfied. Smooth, simple and reliable service to get parcels out from Germany." Gennady Adjiashvili
4.4.2023
"Unmatched customer service!!!" Šime, Zagreb
11.3.2023
"Been using this service for years and each time everything was excellent." Luka
23.2.2023
"I am trying to use their service and my package was held hostage. When I paid he shipping rate I was contacted and told that the price was doubled from what I intially paid. Ibstead of answering my questions Jan Ulrich threatened to ship my package back. Use any other service" Jim Klingenberg
Answer:
Dear Mr. Klingenberg,

Your shipment (to a country outside the EU) is over 1000 EUR. It is therefore subject to special control at the customs office and the need to create export documentation (unlike shipments under EUR 1000). In your case, the customs value is the price actually paid. This is defined by the following customs laws, which I quote below (unfortunately only in German):

Ausgangspunkt zur Frage, was zum tatsächlich gezahlten oder zu zahlenden Preis gehört, ist die Definition in Art. 70 Abs. 2 Unionszollkodex (UZK):
"Der tatsächlich gezahlte oder zu zahlende Preis ist die vollständige Zahlung, die der Käufer an den Verkäufer oder der Käufer an einen Dritten zugunsten des Verkäufers für die eingeführten Waren leistet oder zu leisten hat, und schließt alle Zahlungen ein, die als Voraussetzung für den Verkauf der eingeführten Waren tatsächlich geleistet werden oder zu leisten sind."
Maßgeblich für den Transaktionswert ist somit stets der an den Verkäufer zu zahlende oder bereits gezahlte Bruttorechnungspreis, und zwar gleichgültig, ob die vereinbarte Summe unmittelbar an diesen zu entrichten ist oder ihm mittelbar durch Zahlung an einen Dritten zukommen soll.
Source:
https://www.zoll.de/DE/Fachthemen/Zoelle/Zollwert/Methoden-der-Zollwertermittlung/Transaktionswert-fuer-die-eingefuehrte-Ware/Tatsaechlich-gezahlter-oder-zu-zahlender-Preis/tatsaechlich-gezahlter-oder-zu-zahlender-preis_node.html

Thank you for your understanding.

Yours sincerely,


Ondrej Krabs
Mailboxde.com GmbH
15.2.2023
"Thanks to the team. This is the second year I am using Mailboxde. I noticed that one of the senders did not put the Mailboxde.com GmbH on the package, and the package was shipped to me correctly." Deryk
2.2.2023
"My order arrived in Australia 6 weeks after being posted from Germany, a bit slow but I will use mailboxde again." Aurel, Perth Western Australia
13.1.2023
"Great and fast service, would recommend to everyone :)" Leon
9.1.2023
"Using this service just over a year now for 20 Consolidated shipments, never a mistake, never an issue. This is a very reputable Company which can be trusted to receive, store, consolidate and deliver your parcels in a professional and timely manner." Nicole, Ireland
24.12.2022
"Toplo preporučam mailboxde za trgovine koje ne dostavljaju izvan Njemačke, prvi puta sam korstio konsolidiranu pošiljku i sve stiglo kako je trebalo" Mladen, Hrvatska
14.12.2022
"I use this service for about 4 years now , having received more than 20000 worth of bought goods in my account. Then shipped at my home 50 consolidated packages until now and ready to ship the next one! I am obviously happy with their services. There are some minor flaws to their communication forms , but whenever I have sent an email they have answered promptly. Whenever I had an issue (seller did not have right printed information on package) they found my parcels. I would like to have back the button for individual requests , but I can live without it." Greek guy
12.12.2022
"Tested in different periods with always reliable and efficient service. I recommend it to everybody!" Marco P.
12.12.2022
"A reliable and efficient service, it always works great for me. I recommend it to everyone!" Lazaro R.
8.12.2022
"Used it for the first time ever. Everything was easy to set up and worked flawlessly. Would recommend." Filip
7.12.2022
"Great service, my first order to a German address, kind customer service, reasonable prices." Roland/Hungary
7.12.2022
"This shipping service worked great for me. Quick turn around time from receiving to forwarding the package!" Maurice
2.12.2022
"This is the worst reship site in existence. Absurd rules and even more abusrd. service" Bruno Kuzmanic
29.11.2022
"On 29 11 2022 I received a package from Germany relating to an online purchase from a famous German supermarket chain Unfortunately I have to complain about the fact that the package has been opened and resealed and the cardboard casing has numerous breaks and dents as if had gone through the war" Giovanni Masala
Answer:
Dear Giovanni, We strongly apologize to you for that damage. May I kindly ask you if you can provide us with detailed photos of the outer + inner packaging? Did you sign a damage report with the courier? I'm looking forward to your reply. Sincerely, Jan Ulrich, Mailboxde.com GmbH
28.11.2022
"This service works wonders for me, I have been using it for a long time now and am still a very satisfied customer!" Robert
11.11.2022
"Work like a charm, great experience with ordering from google store Germany to Netherlands, will surely recommend!" Sunil Gouraje
31.10.2022
"Great service, fast shipping and packages arrive safely. Recommend!" J.B.
20.10.2022
"Great service, thank you!" Sebastian
29.9.2022
"Excellent service. Reasonable price and easy to arrange, worked great for a 1 kg parcel from Amazon.de to the Netherlands." J
21.9.2022
"outstanding company, very profesinal, cost saving company, highly recomended" S. Navarrete
9.9.2022
"Unfortunately I had a very bad experience All my packages were returned back to Amazon I have asked by email how can I verify my account so they can deliver my shipment I received no answer I am still waiting for my packges to be returned at Amazon so I can get my refund back and also I have not received the refund to my account It was a regretful experience Hope in the future you will have better comunication with the rest of your customers" Diana Gogota
Answer:
Dear Mrs. Gogota,

I am sending you the bank receipt via e-mail. Your transactions were refunded on 6.9.2022 and 8.9.2022. You prove yourself to us under the name D.I.P. (intentionally we include only the first letters) but you registered the account only under the name G. (abbreviated). Please do not hesitate to contact me if you can explain the situation.

Yours sincerely,


Ondrej Krabs
Mailboxde.com GmbH
16.8.2022
"Fast and reliable service. Highly recommended! I bought an item online in deutschland addressed to my shipping box at Mailboxde. They shipped it the same day they received it. I have received my item in Spain in 10 days. Good job Mailboxde your service and the procedures have been very useful and easy" Bruno
12.8.2022
"what great communication! quick shipping!!! highly recommend this company!!" Dawn Peters
13.7.2022
"Thank you for the service that you provide. The service was very quick and free of hassle, and the bottleneck with regards to delivery time was solely the postal service in my own country. Keep up the good work!" E. B.
12.7.2022
"Once again, MailboxDE team has proven that their service is top-notch and worth every cent! Incoming packages are processed as soon as they arrive and I am able to setup forwarding and pay in time for them to be shipped on the same day. Keep being awesome!" Kresimir, Croatia
7.7.2022
"Very quick service. Package appeared in my account as soon as it was received. After I filled the shipping details, it was also immediately sent via courier. Everything arrived in good order. Contact with Support was fast and efficient. I can recommend without hesitation." Gabriel
27.6.2022
"Excellent service quick response by emails." Hossam Nabhani
27.6.2022
"Great, fast service. Highly recomended. MailboxDE recieved my parcel friday, and where shipped to med almost immediately and I got my parcel monday morning. Will most likely use this service again." Kristian T, Denmark, www.decathlon.de
16.6.2022
"please close my account" leon
16.6.2022
"I m getting spam, what should i do?" leon
Answer:
Dear Leon,

Can you contact us via [email protected], please? I can not find your e-mail in our system.

Thank you.

Sincerely,


Ondrej
20.5.2022
"come mai il mio pacco che avete ricevuto il 10 maggio 2022 ancora non lo fate partire" filippo mocciaro
Answer:
Dear Filippo Mocciaro,

It is necessary to provide a power of attorney to receive shipments, your address did not contain our company name. My colleague has now sent you a message in Italian. Thank you for your understanding.

Yours sincerely,


Ondrej Krabs
Mailboxde.com GmbH
9.5.2022
"please can u refund my postage" mr
Answer:
Dear Sir or Madam, Your credit balance has been refunded. Regards, Ondrej Krabs, Mailboxde.com GmbH
21.4.2022
"Sve radi odlično,već 10-tak puta! Excelent service, recommendation." Drago_Croatia
16.4.2022
"I have used the service a couple of times, really recommend it." Jan K.
2.4.2022
"To Ondrej Krebs. Your service is excellent. Everything works as described on your Website. Quick, efficient and secure. Your handling and shipping costs are very reasonable. You and your employees respond promptly to enquiries. Items are consolidated and repackaged securely and shipped quickly. Packaging is excellent. The Courier I use, UPS is very reliable. I am British. Being able to buy goods in the EU to be shipped by you has solved all the problems I was having following Brexit. I am happy to recemmend you to other British ex-Pats." David, Kalymnos
30.3.2022
"Very simple to use and an effective service. I strongly recommend it. Thank you." Veronica, Spain
23.3.2022
"First time user. (transfer SHOE BOX) Easy registration process. FAQ with guidance how to use personal MAILBOXDE address/box helpful. Prompt info(mail) with calculated shipping costs (rem.: acceptable postage/service fee) after receiving my package. Instant paying option (Paypal) and next day dispatching to final address. GLS use 4 working days from DE to SI (transported via CZ and HU). Responsive suppport. Will use again. PS I would not wrote feedback if it was not cool service." D. Turk, Slovenia
18.3.2022
"Amazing service! Quickest and cheapest option anywhere! Excellent customer service!" Amr
2.3.2022
Updated on 3.3.2022: El primer envio fue perfecto, sin ningun tipo de problema. El segundo se perdio y me han reembolsado el dinero, por tanto puedo afirmar que Mailbox es un servicio fiable. I have used mailboxde two times. The first one was just perfect, the second one thought the package got lost, but they reinbursed my money, so I can not really complaint. I am sure I will use this service again in the future. David Marín

2.3.2022
"Terrible customer support. They lost my package and now they are ghosting me, if you use this service be warned, if you run into problems you will lose your money and package, they will just stop answering your emails and look elsewhere." David Marín
Answer:
Dear Mr. Marin,

Let me explain the situation with your shipment. The address label was missing your ID, which was not provided by the seller. In our system, there is also your namesake to which the shipment was sent. We sent a courier to his address 3 times and we communicate with him via e-mail. Pickup has always been unsuccessful. I know that your shipment can be repurchased, so I decided to replace it with you either financially or buy it again. We accept full responsibility in this matter and at the same time I apologize if my colleague did not answer more often. Please send us your IBAN or PayPal or any further procedure on how you wish to compensate the damage. I am sorry.

With respect,


Ondrej Krabs Mailboxde.com GmbH
23.2.2022
"First I was hesitant, because the handling fee was very low. Then I decided to give it a shot after I asked some questions. The customer service replies fast and to the point, which I really appreciate. I received a mail from Mailboxde within an hour after I received an email from the courier that it has been delivered. It is super easy to top up the credits and make a shipment to The Netherlands. Within a short time I received the confirmation and trackingcode that it was already on its way. I can recommend it to everyone!" Carmen Wong
22.2.2022
"I can recomend this service to everybody. I use it when Sellers from Germany dont want to ship items directly to Croatia. Or for items that have free delivery in Germany but very expensive cost of delivery outside Germany. So far all my orders are redirected or consolidated in reasonable time and cost. Now, I have question for support team. One of my orders from Amazon.de will be delivered to Mailboxde with significant delay. My order was time sensitive and I want to return it immediately to seller. I dont want to pay for forwarding it to my address in Croatia. How can I return it from Zittau? Thank You!" Ivo, Croatia
17.2.2022
"This is the first time I use Mailboxde services. The overall experience is positive and I can recommend to everybody. I asked Mailboxde to consolidate three single deliveries. I was notified promptly everytime the delivery arrived to their premises. Once all the parcel got there, I pressed a button to consolidate the deliveries in one and in few hours I received the message that my package was ready to be shipped. I received the package today, after 4 days. The carboard used was robust, packing tape all around. The three boxes fitted perfectly inside the big one, no space was wasted. I chose GLS as courier, which sent me by email the usual shipping notifications. The box was not damage or anything. the same for the items inside it. Cannot wait to do shopping again." Salvatore V.
15.2.2022
"Dear Mailboxde, after having used your services several times, I now have a parcel that is from 18.1.21 in Frankfurt. I wish to find out what is the problem with my parcel number CI685341168DE , maybe it has been lost? Could you please assist? Respectfully, Hadar" Hadar, Israel
Answer:
Dear Mr. Hadar, I can see that your parcel has been delivered on 20.2.2022. Can you confirm this, please? Sincerely, Ondrej Krabs, Mailboxde.com GmbH
10.2.2022
"My first time using the service. I have also ordered an expensive product, and I admit I was a bit afraid. When the product has been delivered to the mailboxde warehouse I chose the carrier and add the strong-box option, so the order has to been reprocessed. I asked for information calling the support phone-number (English), and I received clear answer to my question. Today the order has been delivered to me into a very robust box and everything is ok. The service worked great!" G.C.